IndiGo ranks 20th among global airlines for domestic cargo moved in 2020
August 5, 2021: The International Air Transport Association (IATA) released the World Air Transport Statistics (WATS) for 2020 which shows that Indian airline IndiGo enters the top 25 global airlines in the domestic cargo traffic with 200 million scheduled cargo tonne-kilometres (CTKs). Based on domestic scheduled freight tonnes carried, IndiGo ran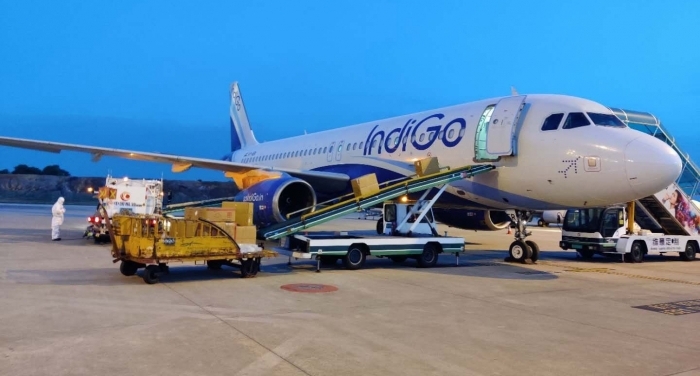 August 5, 2021: The International Air Transport Association (IATA) released the World Air Transport Statistics (WATS) for 2020 which shows that Indian airline IndiGo enters the top 25 global airlines in the domestic cargo traffic with 200 million scheduled cargo tonne-kilometres (CTKs). Based on domestic scheduled freight tonnes carried, IndiGo ranks 20 among global airlines with 159,000 tonnes carried for 2020.
While considering both domestic and international cargo traffic, Federal Express (19.7 billion) United Parcel Service (14.4 billion) Qatar Airways (13.7 billion) and Emirates (9.6 billion) made into the first four rakings for both CTKs and scheduled freight tonnes carried.
Industry-wide available cargo tonne-kilometres (ACTKs) fell 21.4 percent year-on-year in 2020 which led to a capacity crunch and the industry-wide cargo load factor increasing 7.0 percentage points to 53.8 percent.
This is the highest value in the IATA series started in 1990.
At the end of the year, industry-wide cargo tonne-kilometres (CTKs) had returned close to pre-crisis values. However, the yearly decline in cargo demand (CTKs) was still the largest since the Global Financial Crisis in 2009, at a sizeable 9.7 percent year-on-year in 2020.
Air freight was the bright spot in air transport for 2020, as the market adapted to keep goods moving—including vaccines, personal protective equipment (PPE) and vital medical supplies—despite the massive drop in capacity from the bellies of passenger aircraft.
Willie Walsh, IATA's Director-General, said, "At the depth of the crisis in April 2020, 66 percent of the world's commercial air transport fleet was grounded as governments closed borders or imposed strict quarantines. A million jobs disappeared. And industry losses for the year totaled $126 billion."
"Many governments recognized aviation's critical contributions and provided financial lifelines and other forms of support. But it was the rapid actions by airlines and the commitment of our people that saw the airline industry through the most difficult year in its history," he added.