India's rising perishable industry seeks a friendly hand
Seems like Alphonso the 'king of mangoes' which have captured the fantasies of world famous chefs, is going to make it to the tables of few more lucky souls, reason being India's growing emphasis on agri-export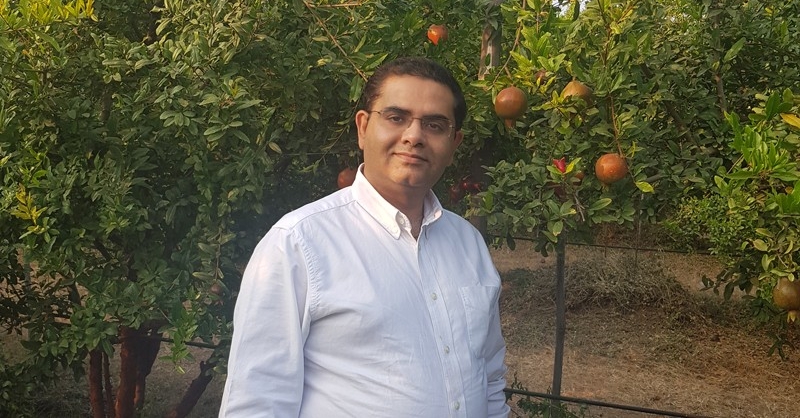 Seems like Alphonso the 'king of mangoes' which have captured the fantasies of world famous chefs, is going to make it to the tables of few more lucky souls, reason being India's growing emphasis on agri-export. The hunger is not only for mangoes but a wide range of fruits and vegetables, seasoned by the country's diverse climate. Indian growers have contributed to the world food basket for years and the recent budget wherein the government has indicated its ambitions to take agri-exports from $30 billion to $100 billion seems to be in complete sync with the growers' growing aspirations. They now look up at the air cargo industry as an influential partner in the success story.
Kay Bee Exports is an Indian fresh produce export company that has been into business for 29 years. The company that was started by Prakash Khakhar, chairman, Kay Bee Exports, on a small scale with initially exporting mangoes has come a long way and now exports a wide range of fruits and vegetables worldwide amounting to 6000 tonnes of air freight per year. As Air Cargo India 2018 was approaching, we spoke with his son Kaushal Khakhar, CEO, Kay Bee Exports to know about the company's expectations from the air cargo industry.
Do you think the aviation industry is taking enough measures to meet shipper's requirements? What kinds of initiatives by them have given impetus to the evolving perishable industry in India?
KK: Airlines have continued to add to their technological strengths. The terminals are also definitely improving. The cargo service centre at Mumbai is a big step up, but challenge is capacity constraints, so the new airport at Panvel (Navi Mumbai), or adding more capacity in Mumbai, those are the steps which are going to happen but it needs to happen soon.
Do you think the care and emotions with which you handle your produce is continued throughout in the supply chain while exporting? Where are the bottlenecks and loopholes?
KK: I think the first challenge is the D-6 rule (Departure minus 6 hours) that exists at the airport. It's too early for products for which cool chains are required. So we need to try and build more capacity at the terminals at all the exit ports of India. So more capacity will allow much faster handling. I understand that there are certain countries where you can bring perishable cargoes 2-3 (hours) (8:20) before the flying time. We need to involve more of those things. I think the Prime Minister's focus on minimum transaction cost or hastening the transaction time is a well thought out initiative but we want to see it happen on ground more clearly. There is still some bureaucracy, some paperwork that are still involved so we need to find a way to accelerate the clearance at the airport.
What kind of policy and infrastructural changes could give a boost to India's perishable exports?
KK: I think it is the policy of one window, but we have not yet seen that happen. Lot of Phytosanitary Certificate related activities are time consuming, so we need to find a way so that speed goes up.
What, according to you, are the challenges, which the air cargo sector needs to work on for safely transporting perishables from India?
KK: From the government's side there should be more focus on understanding the product's requirement better. Sea-cargo has factory stuffing, so the cold chain is uninterrupted, the cargo is loaded in a reefer container at the factory, and it goes in the cold chain right till the customer. It does not of happen in the air cargo because there is break of cold chain at the terminals. And whatever you say it is not as rigid as a proper cold chain in proper cold store. So factory stuffing of air unit would be what we would look forward. I think some of the countries in Africa that I have visited already allow this. I am sure security is a big concern in India but I am sure we can still find a way around it where the security is still addressed and you can still have factory stuffing of the units at the airport. I think the other activities that could be done is for airlines to be more sensitive. We see only a few selected airlines appreciate perishables and distinguish it from other cargo handling. Unfortunately there are some airlines who treat perishables as a lesser preferred cargo compared to general cargo and that in turn damages the handling of the perishables. So we need more airlines to emulate the market leaders on perishable handling.
What are your expectations from the Air Cargo India 2018? What do you think are going to be key takeaways from the event?
KK: Perishables have always been regarded as not the preferred cargo. So I want to change that mindset. It's important that we understand that perishables is as attractive for airlines as any other cargo segment. It is very high density, high loads and with lots of consistency as a cargo. We can be a very preferred freight for the airline industry. Also we as a industry also have to gear up because I think airlines have reset their ways of working and standardizing weights and standardizing dimensions can further ensure consistency in handling of the cargo.