Indian road logistics rebounds in H2 FY21; to grow 6-9% in FY22: ICRA
July 5, 2021: The logistics sector reported a strong recovery over H2 FY2021 with a growth of 9 percent sequentially in Q4 FY2021, a sharp contrast to the steep decline in revenues and earnings reported over Q1 FY2021, according to the Indian credit rating agency ICRA.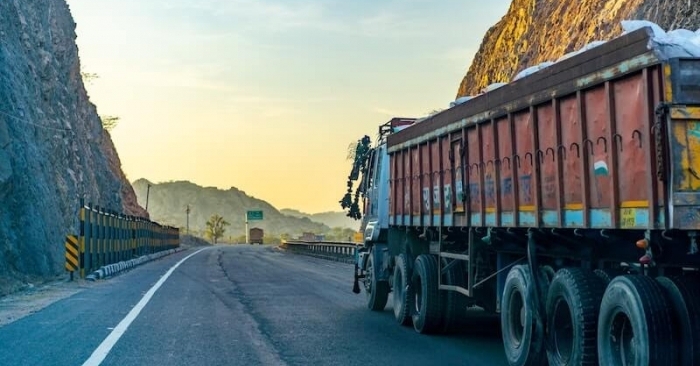 July 5, 2021: The logistics sector reported a strong recovery over H2 FY2021 with a growth of 9 percent sequentially in Q4 FY2021, a sharp contrast to the steep decline in revenues and earnings reported over Q1 FY2021, according to the Indian credit rating agency ICRA.
The logistic sector reported backed by sustained recoveries across the sectors.
"Some of the industry players also reported historically highest quarterly revenues during Q4 FY2021. Piecemeal relaxations in lockdown related restrictions and adjustment to the new normal, revived economic activity and improved freight availability helped the players," reads the release.
Srikumar Krishnamurthy, vice president & co-head, ICRA Ratings, "The sector continued a strong rebound as facilitated by recovery across industries and improving freight availability. With the demand recovery sustaining post the festive season as well over Q4 FY2021, the logistics sector pared back some of the losses of the first half and closed the fiscal with revenue growth of 4 percent for FY2021 against 4 percent contraction expected earlier by ICRA. Despite returning to pre-Covid levels, freight rates continued to remain firm given the rise in fuel costs. Sustained growth in the e-way bill and freight volumes remained a testimony to the firming up of the sector's performance over Q4 FY2021."
Most logistics players reported sustained growth in freight volumes on a Y-o-Y basis over Q3 FY2021 and Q4 FY2021. The rail freight traffic reported similar trends, reporting Y-o-Y growth of 13 percent and 11 percent in Q4 FY2021 and Q3 FY2021 respectively. The railways even reported its highest ever monthly freight volumes in March 2021, surpassing previous highs of January 2021.The seaways freight traffic, though growing slower than the other modes on account of supply-side/infrastructure constraints, has nevertheless, also reverted to its growth trajectory from November 2020 onwards with the highest ever monthly freight volumes reported in March 2021.
Overall, the aggregate revenues of ICRA's sample of logistics companies grew on a Y-o-Y basis by 42 percent in Q4 FY2021 compared to the previous fiscal and 9 percent sequentially. The recovery was visible across the various modes of logistics activity. Both Full Truck Load, Less than Truck Load and Supply Chain Management businesses benefited from the pick-up in manufacturing activity and consumer demand. Furthermore, the express cargo segment continues to report improved momentum, supported by traction from the e-commerce sector. However, the express segment, with dependence on document movement (especially air cargo), continues to remain impacted as offices are yet to open up completely.
Suprio Banerjee, Vice President & Sector Head, ICRA Ratings, said: "With the sudden spike in Covid cases in the second wave, the growth momentum has been hampered. The same is reflected by a contraction in E-way bill volumes and road freight volumes over April-May 2021. We expect the sector to recover at a faster pace than the previous fiscal due to relaxations in lockdown-related restrictions and the improved vaccination drive. However, muted business performance over Q1 FY2022 is likely to arrest yearly growth at 6-9 percent, compared to a previous estimate of 10-12 percent in FY2022. The continued cost-restraining strategy to support earnings to some extent is also a positive. Accordingly, ICRA continues to retain a Stable outlook for the logistics sector. However, players' ability to ensure a hike in freight rates will remain crucial to sustain profitability amidst rise in fuel costs over the medium term."
In terms of profitability, logistics companies have also been able to arrest the margins contraction to a significant extent, despite higher fuel prices, supported by aggressive rationalisation of fixed overheads and cost-control initiatives. The aggregate OPM of ICRA's sample expanded by 3.3 percent, on a Y-o-Y basis, in Q4 FY2021, however, the OPM contracted by 30 basis points on a Q-o-Q basis during Q4 FY2021, due to rising diesel prices.
However, as the impact of several cost-control initiatives like salary reduction, rental waivers etc. which were temporary in nature, negate in the near term the margin levels for FY2022 is likely to moderate going forward. The problem is compounded by the continued firming up of diesel prices. Accordingly, ICRA expects the aggregate operating profit margins of its sample to be in the range of 9-9.5 percent in FY2022, against 9.9 percent in FY2021. The logistic companies' ability to hike freight rates will be a key determinant to sustain profitability in the near term.
Growth over the medium term would continue to be driven by demand from segments like e-commerce, FMCG, retail, chemicals, pharmaceuticals and industrial goods, coupled with the industry's paradigm shift towards organised logistics players, post the GST and the E-way bill implementations. Furthermore, multimodal offerings are likely to gain increased acceptance and traction going forward, given that players offering multimodal services had more flexibility and hence, were better placed to service their customers during the lockdown phase. Given these factors, and the relatively higher financial flexibility available to large organised players vis-à-vis their smaller counterparts, there is potential for increased formalization in the sector going forward.