Indian logistics sector to grow 8-10% over medium term; outlook stable: ICRA forecast
October 11, 2019: Credit rating agency ICRA Research has forecast a stable outlook for the domestic logistics sector, which it said would grow at 8-10 percent over the medium term.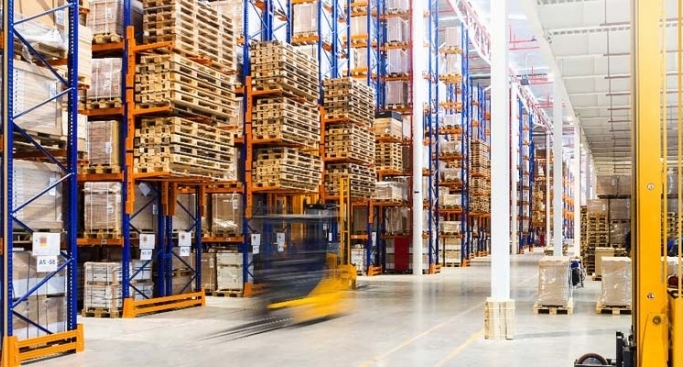 October 11, 2019: Credit rating agency ICRA Research has forecast a stable outlook for the domestic logistics sector, which it said would grow at 8-10 percent over the medium term.
The festive season and anticipated revival in infrastructure spending post monsoons and improvement in receivable cycle of contractors could drive the demand pick-up. The ensuing demand momentum will lead to higher freight volumes in the second half of FY2020 despite weak macro-economic scenario, it said.
ICRA analysed a sample of 12 large logistics players in Q1 FY2020, and found a slow down to 7 percent as compared to 11 percent in Q4 FY2019 and 10 percent in Q1 FY2019. This was in line with the subdued macro-economic trends, at a time when India's GDP growth hit a 25-quarter low of 5.0 percent and the Index of Industrial Production (IIP) slowed down to 3.0 percent as compared to 5.1 percent in Q1FY2019.
"We expect the sector to continue to outpace the GDP growth over the medium-term, which apart from demand side factors would also be supported by supply-side positives like emergence of integrated logistics players, investments in infrastructure development - warehouses & inter-modal transport hubs and; capacity augmentation being undertaken by large logistics players," said Shamsher Dewan, vice president and sector head, ICRA.
Capital expenditure towards capacity building (fleet, warehousing, cold storage, terminals etc.) and investments in technology to improve service offerings is estimated at Rs9-11 billion annually (which translates into 2-3 percent of operating income). The credit metrics of ICRA's sample of logistics companies are anticipated to remain comfortable with Debt/OPBITDA ranging between 1-2x and interest cover between 7-8x, in line with previous fiscal given the focus on assetlight strategy.
Subdued freight availability due to economic slowdown and flat freight rates led to moderate revenue growth momentum of the logistics sector. Certain industry demand segments like automobile, FMCG and retail displayed the slow growth that primarily impacted the unorganised players over-dependent to these sectors. The organised and integrated players with diversified presence continued to grow their market-share in the post GST and E-way bill era, albeit at a slower pace.
The economy-wide slowdown also impacted the growth of rail and seaways freight traffic that primarily comprises of bulk commodities like coal, cement and fertilisers. Growth in rail freight volumes tapered to 2.7 percent in Q1 FY2020 from 6.4 percent in the year-ago period, while seaways freight volume grew by a modest 1.6 percent Y-o-Y in Q1 FY2020 as compared to 3.8 percent in Q1 FY2019.
Coming to financial trends, operating profitability margin (OPM) of ICRA's sample improved to 9.5 percent during Q1 FY2020 as compared to 7.4 percent in Q1 FY2019 and 7.6 percent in Q4 FY2019. However, the same are not really comparable due to the implementation of Ind AS 116 impact. During the quarter, PBT margin declined by 100bps sequentially, to 4.6 percent in Q1 FY2020 from 5.6 percent in Q4 FY2019 primarily owing to lower revenues. However, the decline was partly offset by benign diesel prices and cost-rationalisation measures undertaken by the players. However, profitability continues to remain constrained due to increased competitive intensity in sectors like e-commerce logistics and air cargo, thereby limiting the profitability of players with high exposure to these segments.
"Going forward, ICRA expects the Indian logistics industry to continue evolving/being shaped in the medium term as reflected by the on-going trends. This includes trends like shift towards organised players post GST and E-way bill implementation, focus on multi-modal offerings, increasing interest by private equity and foreign players in the space, emergence of e-commerce logistics requirements, focus on warehousing and cold chain services, and increased adoption of technology," concluded Dewan.