Increasing trade of Indian perishables need robust cool chain to stay fresh
October 14, 2020: India is one of the top producers of agricultural products, but the country is not one among the top exporters of agricultural produce. India is the second-largest wheat producer but is only at 34th rank in export.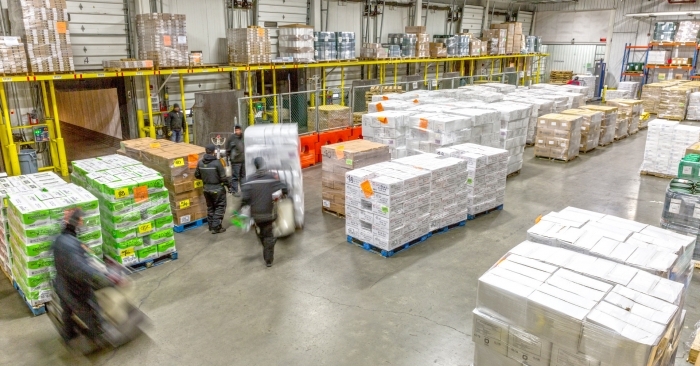 October 14, 2020: India is one of the top producers of agricultural products, but the country is not one among the top exporters of agricultural produce. India is the second-largest wheat producer but is only at 34th rank in export. The country is the third-largest producer of vegetables but is at 14th for export ranking. India holds the second rank in the production of fruits but is only at 23rd for exports. According to the World Trade Organisation (WTO) data, Indian agri exports were only 2.27 percent of the world agriculture trade in 2017.
In other words, India has a tremendous potential to increase the export of perishables from both demand and supply point of view. However, logistics is a key concern not only for the export but also from the domestic perspective as it requires sophisticated and expensive temp-controlled supply chain, particularly for long-distance movements.
Also read: Let's meet tomorrow to discuss dynamics of Indian perishable logistics
On October 8, 2020, Prime Minister Narendra Modi, in his keynote address to Annual Invest India Conference, spoke about the new reforms in the agriculture sector, particularly the three farm bills passed in the parliament, and noted that 'it will not only give more choice to farmers but will also boost exports'.
He also pointed out that agricultural exports from the country rose 23 percent (in value) from March to June this year under the stringent lockdown conditions. Regarding the government investments into logistics, he said, "we are proactively monetizing assets across sectors like airports, railways, highways and power transmission lines."
Agricultural exports rising
The department of agricultural cooperation & farmers welfare (DAC&FW) under the ministry of agriculture, in August, announced that the Indian exports of agricultural commodities during March to June earned ₹25552.7 crore against ₹20734.8 crore during the same period in 2019, displaying an increase of 23.24 percent.
According to the ministry of agriculture, Grapes has the first position in fresh fruit exports followed by Mango, Pomegranate, Banana, and Oranges, while in the vegetables, Onions, Mixed Vegetables, Potatoes, Tomatoes, and Green Chilly leads.
Bengaluru International Airport, an important gateway for perishables from India, recently announced that it handled 99,154 metric tonnes cargo and recorded a 92 percent growth in air traffic movements between April and August 2020, of which 10,754 MT were perishable commodities destined for 31 international destinations with Doha, Singapore and London being the topmost. The airport also noted that it processed 180,745 kilogrammes of pomegranates from April to August 2020.
The cargo terminal operators, namely Air India SATS and Menzies Aviation Bobba Bangalore, also plays a key role in ensuring products are stored, cleared and moved to the aircraft on priority, with the required temperature controls to retain their freshness.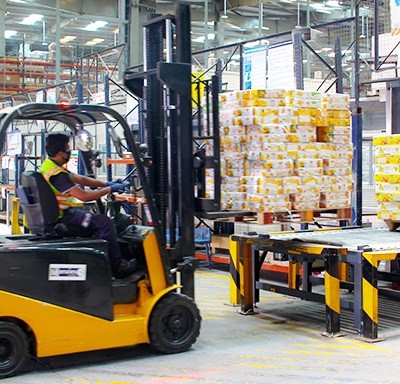 BLR Airport processed 180,745 kgs pomegranates from April to August 2020
Krishi Udan
In February 2020, finance minister Nirmala Sitharaman introduced and Civil Aviation ministry launched Krishi Udan and Marine Krishi Udan schemes in her Budget 2020 to help move perishable commodities though air cargo in a subsidised manner.
Under this scheme, the private airliner Spicejet started a dedicated freight service in February connecting Visakhapatnam and Chennai to Surat and Kolkata for marine products and pharmaceuticals. During the lockdown, SpiceJet carried larger quantities of fresh farm and shrimp produce both within and outside the country to help Indian farmers. The airline recently launched 14 new cargo flights to and from North Eastern Indian states of Assam, Manipur, Mizoram, Nagaland and Tripura using its Bombardier Q400 freighters. The dedicated cargo service is expected to assist the movement of fruits, vegetables, flowers, perishables, fish seeds and fresh fish from the northeastern region thereby helping micro, small & medium enterprises.
Meanwhile, In April 2020, Air India also began operating Krishi Udan flights with two cargo-only aircraft from Mumbai to London and Frankfurt with 28 and 27 tonnes of seasonal fruits and vegetables respectively.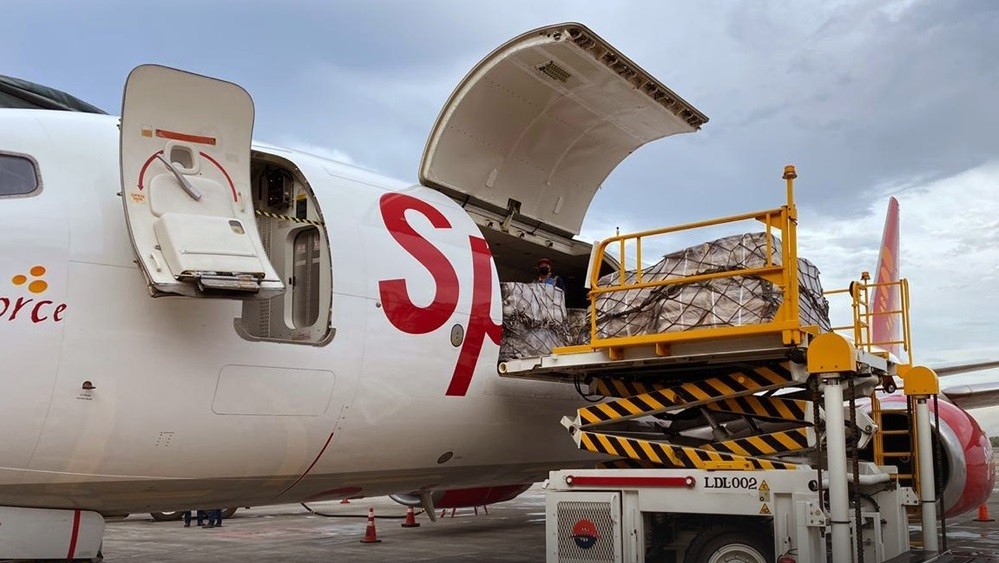 Under Krishi Udan, SpiceJet carried over 175 tonnes of fish seeds & lychee in May 2020
Agri reforms
On September 27, President Ram Nath Kovind cleared three farm bills after they were passed by both houses of the Indian parliament. Though the bills created confusion and farmer protests in different parts of the country, it also tends to transform and revolutionise the agri cool chain logistics in the country.
1. Farmer's Produce Trade and Commerce (Promotion and Facilitation) Bill, 2020 gives freedom for farmers to sell their produce even outside the Agricultural Produce Market Committees (APMC) and mandis.
2. Farmers (Empowerment and Protection) Agreement of Price Assurance and Farm Services Bill, 2020 has legalised contract farming for large companies and big businesses.
3. Essential Commodities (Amendment) Bill 2020 removed commodities like cereals, pulses, oilseeds, edible oils, onion and potatoes from the list of essential commodities. Thus also removed restrictions on stocking and gave freedom to produce, hold, move, distribute and supply these commodities.
Releasing the regulated agricultural market for the open competition will attract private and foreign money, particularly into the temperature-controlled warehouse and intra-state & inter-state transport infrastructure.
Deregulating agri market will attract private & foreign funding into temp-controlled warehouse and transport infra.
Govt investment into cold chain
Under the scheme for integrated cold chain and value addition infrastructure of Pradhan Mantri Kisan SAMPADA Yojana (PMKSY), the inter-ministerial approval committee (IMAC) in September approved an investment of ₹743 crore into 27 projects in 11 states of Andhra Pradesh (7), Bihar(1), Gujarat(2), Haryana(4), Karnataka(3), Kerala(1), Madhya Pradesh(1), Punjab(1), Rajasthan(2), Tamil Nadu(4) and Uttar Pradesh(1). The central government noted that this is a step towards making India Atmanirbhar in the fruit and vegetable sector.
In a recent report, the research agency CBRE noted that the Indian cold storage real estate will spread across 1,400 to 1,500 million sq ft by 2023. The report lauds the government initiatives while pointing that the online F&G retail industry will quadruple by 2022 and the dairy industry will double by 2023 which could push the growth in cold storage segment further.