Improved revenue and better yields are keys to Indian air cargo industry's next phase of growth
Dec 13, 2018: For the Indian air cargo industry to move into the next phase of growth it is important that the industry improve its revenue and better its yield, said Prithviraj Singh Chugh, Director, Group Concorde. Chugh was speaking at a recent air cargo summit in Delhi on the topic of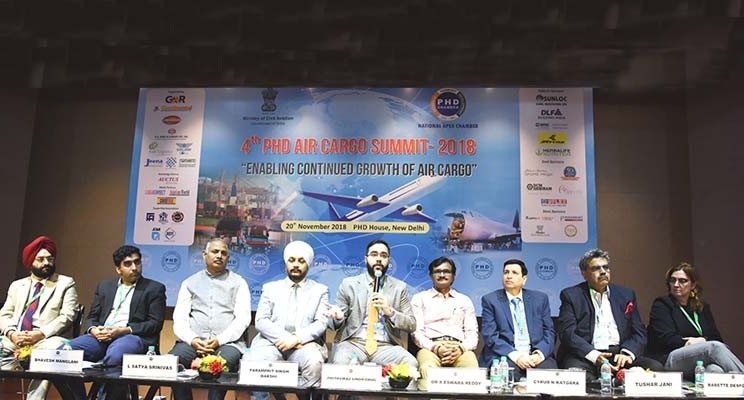 Dec 13, 2018: "For the Indian air cargo industry to move into the next phase of growth, it is important that the industry improve its revenue and better its yield," said Prithviraj Singh Chugh, director, Group Concorde. Chugh was speaking at a recent air cargo summit in Delhi on the topic of 'enabling continued growth of air cargo'.
Chugh reiterated the belief that the Indian air cargo is getting ready for the next phase of growth as many things have changed since the time India opened its skies for cargo business. However, he said, if things have to change for better then India has to become a production and manufacturing hub for premium and high value products that will use air freight as a mode of transport. "This is not happening to the extent that it should. Yes, we do have volumes and that is certainly growing. But the future of Indian air cargo industry depends on how we are able to improve the product mix, striking a balance between general cargo and high yield cargo. There has to be more investments into the manufacturing sector, particularly of high value goods meant for exports. Such cargo brings better yields," he said.
According to him, turning India into a manufacturing destination for high value goods is not an easy task and would require serious government interventions both in terms of investments and policies. He also suggested that if India has to become a global leader in high end product manufacturing, the country needs huge investment in training the required talent and building a robust and relevant skilled labour force.
Chugh also shared his views on the importance of transshipment cargo through Indian airports. "To make air cargo more profitable, it is time that India makes transshipment of cargo a much more easier process." Talking about the challenges of freighter operations out of key Indian airports like Delhi and Mumbai Chugh said the availability of preferred slots is a problem.
Chugh leads Group Concorde, a diversified entity within the aviation industry with over three decades of experience in airline representation as general sales and service agent and information technology. Group Concorde represents more than 25 international airlines, has operations in 27 Indian cities and 13 international locations with over 430 employees.