Impact of rising online food and grocery sales on Indian cold chain business
The Covid-19 has been catalysing the demand for online buying of food and grocery. Karthikeyan N, regional business manager, North India, Snowman Logistics writes about its effect on the cold chain business and new trends in the country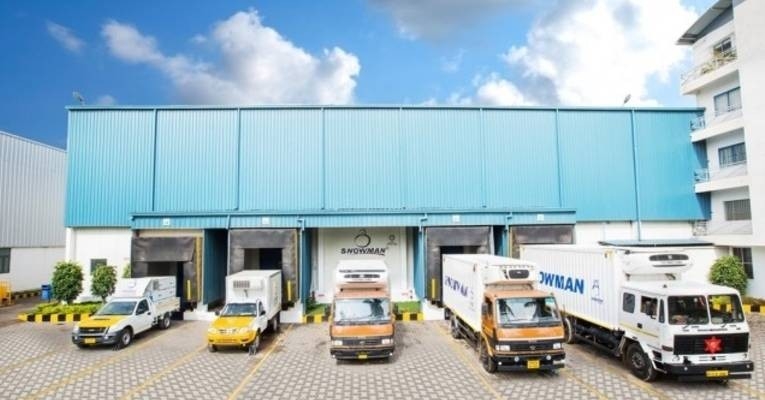 The Covid-19 has been catalysing the demand for online buying of food and grocery. Karthikeyan N, regional business manager, North India, Snowman Logistics writes about its effect on the cold chain business and new trends in the country
Since the last decade, the culture of e-commerce or online buying has gained immense popularity in India due to consistent offers, discounts, and convenience. With the rapid digitization of processes, the food and grocery buying is now just a matter of a click. The demand in online buying of food and grocery has been further catalyzed by the Covid-19 pandemic, which requires the need for maintaining social distancing. With the rise of multiple retail outlets and restaurants, has created the demand for foods with improved shelf life and packaged cold foods.
Indian frozen food market
According to a report by Cole Market Research, the frozen foods market in India was valued at Rs 85.27 billion in 2019 and is expected to reach Rs 192.96 billion by 2024. It is predicted that the frozen foods will be expanding at a compound annual growth rate (CAGR) of 17.74 percent during the 2019-2024 period. Government initiatives like Integrated Development of Horticulture (MIDH) and Pradhan Mantri Kisan Sampada Yojana (PMKSY) have provided financial support for building and enhancing new cold storage facilities in India, which has provided the need and led to a growth of frozen food market in India. According to a report by IBEF(Indian Brand Equity Foundation), the number of online shoppers will reach a value of over 175 million.
Cold storages in India
According to a report by YES Bank, the current number of cold storages in India is 7640 with a capacity of 34.9 million tonnes, out of which 68 percent comprises storing a single commodity majorly potatoes and the rest 30 percent is multicommodity cold storage. According to a report by Crisil, it is projected that the multi-commodity cold storage will grow at a CAGR of 13-15 percent over the financial years of 2019-23, mainly led by rising demand for processed food, fresh fruits & vegetables, seafood and bio-pharmaceuticals in exports markets. The demand for multicommodity cold storage will be catalyzed by online food sales.
Here are some key reasons which are driving the demand in online food sales and grocery and impacting the cold chain storage
1. More women in the corporate field
There were times when buying household groceries and cooking food was the sole responsibility of a woman, but with the inclusion of more women in the workforce and families turning to nuclear, there is a preference for quick meals being brought at the doorstep. Double income families consider going to the market for purchasing groceries as a hassle and hence buy monthly groceries online to be delivered at the doorstep.
2. Increasing income and aspirations
With India embracing globalization and more Indians getting jobs in MNC's with better salaries has led them to aspire for a lifestyle to try global food cuisines and buying of exotic vegetables and fruits like Kiwi, Jalapenos, Broccoli, Zucchini require mandatory cold storage since they are imported from distant countries.
3. The delivery format
The costs incurred in setting up a delivery focused format are much lower than setting up a physical shop or restaurant which includes investments like rent, designing the interiors. The advantage of having a delivery-based model is that since there is a considerable decrease in costs than setting up a physical shop. The concept of delivery based service means that raw products are in transit and have to be delivered fresh to customers. This has driven the need for cold chain storage.
4. Rise of online groceries and food retail chains
Business models of online grocery brands like Grofers, Bigbasket, Licious, and Flipkart Supermarket are based on the farm to fork model. The online groceries procure fresh fruits and vegetables directly from the farmer. This has led to the growth trajectory of cold chain supply chain storage. The recent pandemic breakout has led a spike in orders which has led to an increase of 15-20 percent of basket value. The pandemic breakout has caused the closure of hotels and shops and has led the food delivery apps like Zomato and Swiggy to supply regular food essentials. In order to fulfill the customer's demand in the lockdown apps ranging from social commerce firms like Meesho, mobile wallet apps like Paytm and real-estate-rental portals like No Broker app have forayed into groceries to suffice the increasing demand thus requiring more cold storage spaces. The poultry and meat buying in India has seen a transition from local butchers to online. Fresh meat online startups like Licious, Zappfresh, and Fresh to Home are coming up with disruptive business models to supply fresh meat and poultry to homes. According to a Sample Registration Report of 2014, conducted by registrar general India, it has been found that 71 percent of the Indians over the age of 15 are not- vegetarian, which means a lucrative consumer segment who are the prospective buyers of online meat and poultry products.
The meat and fish products are highly susceptible to perishing. To deliver them fresh, there is a limited time frame between source and end consumer also the inclusion of food categories like 'ready to cook' and 'ready to eat' meat products has further created the need for a robust cold supply chain. In the wake of the pandemic, the demand orders for online meat products delivery have swelled double.
As per Redseers report, currently, online grocery stands at 0.2 percent of the overall $550 billion Indian food and grocery retail market in India and is expected to grow at a whopping 55 percent to reach 1.2 percent of the overall market by 2023. This crisis period has also led to many new customer acquisitions and app downloads. The blooming sales in online grocery stores are directly proportional to the development and growth of cold chain supply. Apart from fruits and vegetables, foods with shorter shell life are also finding a place in cold storage. With government initiatives like various tax exemptions and subsidies to encourage cold chain storages and warehousing and direct procurement of agriculture produce from farmers will go a long way in preventing wastage and shortage and reducing food inflation.
| | |
| --- | --- |
| | Karthikeyan N is the regional business manager for North India at Snowman Logistics. |
The views and opinions expressed in this article are those of the author and do not necessarily reflect the views of Indian Transport & Logistics News.