ICAO data reflects continued passenger traffic growth and robust air cargo demand in 2017
January 19, 2018: A new record 4.1 billion passengers were carried by the aviation industry on scheduled services in 2017, according to the preliminar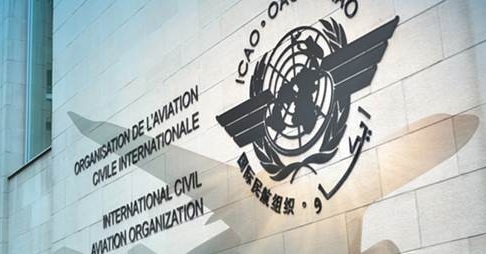 January 19, 2018: A new record 4.1 billion passengers were carried by the aviation industry on scheduled services in 2017, according to the preliminary figures released by the International Civil Aviation Organization (ICAO). This indicates a 7.1 percent increase over 2016. The number of departures rose to approximately 37 million globally, and world passenger traffic, expressed in terms of total scheduled revenue passenger-kilometres (RPKs), posted an increase of 7.6 percent with approximately 7.7 trillion RPKs performed. This growth is a slight improvement from the 7.4 percent achieved in 2016.
Air travel growth supported by improving global economic conditions
Air travel demand growth has gained solid momentum, supported by the ongoing improvement in global economic conditions throughout the year. World real gross domestic product (GDP) growth is projected to be at 2.7 percent in 2017, an acceleration from the 2.4 percent in 2016, and is expected to further strengthen to 2.9 percent in 2018. The upward trend was driven by the strengthening investment in advanced economies as well as the recovery in emerging market and developing economies owing to the increased export demand. The lower air fares owing to the low fuel price also continued to stimulate traffic growth, albeit at a more moderate level compared to 2016.
Passenger traffic
International scheduled passenger traffic expressed in terms of RPKs grew by 8.0 percent in 2017, up from the 7.8 percent recorded in 2016. All regions recorded stronger growth than in the previous year, with an exception of a slowdown in the Middle East due to a combination of factors such as the competitive environment – competing hubs and more point to point services, low oil prices and the impact of a strong US dollar. The region carried 14 percent RPK share and experienced a significant decline in growth from the 11.8 percent observed in 2016 to 6.9 percent in 2017. Europe remained as the largest international market with 37 percent share of world international RPKs, and grew strongly by 8.1 percent, supported by the improved economic conditions in the region. Asia/Pacific had the second largest share with 29 percent, and grew by 9.6 percent, the second strongest growth among all regions. North America accounted for a 13 percent share, and demonstrated an improvement compared to last year, however, remained as the slowest growing region with a growth of 4.9 percent. Carriers in Latin America and the Caribbean managed 4 percent of world international RPKs and saw the biggest improvement among all regions and recorded the strongest growth at 10.0 percent. Africa with the smallest share of 3 percent, grew slightly faster than last year at 7.6 percent.
In terms of domestic scheduled air services, overall markets grew by 7.0 percent in 2017, an improvement from the 6.7 percent growth recorded in 2016. Owing to the strong demand in India and China, especially the former with over 20.0 percent growth, the Asia/Pacific region grew strongly by 10.6 percent in 2017 while North America posted a slower pace compared to last year, at 3.8 percent in 2017. Both regions were the world's largest domestic markets with each accounting for around 41 percent share of world domestic scheduled traffic.
Surge in air cargo
Underpinned by the improving global economic conditions and world trade with increasing import and export orders, air cargo demonstrated a strong rebound in 2017. World scheduled freight traffic, measured in freight tonne-kilometres (FTK) grew robustly by 9.5 percent in 2017, a significant improvement from the 3.8 percent growth registered in 2016. The international segment of freight traffic which represents nearly 87 percent of total air freight grew by around 10.3 percent up from the 3.7 percent growth in 2016. The scheduled international freight load factor improved as well from around 53 percent in 2016 to 55 percent in 2017.
Airline financial results
Average jet fuel prices increased by approximately 25 percent in 2017 compared to 2016 but remained significantly lower than the prices observed for the ten years prior to 2016. This coupled with improvement in traffic helped the airlines to maintain their operating profit nearly at the same levels seen in 2016. The airline industry is expected to end 2017 with another record operating profit of around $60 billion and an operating margin of 8.0 percent. The net profits for the Industry are expected to be around $36 billion with nearly 45 percent of this being generated by air carriers of North America.
Improving economic conditions forecasted by the World Bank could see traffic growth and profitability momentum continuing in 2018.