How your supply chain could withstand a black swan event?
Supply chains around the world are exposed to vulnerabilities and tend to be broken by sudden adversities. Ranga Pothula, managing director, Infor breaks the counter-strategies into four key steps.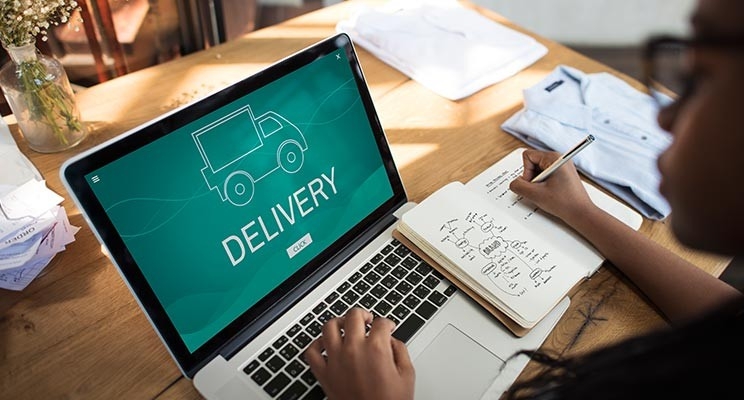 Supply chains around the world are exposed to vulnerabilities and tend to be broken by sudden adversities. Ranga Pothula, MD India sub-continent & SVP global delivery services, Infor, breaks the counter-strategies into four key steps.


Supply chain disruptions caused by black swan events are by nature unforeseeable events that can be utterly catastrophic. Due to their destructive potential, these unfortunate events justifiably draw attention to how critical supply chains are to sustaining business success and essential daily functions. Unfortunately, they also draw attention to how vulnerable supply chains tend to be when faced with sudden adversity.
Studying the kinds of companies that can weather such catastrophes provides many key lessons about how enterprises can implement resiliency solutions and strategies to respond to, and mitigate, the deleterious effects of a black swan event.
There are four key steps enterprises can adopt to ensure that they can respond and react with the flexibility needed to minimize the impacts of black swan events and the "ripple" of disruption occurring at numerous levels of magnitude.
1. Connectivity and digitization
Enhancing connectivity with supply chain partners and digitizing information to create a single version of the truth ensures enterprises can inform and collaborate with their entire supply chains to respond in unison.
The importance of this cannot be overstated. It is critical for enterprises to enable all their partners to connect to their commerce networks. This is especially crucial to ensuring the health of these supply chain partners by providing them up-to-date information in real-time, quick access to capital, enhanced shipment visibility and more.
Additionally, suppliers may need to explore alternate delivery lanes and modes if one or several is disrupted. Other suppliers can proactively assist if a group of key component suppliers are disrupted by a black swan event. Carriers can determine the best method for realigning their shipping containers and fleets based on early notification of such issues.
2. End-to-end visibility
Visibility can easily be regarded as an overused term in the supply chain, particularly when referring to "end-to-end visibility." When discussing end-to-end visibility, you need to consider everything impacting inventory in the supply chain. This encompasses enterprise-level demand forecasts and purchase orders, collaboration with suppliers to ensure availability and capacity needs are met, connected or single-instance implementation of ERPs, warehouse management across your distribution network, transportation tracking and visibility, in-house and out-sourced production, and final delivery and settlement.
Each component process directly affects the other areas of the supply chain. For example, a supplier not paid on time can result in an adverse cash flow situation, rendering them unable to execute a future order. Similarly, inaccurate forecasts may result in the wrong setup of the manufacturing line and, thus, render a supplier unable to deliver the parts or products required. Having holistic-yet-granular visibility and control allows for quick identification of potential trouble spots in the event of a disruptive event and enables rapid responses to ameliorate the adverse impact.
3. Collaboration
It is an oft-cited statistic that corporations typically have 80% of their supply chain data outside the enterprise. This statistic emphasizes the need for connectivity across numerous supply chain partners, so partners can share data across a network platform, as well as embedded collaboration tools, for better decision making.
There is another critical aspect to supply chain resiliency, and the responsiveness to disruptive events — the need for effective collaboration with supply chain partners. Collaboration requires three key elements: connectivity, co-dependence and trust. Trust remains an incredibly difficult concept to achieve, with supply chains functioning as a key competitive advantage for companies. The best customers and the best suppliers are highly sought after, so establishing a relationship of trust, mutual respect and regard for the others' success is critical.
Early sharing of forecasts and orders is a good practice regardless of volatility exists. When facing a black swan event, the ability and willingness to communicate changes and insights early go a long way to ensuring loyalty, trust and the continued shared success you established before periods of disruption.
Today, this is even further emphasized because different supply chains have critical capabilities concentrated in small geographies or markets. In this sort of a situation, it's even more important to establish collaborative relationships during the good times so that when problems arise, supply chain partners trust each other to provide early visibility.
4. Institutional learning from incursions
The best enterprises make every incursion and challenge a learning experience. The best companies analyze every mistake and flaw, from quality incursions to missed deliveries, to identify root causes and eliminate them. This discipline ensures that when an unpredictable disruption occurs, the company is prepared to mitigate its impact and implement a contingency plan early.
The best companies anticipate potential mistakes and how to recover from them. By employing this mentality in prosperous times, effective supply chains learn to orchestrate the flow of goods and recover smoothly from disruptions, minor or major.
Supply chain management is hard work, even during the best of times. Navigating through black swan events adds layer of complexity and challenge.
The best supply chain managers and corporations are ready and able to take on this uncertainty through discipline, hard work and intense preparation. These four steps are a blueprint to achieve just that.
Infor
Infor is a multi-national ­­­New York-headquartered cloud software company leverages data science to offer easy integration into industry-specific markets. The company offers supply chain management (SCM) and warehouse management solutions (WMS) for the logistics industry. While the WMS solutions help to reduce fulfilment costs, increase labour productivity, decrease space requirements, improve inventory throughput and save transportation costs, the SCM also helps to do end to end planning and finance optimisation.
| | |
| --- | --- |
| | Ranga Pothula is the MD India sub-continent & SVP global delivery services of the New York headquartered multi-national software company 'Infor'. |
The views and opinions expressed in this article are those of the author and do not necessarily reflect the views of Indian Transport & Logistics News.