How digitally enabled logistic service providers are becoming strong enablers for young entrepreneurs and start-ups
Aditya Vazirani, CEO, Robinsons Global Logistics Solutionstalks about the key reasons why technology savvy Indian start-ups are keenly relying on modern logistics service providers.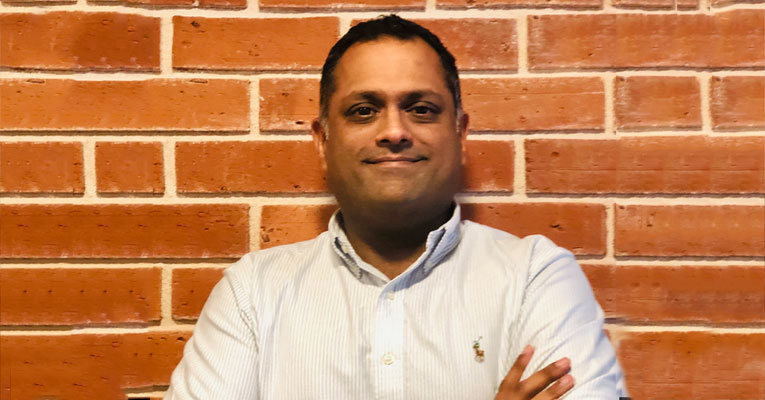 Aditya Vazirani, CEO, Robinsons Global Logistics Solutions talks about the key reasons why technology savvy Indian start-ups are keenly relying on modern logistics service providers.
In the era of digitally enabled businesses and the disruptive wave of technology start-ups, there is a rising demand for an equally enabled and intelligent business infrastructure. Logistics and supply chain has been a backbone of the global business and economy. With the drastic shift in businesses brought about by the start-ups, supply chains are also undergoing a shift, by adopting digitally empowered processes and systems that are in line with modern business requirements.
The new era of Indian logistics primarily began a decade ago, with the advent of e-commerce and the positive government policies that enabled open markets, making India a viable destination for International trade and business. Even as players like Flipkart, Amazon, Snapdeal etc., set up massive in-house logistic systems that were organised and well structured, a number of other un-organised players sat up and began to take notice of the disruptive transformation brought about by these new age businesses.
While e-commerce brought about the first wave of disruption in the direct to customer segment this created an onslaught and, meteoric rise of tech enables start-ups and their need to drive globally relevant business processes. This resulted in the growth of a number of logistics start-ups that focused on offering smart solutions for existing supply chain processes or to fill the gaps in the otherwise fragmented and unorganised logistics industry. This dramatic rise can be explained by the massive funding and investor attention that the sector has enjoyed over the last few years. As per a recent report, by May 2019 alone, the logistics sector had already witnessed a capital infusion of $6.25 billion across just eight deals. That's more than a six-fold increase from the amount it raised in 2018, across 20 deals!
Apart from remaining relevant and contextual to the changing business ecosystem, these digitally enabled logistics start-ups offer clients a plethora of benefits that not only help them get the job done but also provides vital value adds. Some key factors why technology savvy Indian start-ups are keenly relying on modern logistics service providers, can be summarised as under:
1. Smart, integrated solutions
From app based tracking and automated updates to customised solutions for end-to-end logistic needs, the modern LSP has an organised and enthusiastic approach to SCM. Leveraging technology to create solutions that are simple and reflect intelligence and intuitive response to queries, modern LSP speak the language of the tech-savvy start-ups, serving them with the same passion as they serve their clients.
2. Cost-effective services
By leveraging technology to offer efficient and streamlined services, new age logistic service providers are able to offer cost-effective solutions to boot-strapped start-ups. Being a crucial facilitator for new age business processes, modern logistic entrepreneurs understand the value of a budding innovation and the struggles of a start-up. In contrast to traditional logistic service providers, the modern start-ups are more of 'strategic partners' in growth instead of just vendors.
3. Value added services
As partners, the new age logistic start-ups are proactive and invested in creating value through innovation. Leveraging data analytics and emerging trends in AI and ML, several modern 3PL service providers and start-ups are offering young entrepreneurs the advantage of forecasting shipments, integrating and advance planning of freight movement, automated updates, tracking, seamless documentation. Real time updates on single customised dashboards are available to ensure there is a meaningful contribution to the client business and growth – a crucial factor for start-ups who are in the initial years of formation.
4. Customer service approach
With the advent of B2C logistics and keeping in mind the tough resistance that most start-ups need to face, modern LSPs are stepping up to assist and ensure the last mile deliveries are generate a great customer experience.
5. Responsible business practices
As 21st century entrepreneurs, modern logistics service providers are more conscious and inclined towards adopting responsible and environment friendly business practices, this resonates with the professional values of other young entrepreneurs across sectors. As a result, the services and solutions offered by these LSPs are more in line with the business ethos of the clients, helping them achieve their goal of reducing carbon footprints while achieving desired efficiency and growth.
While the last few years have seen robust growth and investment in the new age logistic start-up ecosystem, there still remains a large supply-demand gap. With the eventual increase in international trade and pro-logistics government policies, it is not long before the organised processes and innovations of these LSP's will become mainstream practices, making them more acceptable and accessible.

Aditya Vazirani holds a MSc in Global Supply Chain Management from the prestigious Bordeaux Business School (KEDGE) France. He has also obtained an Advanced Certificate in General Management from Massachusetts Institute of Technology (MIT), Sloan School of Management. In his previous role as Vice President for Robinsons Cargo & Logistics (RCNL), Vazirani was in charge of freight forwarding, customs clearance, & 3PL aspects ensuring the highest level of quality service is maintained.