Hiranandani Group forays into industrial and logistics parks with 'GreenBase' 
December 17, 2018: Real estate developer Hiranandani Group has launched industrial and logistics parks and is going pan India.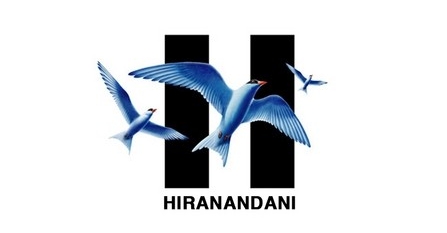 December 17, 2018: Real estate developer Hiranandani Group has launched industrial and logistics parks and is going pan India. India's burgeoning logistics sector is estimated to require 839 million square feet of light industrial and logistics space by 2022. The newly established vertical 'GreenBase' will provide logistics and industrial parks which will be more customer-centric and build optimisation and efficiency for the end user. The real estate major says industrial, logistics and warehousing sector is a natural transition for the Hiranandani group, given its legacy and proven history in real estate, infrastructure, and mixed-used integrated township development model.
Niranjan Hiranandani said, "Inspired by Honourable PMO's 'Make in India' campaign and the introduction of unified tax structure in the form of GST, replacing a plethora of state and federal levies which has helped to unify multiple states into a single market, bringing a structural shift to the small fragmented warehouse networks into consolidated space along with large distribution chains and centralised hubs. The government has also granted infrastructure status to the logistic industry allowing developers to access low-cost funds for the development. All these favorable reasons give a big impetus to diversify and foray into the industrial and logistics sector" he added.
The operating model of GreenBase shall include built-to-suit industrial facilities, cold storage, built to suit warehouses for end customers as well for large 3PL players. For the businesses that opt for plug and play and need warehousing solutions, GreenBase will offer larger space off-take apart from being a valuable partner assisting the customer on an end-to-end solution which includes from land acquisition, master planning, optimising design and built to suit and a project management consultant.
"Hiranandani Group's intrinsic strength in infrastructure development and township development shall give GreenBase a natural advantage over the competition to build and deliver world-class industrial and logistics parks. With already existing land banks and acquisition of new tracts of land, proven engineering and construction domain expertise and customer confidence, GreenBase is poised to deliver world-class infrastructure, amenities and industrial parks across India," quotes N Shridhar, group director & CEO-infrastructure (industrial & logistics).
Apart from its own 500 plus acres of land bank reserved for this business across various locations, the group is acquiring new land parcel either directly or through partnership/JV model in strategic locations.
"Pune (Talegaon), Nashik, Mumbai (Panvel) Chennai (Oragadam) & Kolkatta (Durgapur) is where it all begins. Our other Locations for Pan India growth story will follow," Shridhar concluded.