High air cargo prices make Indian perishables uncompetitive in world market: Exporters
Green chillies is an important Agri commodity that India exports to the world, mostly produced in Andhra Pradesh, Karnataka, Orissa, West Bengal and Maharashtra.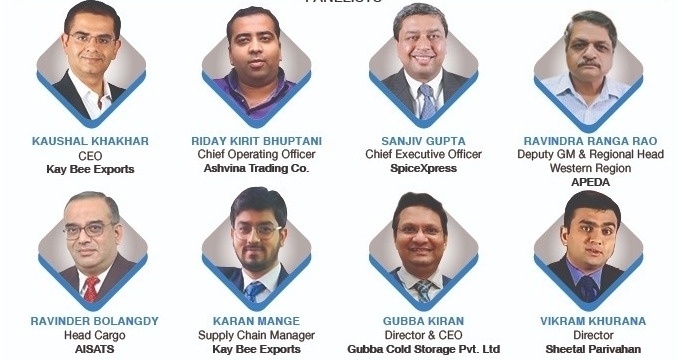 April 17, 2020: Green chillies is an important Agri commodity that India exports to the world, mostly produced in Andhra Pradesh, Karnataka, Orissa, West Bengal and Maharashtra. And the Indian green chillies dominate the European market with most of them goes to the UK, Italy and France. But it is no more the case, as a few days back Pakistan started to export the same chillies with 40 percent low price.
Riday Kirit Bhuptani, chief operating officer, Ashvina Trading said "Green chillies are of great demand in European countries and we offer it for 20 euros per box of 6 kg gross weight. Pakistan has now come up with just 12 euros a box, just because of the freight rates."
Exporters are blaming the steadily increasing air freight rate as it accounts for more than 40 percent of the total cost and asking for government intervention. Air cargo rates to move perishables from India to European destination have spiked almost 200 percent from 80 rupees per kg to 250 rupees per kg.
"40–45 percent of our invoice to our customers consists of freight. If the freight rates of airlines go up, it becomes very difficult to exporters like us keeping in mind that we are not the only country exporting these products," said Riday.
Meanwhile, airlines are pointing out the reduction of capacity due to grounding of passenger flights and the imbalance in volume of cargo available as reasons for different directions for the increasing freight rates.
They were speaking during the webinar conducted by Indian Transport & Logistics News on perishable supply chain amid Covid-19 on April 16, 2020.
Spiking freight rates
Kaushal Khakhar, chief executive officer, Kay Bee Exports said "Airline freight costs are the biggest hurdle right now in exporting perishables from India. It was roughly 80-85 rupees per kg to transport perishables from India to London before the Covid-19 situation. This went up to 200 and now we are paying around 250 in an average to all European destinations. And we are approaching 275 or 300 soon. There is a limit to which customers could afford these products or in a long term people may turn to frozen as a source of consumption."
There is a limit to which customers can afford the current air freight prices. Right now we are only doing 10-20 percent of our business. We can make it 50%, once the lockdown is lifted, says Kaushal Khakhar, CEO, #KayBeeExports#LogisticsLiftsLife #Covid19India pic.twitter.com/kpTeTbGj1O

— ITLN Live (@ITLNLive) April 16, 2020
Recently, Kee Bee Exports have even used UK bound repartition flights of Virgin Atlantic to transport perishables besides the freighters and passenger freighters.
Directional imbalance
Sanjiv Gupta, Chief Executive Officer, SpiceXpress said "We have five freighters operating right now. Earlier we use to operate them between the domestic airports with scheduled routes. But that went out of the window when lockdown started. These freighters now go to the Middle East, Hong Kong, China, South East Asia and SAARC countries. While South-East Asia is mostly about inbound, the Middle East is mostly about outbound. China is primarily for medical equipment, medical kits, and medicine raw materials and Singapore is mostly for electronic like ventilators. The freighters are moving a lot of perishables from Kochi, Calicut, Chennai, Delhi and Mumbai to the Middle East."
"This traffic imbalance affects air freight prices. We run only full charters and charge for the full flight from retailers or forwarders as nothing comes back," he added.
SpiceXpress is now running at about 30-40 percent of what they used to carry earlier but all the freighters are operating in full capacity.
"There is much inbound cargo coming from China so we can export perishables to that country in a very cheap rate," says Ravindra Ranga Rao, Deputy GM & Regional Head, Western Region, APEDA.
"In Jawaharlal Nehru Port, 50 percent of container movement is dropped as far as APEDA is concerned. Air cargo of perishables has practically down to nil, though we were successfully transporting it through few charter flights. We had two charters of Lufthansa flying to London this week and on April 17 we have another charter flying from Cochin to UAE," he added.