GVK MIAL wins 'Excellence Award' at Global Economic Summit
March 15, 2018: GVK Mumbai International Airport Private Limited (MIAL), the company that manages the Chhatrapati Shivaji International Airport (CSIA)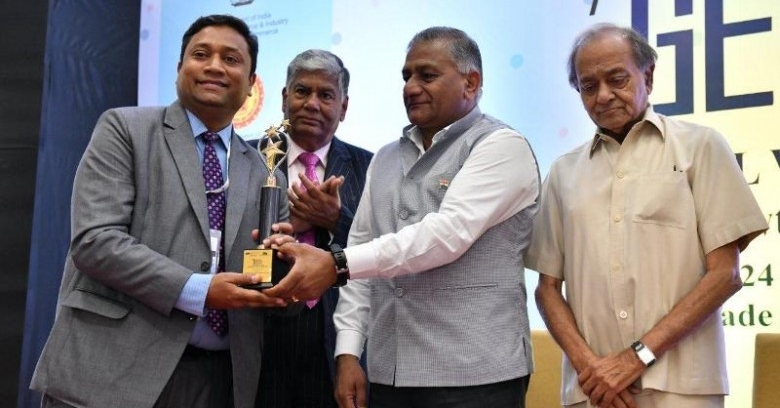 March 15, 2018: GVK Mumbai International Airport Private Limited (MIAL), the company that manages the Chhatrapati Shivaji International Airport (CSIA), was conferred with an 'Excellence Award' at the 7th Global Economic Summit held in Mumbai recently.
The award given to Mumbai International Airport recognises the efforts undertaken by them to improve efficiency and perform consistently in air cargo operations. Manoj Singh, senior vice president and head, MIAL Cargo, accepted the award from General VK Singh, Minister of State for External Affairs, in the presence of various government officials and representatives from Micro Small and Medium Enterprises (MSME).With global trade being a key theme of the summit, the role played by Mumbai International Airport in economic development and trade relations was recognised.
At the Global Economic Summit, with the theme of 'Global Value Chains: Accelerating MSME Growth, Development and Sustainability', representatives from various sectors and industries discussed the opportunities and challenges faced by SMEs to enhance their participation in global value chains (GVCs). The forum also deliberated on the relevance of GVCs for overall economic growth and sustainable development.