GreyOrange set to unveil Butler XL for end-to-end supply chain automation in larger warehouses
February 27, 2018: Robotics and supply chain automation company GreyOrange is set to unveil at the 16th edition of LogiMat 2018 in Germany, its expand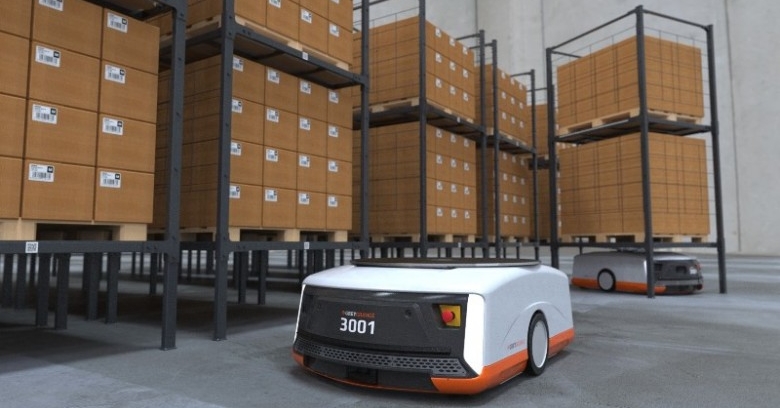 February 27, 2018: Robotics and supply chain automation company GreyOrange is set to unveil at the 16th edition of LogiMat 2018 in Germany, its expanded range of Butler robots capable of managing a variety of payloads from 100 to 1600 kilograms.
The goods-to-person Butler™ system lets warehouses run high-speed operations by automating inventory storage (putaway) and order fulfilment. It has been deployed in distribution centers in Japan, Hong Kong, India, Europe and the Americas for industries such as 3PL, e-commerce and retail. The robotics systems handle a variety of items including apparel, home furnishing and personal care, reducing cost per shipment and enhancing productivity of warehouse operations by more than four times.
The new Butler XL's versatility is ideal for handling bulk inventory in factory warehouses, omnichannel fulfilment centers and large distribution hubs. A wide range of loads from raw materials to finished goods, including automotive components, manufacturing material and liquids can be moved on and put or picked from pallets, drums, sacks, crates and cases.
Sid Chatterjee, vice president - products, GreyOrange said, "We are delighted to add the Butler XL to the growing Butler family. The entire Butler range operates with minimal supervision using our software platform, GreyMatter, developed by GreyOrange to revolutionise warehouse operations by connecting people, process and technology more efficiently using Artificial Intelligence. In real-time, it integrates and delivers all of the functionality, intelligence and services required for optimum warehouse operations."
At every step of the order process, from receiving to storage, picking to fulfillment, the orders are managed by the software platform GreyMatter™. One of the key advantages of the expanding Butler family is its ability to manage multi-floor operations with the use of an elevator. This provides greater flexibility in handling material and inventory on multiple floors, and optimises space utilisation vertically in a warehouse, said the company in a press release.
Large and heavy pallets or slow moving inventory may be stored on one floor, while fast moving goods may be stored on another level. The software platform, GreyMatter, manages the Butlers across floors. Such auto-fulfilment improves order-to-dispatch time tremendously, with enhanced inventory traceability, increased fulfilment accuracy and minimising order returns.
It is easy to add the Butler system to existing operations as it requires minimal changes to infrastructure. The Butler range shares a similar footprint and can navigate within the same width of aisles. This versatility makes it easy to configure the Butlers to work in different parts of a warehouse for end-to-end autonomous fulfilment.
Several units of the new Butler XL will be integrated in sites by mid-year. The Butler system conforms to applicable international safety and regulatory standards like CE Marking, ANSI/ITSDF B56.5 (US standard), JIS D6802 (Japanese standard), RoHS emergency response to fire and earthquake. The superior chemistry of lithium-ion batteries used in the Butler XL – similar to those of high-end electric vehicles – provide a continuous and long runtime on a single charge to complete a 24-hour shift, with a fast charge when necessary. Based on the workload and schedule during a shift, its Artificial Intelligence assigns Butler robots for Opportunity Charging to ensure the system delivers the optimum uptime.