GreyOrange joins hands with 10 partners for Asia, Europe and the Americas to bolster its global expansion
January 8, 2018: GreyOrange has announced that it will kick off the year 2018 with 10 key industry partners for their new automation projects in Asia,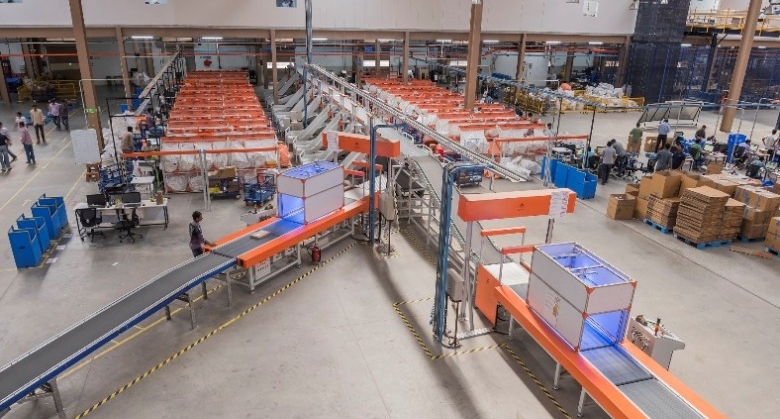 January 8, 2018: GreyOrange has announced that it will kick off the year 2018 with 10 key industry partners for their new automation projects in Asia, Europe and the Americas.

These key players are regional and local specialists in warehouse technologies and end-to-end automation solutions, and will manage the sales and customer support for the installation of GreyOrange robotics technologies. The partners include SPAN Group in UAE, Lodamaster in Turkey, Advanced Warehouse Solutions in Australia and Taipei Trading Co., Ltd. in Taiwan. In Korea, JSR International is a third party logistics company dedicated to the e-commerce market and AGVeK specializes in autonomous vehicles.
In 2018 GreyOrangeTM will step up its deployment in Japan and the Americas with its AI-enabled robotics technology. The Butler goods-to-person system handles automated inventory storage (putaway) and picking using self-navigating robots. Its Artificial Intelligence (AI), GreyMatterTM, operates at several levels to drive autonomous collaboration among the devices to automate warehouse functions and processes.
GROUND Inc., the exclusive provider of GreyOrange Butler™ in Japan has introduced Butler robotics technology to three industry leaders, to increase productivity in their warehouse operations handling retail, e-commerce and electronics.
Hiratomo Miyata, CEO of GROUND Inc., commented, "We are proud to collaborate with GreyOrange to install the goods-to-person robotics system in the Osaka warehouse of the Nitori Holdings Group. We completed the set-up in the last few months and it is one of the largest Butler sites in the world."
In Indonesia, PT Global Prima Sakti, a leader in automation integration, completed the installation of the 50th Sorter of GreyOrange in October 2017 at Pos Indonesia, the national postal company which distributes parcels and mail across Indonesia, the largest and fastest growing e-commerce market in South East Asia.
Ashish Bindal, lead for global partnerships, GreyOrange added, "Our 10 Partners are located in countries where Logistics and e-commerce are poised for exceptional growth in the next years. These Partners are key levers of our global growth strategy and we will work very closely with them to achieve Business Transformation for our customers across the globe. From solution detailing to implementation and collaboration on specific projects, we are fully committed to provide our Partners with business, technical, sales and marketing resources to enable them to grow their business locally and better support our customers."
In Chile, GreyOrange collaborates with consulting company Synqos on the installation and maintenance of goods-to-person solutions with leading retail and e-commerce players in the Americas.
In India, its partner Godrej Storage Solutions was appointed in 2016 as the exclusive distributor for the proprietary Pick-Put-To-Light (PPTL) system, a modular light-based guiding system. GreyOrange has traditionally worked directly with many of the leading players for 3rd party logistics and e-commerce in India such as FlipKart, Pepperfry, Aramex, Delhivery, DTDC and Mahindra.
Picture Caption: GreyOrange's Sorter