Government invests in integrated air cargo industry IT platform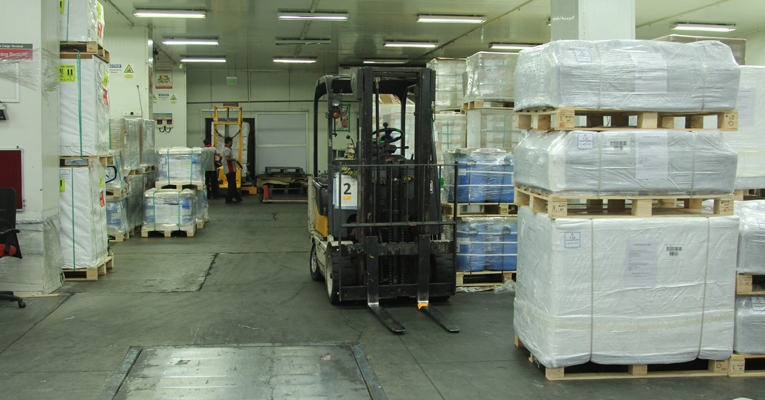 The Ministry of Civil Aviation of government of India is preparing to launch a common information technology platform to streamline country's air cargo industry. The common IT platform, according to India's civil aviation secretary Rajeev Nayan Choubey, is "not an idea but a work in progress".
"It is unfortunate that the air cargo industry is far behind the shipping industry when it comes to IT adoption and innovation. We intend to complete the common IT platform for the air cargo industry within next two years, and we are talking to every stakeholder to ensure that the common platform is the most efficient tool to enhance the air cargo value chain," said Choubey recently.
The common IT platform, according to Choubey, will be a project under the Ministry of Civil Aviation. Today, each stakeholder in the air cargo supply chain works in silos and operates legacy systems resulting in cumbersome processes and undue delays in cargo movements. The new IT platform will bring efficiency in handling air freight.
"The platform that we are creating will ensure cargo is tracked and traced and shippers will be able to identify the most cost-effective routes to move their cargo in real time," said Choubey. Talking about how the industry participants are responding to this initiative, the civil aviation secretary stated that everyone is waiting for something like this and "this is something that should have happened yesterday".
Globally the air cargo industry may have reached a crucial point where a fast-track approach to digitalisation is required to keep pace with competitive modes of transport. Outdated and complicated processes and the continued use of legacy systems by air cargo industry stakeholders pose serious challenges to future of the industry.
It is undergoing a technology transformation – expanding from heavy use of legacy mainframe systems to more customised interfaces used for networking planning, flight operations, revenue accounting, and other processes.
The industry has, to varying degrees, been slow in adopting the best practices and technological innovations that will modernise air cargo. Despite the benefits, many airlines and airports are yet to tackle the upgrade of their legacy systems.
According to the ministry, India's air cargo industry is expected to grow 9 percent in the next few years. The new national civil aviation policy targets to increase cargo capacity to 10 million tonnes and it expects to increase air freight volume four times by 2027.
The ministry of civil aviation is also identifying niche products that demand air as a mode of transport. Choubey said that when the country's air cargo infrastructure is enhanced and streamlined, the potential is huge for time sensitive cargo. He identified perishables, including pharma, and express cargo as two segments that will offer huge volumes to air cargo. "Pharma is a big money spinner, and we intend to capture a big share of the pharma market," he said.