Goa to be developed as cargo hub
April 17, 2018: Central government in the collaboration with state government and private partners is working on to promote Goa as a tourism destinati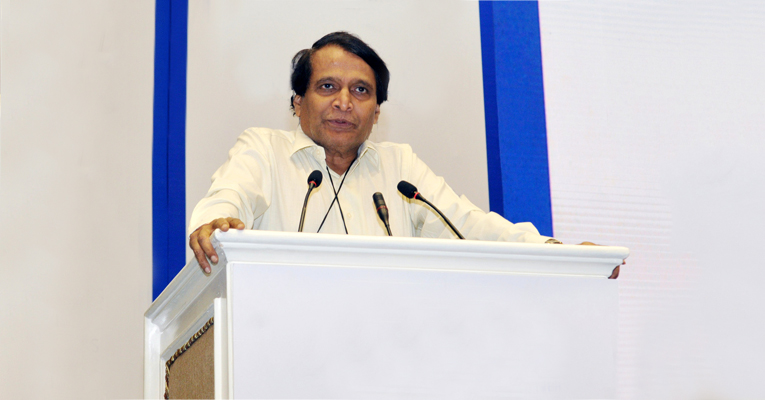 April 17, 2018: Central government in the collaboration with state government and private partners is working on to promote Goa as a tourism destination as well as a cargo hub, stated Union Minister for Civil Aviation Suresh Prabhu. He was addressing media persons at Dabolim Airport, Goa after the inspection of ongoing renovation work. Mopa Airport will commence operations by September 2020. Dabolim Airport will continue to remain operational along with Mopa added Prabhu.
A renovation work worth Rs 300 crore is going on at Dabolim airport. By July, new multi-layer parking complex will be operationalised. At Dabolim airport, one counter shall be allocated to Goa Tourism Department to operate taxi services and one counter will be allocated to the state government for sale of local products, souvenirs, and vegetables. Transportation of cargo will help farmers access international market, said Prabhu. When Goa will have two airports passenger handling capacity will increase to 3 crores, he further added.
Under the Skill Development and Startup India initiative, Civil Aviation Ministry is in talks with the representatives of World Bank and other major institutions to promote Goa as a market destination,. Major Airlines like Singapore Airlines, Lufthansa Airlines are interested to be part of market destinations in India.