GMR Group merges its MRO & cargo businesses
October 30, 2019: The GMR Group has approved a reorganisation plan in which it has decided to merge the Group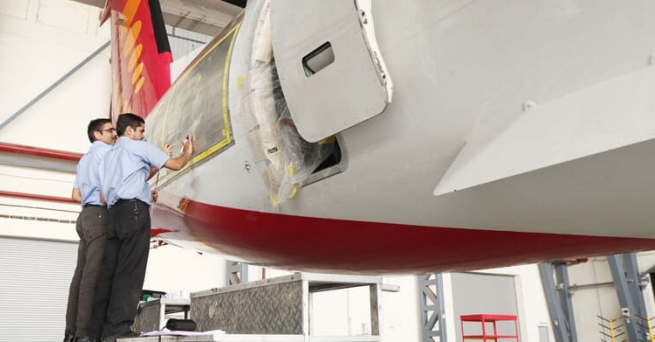 October 30, 2019: The GMR Group has approved a reorganisation plan in which it has decided to merge the Group's Maintainence, Overhaul and Repair (MRO) business with its cargo business.
As part of the reorganisation, the companies applied to the National Company Law Tribunal, Hyderbad bench (NCLT) for approval of the reorganisation.
NCLT, vide its order dated July 26, 2019, approved the composite scheme of arrangement wherein the GMR Aero Technic Limited (GATL) business has been demerged into MRO and Training business. Further, the MRO business of GATL is merged with GMR Air Cargo and Aerospace Engineering Limited (GACAEL) with immediate effect, informed an official email circulated by the Group.
GATL is a leading airframe MRO facility based at Rajiv Gandhi International Airport in Hyderabad. It has approvals from DGCA India, and other international approvals such as EASA, FAA-US, PACA-Oman, CAA-Vietnam etc. GATL provides complete maintenance support to airline operators and ensures that customers meet their operational timelines.