GMR gets FAA permit for aircraft MRO services
August 2, 2018: GMR Aero Technic, (GATL) a subsidiary of GMR Hyderabad International Airport Ltd (GHIAL) has attained permit from Federal Aviation Administration (FAA) on popular Narrow Body Aircraft (B737 and A320), making it an authorised MRO services provider for all C checks for FAA registered B737/A320 aircraft and for NDT (Non Destructive Tes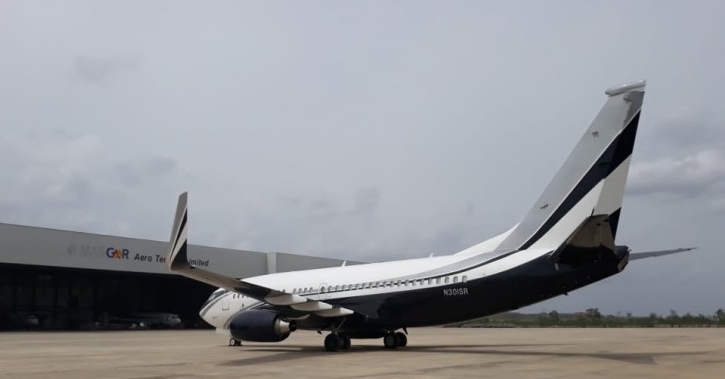 August 2, 2018: GMR Aero Technic, (GATL) a subsidiary of GMR Hyderabad International Airport Ltd (GHIAL) has attained permit from Federal Aviation Administration (FAA) on popular Narrow Body Aircraft (B737 and A320), making it an authorised MRO services provider for all C checks for FAA registered B737/A320 aircraft and for NDT (Non Destructive Testing) inspections.
GATL currently holds the largest share of the market for outsourced airframe Base Maintenance MRO business in India, backed by a wide set of approvals and certifications from across the globe including India (DGCA), Europe (EASA), Malaysia (DCA), UAE (GCAA), Oman (PACA), Bahrain (DCA), Nepal (CAAN), Bangladesh (CAAB), Myanmar (DAC) and Cayman Islands.
The approval would give GATL further opportunities to perform base maintenance and re-delivery checks for the operators/ lessors looking for an FAA approved MRO.
Commenting on this development, SGK Kishore, director, GATL & CEO, GHIAL said that GATL is uniquely placed in South Asia and the Middle East region to offer a competitive value proposition in terms of maintenance, repair and overhaul of various types of aircraft now, with the addition of FAA certification. He added that their strategic business proposition is well aligned with the Make in India mission of the Government of India.
GATL offers MRO services such as base maintenance, line-maintenance, limited shop/component support and cabin interiors. It offers fully equipped workshops and aircraft painting capabilities to handle requirements for B737, A320 (both ceo and neo variants), ATR and Bombardier Q400, which are the most commonly used aircraft types in commercial airline industry in India.
GATL is the first third party MRO in the South Asia region to have carried out C-checks on the latest Airbus A320neo variant and GATL is also the only Authorised Service Facility for Bombardier Q400 aircraft in the region. GATL is currently developing capabilities to include MRO capabilities for wide body aircraft and the new B737 MAX variant among others.