Gearing up for vaccine logistics
Leonora Lim, head of life science and healthcare, DHL Customer Solutions and Innovation, Asia Pacific shares with Shalini Nair how the company continues to build upon and leverage the infrastructure, expertise and processes to meet the scale and scope of Covid-19 vaccine distribution when the time comes.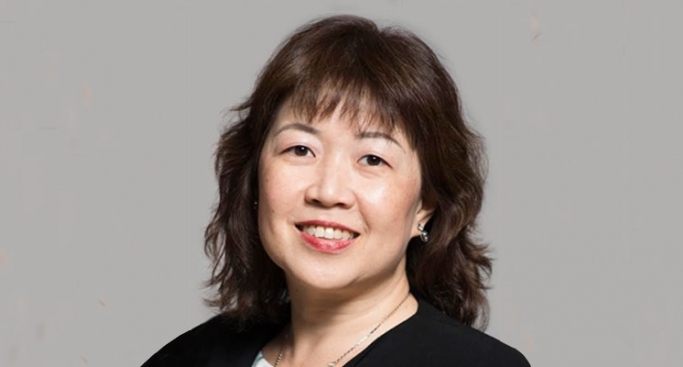 Even before the Covid-19 vaccine is out, governments are preparing in advance for transporting billions of doses around the world. This massive and complex logistics task and severe capacity constraints set a challenge for logistics stakeholders. DHL, which has been serving the life science and healthcare sector for over 20 years worldwide, has taken up the task of transporting this vaccine.
Leonora Lim, head of life science and healthcare, DHL Customer Solutions and Innovation, Asia Pacific explains how the company continues to build upon and leverage the infrastructure, expertise and processes to meet the scale and scope of Covid-19 vaccine distribution when the time comes.
Considering the present scenario, any pharma manufacturer can come up with a vaccine at any given point of time. How DHL Asia Pacific is building a strong supply chain infrastructure for vaccine logistics?
It usually takes between five and twenty years for a vaccine to be discovered and approved. However, we are currently living in unprecedented times where there is an urgent need for a Covid-19 vaccine and the process from discovery to approval has been condensed to 12-18 months. Once approved, we are expecting approximately 10 billion doses to be distributed to countries around the world in the next two years. Over two decades, we have built a solid foundation with a 9,000 strong community of life science and healthcare (LSH) specialists, 118 competence centres in airports and ports globally for the specialised handling of LSH products, 160+ good distribution practice- (GDP) qualified warehouses, 15+ good manufacturing practice- (GMP)certified sites and 135+ medical express sites.
The temperature required for the vaccine is still unknown. How have you been preparing yourself to meet the temperature-controlled infrastructure and the bulk storage in your facilities once the vaccine is out in the market?
The temperature requirements for shipping Covid-19 vaccines could come in at the deep-frozen levels of between -20 and -80 degrees celsius due to the different vaccine platforms and the speed of development resulting in the lack of stability data, but DHL can ship at these arctic temperatures. The issue comes in when there is a huge volume of vaccines that need to be shipped and to places where the very last mile infrastructure may not exist. Over time, when stability data becomes available, we expect that the temperature requirements will move up to the normal range of between 2 and 8 degrees celsius.
We have established a global cross-divisional task force to oversee the readiness and upscaling of our current capabilities such as our competence centres, passive cooling solutions, including the supply of dry ice, etc.
You have mentioned in the whitepaper regarding private-public partnership playing a significant role. How has been the collaboration with different stakeholders in healthcare logistics helped DHL to keep its business moving during Covid-19 in the Asian market?
We have enjoyed a long-standing and collaborative partnership with various stakeholders, including governments and our customers. Our established partnerships have helped us work collaboratively to get the necessary pharmaceuticals and medical-related products during the Covid-19 pandemic to those in need. To keep supply chains running seamlessly, we also looked at alternative and innovative solutions. For example, by using multi-modal transport and working with other DHL divisions (DHL Aviation, DHL Global Forwarding, etc.) to keep our customers' supply chains moving.
One important lesson learned from the Covid-19 pandemic is that partnerships are essential for securing critical medical supplies during health emergencies. Building a partnership network between governments, NGOs, the LSH industry and logistics providers now will enable a more timely and effective response in the future.
Orchestrating a global supply chain of highly sensitive products across multiple transport modes is also a challenge. How DHL is energising the supply chain with technological capabilities?
Innovation is definitely on our agenda. The pandemic has highlighted the importance of digitalisation for the logistics industry, and this has demonstrated to us at DHL that DPDHL Group's Strategy 2025, which focuses on our core business and digitalisation, is the right one. This is even more critical during the current unpredictable and challenging climate with Covid-19, which has accelerated the digitalisation of the industry as a whole.
We are in dialogues with companies (including start-ups) on different innovations along the LSH value chain, e.g. packaging, IoT (internet of things), data analytics, risk management, to continually improve every aspect of the supply chain to provide the safe delivery of LSH products in their optimal condition, as well as visibility during the shipment process.
India is one of the important pharma markets. How India has taken off DHL AP's business successfully?
As the third-largest producer of pharmaceuticals (in terms of volume - McKinsey), India is a key LSH market for DHL in AP. All our business units are well established in India. We handle almost the entire spectrum of the LSH value chain from clinical trials, R&D samples, international bulk movements inbound and outbound of India to local storage and domestic distribution. To meet the growing demand for reliable temperature-controlled transportation from point of departure to arrival, DHL Global Forwarding has opened its first temperature-controlled facility in India in Hyderabad.
Mumbai, Bengaluru and Hyderabad are part of the company's worldwide Thermonet network of Certified Life Sciences Stations. The facilities are audited according to globally defined GDP to ensure conformity across the network. They support the storage of pharmaceuticals and vaccines and offer customers temperature monitoring, dry ice replenishing along with active and non-active container handling to ensure product quality at all times.
This interview was originally published in Indian Transport & Logistics News' September - October 2020 issue.