GATI to be IKEA's logistics partner for home delivery solutions using electric vehicles
June 28, 2018: GATI-KWE would be the logistic partner for the world's largest furniture retailer IKEA's first India store in Hyderabad. The partnership will enable IKEA to efficiently manage home deliveries of IKEA products sold from its first ever India store to customer homes across Telangana. GATI-KWE through an intense competitive process, qua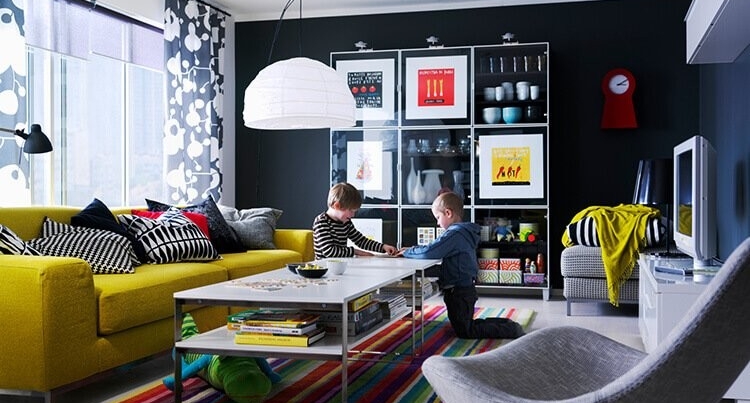 June 28, 2018: GATI-KWE would be the logistic partner for the world's largest furniture retailer IKEA's first India store in Hyderabad.

The partnership will enable IKEA to efficiently manage home deliveries of IKEA products sold from its first ever India store to customer homes across Telangana. GATI-KWE through an intense competitive process, qualified as the logistics service provider and the overall scope of partnership is a combination of contract logistics, last-mile distribution and reverse logistics.
A vital facet of the solution is the use of environment-friendly fleet which will deliver the products to IKEA customers. This would help IKEA and GATI-KWE on their sustainability goals and will also stand to prove the viability of smart green solutions in the Indian logistics sector.
Patrik Antoni, Deputy Country Manager, IKEA India said, "To meet the Indian customers' service expectations, home delivery will be an important component of our offer. As a company, we have ambitious plans to adopt electric vehicles across our operations and in our first year in India, around 20 percent of our customer delivery fleet will comprise of electric vehicles. That number is planned to increase to 40 percent in the second year and 60 percent in the third year of the IKEA's operations. We will be installing charging pods at our IKEA store in Hyderabad to encourage both our employees and customers to switch to electric vehicles. The initiative concerns our own vehicles at our stores and offices, but also includes our partners who take care of our home deliveries. We strive towards becoming climate positive in our own operations by investing in renewable energy, focusing on clean air initiatives and turning waste into resource. This is a great start for IKEA in Hyderabad to be people and planet positive and be part of the sustainable movement."
Mahendra Agarwal, founder & CEO at Gati, said, "We aim to bring a smile on every IKEA customer through our services. We look forward towards the possibility of growing this relationship further with IKEA as it expands into other geographies within India."