Gadkari to flag off regular cargo transportation through NW 2 on River Brahmaputra
December 28, 2017: Union Minister of Shipping Nitin Gadkari will flag off the first movement of cement cargo through National Waterway (NW) 2 on River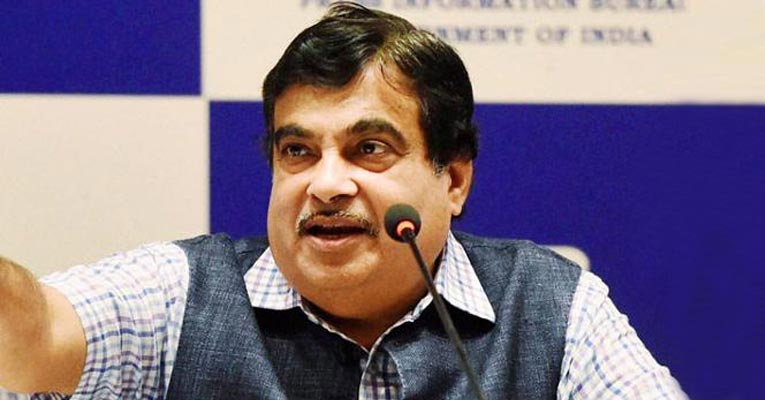 December 28, 2017: Union Minister of Shipping Nitin Gadkari will flag off the first movement of cement cargo through National Waterway (NW) 2 on River Brahmaputra in Assam tomorrow, under the Shipping Ministry's flagship programme Sagarmala. He will also lay the foundation stone for bank protection work of Majuli Island tomorrow. Assam Chief Minister Sarbananda Sonowal, will also be present on the occasion.

Two barges of 200 metric tonnes capacity each, are likely to carry 400 tonnes of cement from the Inland Waterways Authority of India's Pandu Port to Dhubri covering a distance of 255 kilometers. With this, IWAI will be initiating regular cargo movement through inland waterways under the Sagarmala programme.
Transportation of cargo through NW 2 from Pandu to Dhubri will help save 150,000 tonne kilometre of road transportation per trip and 300 kilometre of road travel while reducing the logistics costs. Notably, where one Horse Power can move 150 kilogram on road and 500 kilogram on rail, it can move 4000 kilogram on waterways. Further, while one litre fuel can move 24 tonne per kilometre on road and 85 tonne per kilometre on rails, the same amount of fuel can move 105 tonne per kilometre on waterways. In addition, the infrastructural development for Inland Water Transport (IWT) requires minimal land as compared to road and rail.
IWAI will charge only Rs 318 per tonne as waterway transportation charges from Pandu to Dhubri/Hatsingimari to enthuse entrepreneurs and logistic operators to shift to the cost effective and eco-friendly mode of transportation. IWAI has been working closely with major cement firms like Dalmia, Star and Amrit and appreciates interest shown by them in cargo movement through waterways. Efforts are on to get other cargo owners to shift their transportation to waterways as this can be a key enabler for reduction of logistics cost and open up more business & employment opportunities.