FROM MAGAZINE: FTWZs & logistics parks Fostering growth
These are heady times for India's logistics sector. As the country aspires to become a global powerhouse for manufacturing, government initiatives, unified tax reforms and increasing transparency give that extra edge to the sector. What's more, free trade warehousing zones and logistics parks offer significant opportunities for collaboration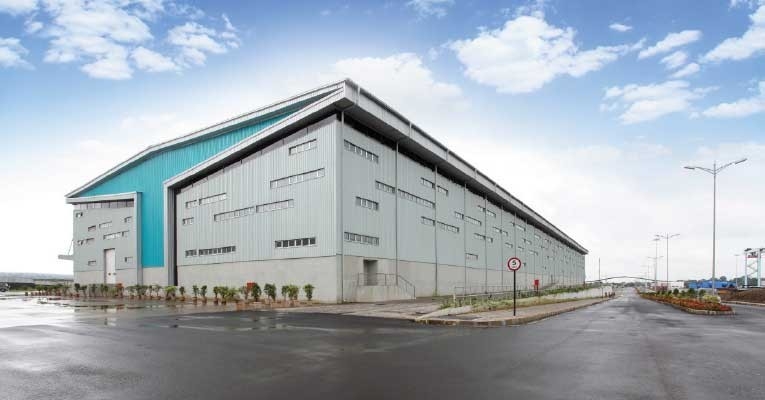 These are heady times for India's logistics sector. As the country aspires to become a global powerhouse for manufacturing, government initiatives, unified tax reforms and increasing transparency give that extra edge to the sector. What's more, free trade warehousing zones and logistics parks offer significant opportunities for collaboration and private sector investments.
Surya Kannoth
The Indian logistics sector is undergoing a quiet revolution. Changing regulatory set-up, government incentives, infrastructure development projects, increasing transparency, relaxed tax structures to encourage participation of foreign and private players in the sector and dedicated logistics parks and Free Trade Warehousing Zones (FTWZ) are fostering the growth of the logistics market in India.
The fiscal budget for 2018 indicates a clear push for the logistics sector and an expected increase in investment of Rs 5.97 trillion in creating and upgrading its infrastructure. India now allows 100 percent FDI in the development and maintenance of warehousing and storage facilities. Under the Free Trade Warehousing Zone (FTWZ) Scheme, several designated zones in India are reserved for warehouse development. Panvel near Mumbai, Khurja near New Delhi, and Sri City near Chennai, are some of the designated FTWZs. The connectivity of these zones with major railways, roads, airways, and ports is well established. Incentives such as duty free import of building materials and equipment for these zones are attracting investors to this sector.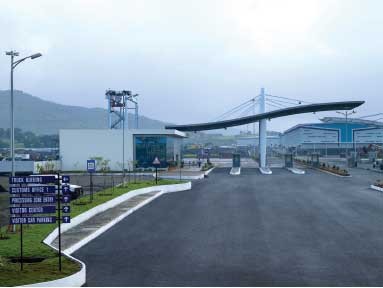 "Free trade warehousing zones (FTWZs) have been a phenomenal success in countries like Singapore. The size and scale both have been tremendous in making them huge logistics hubs. The facilities both for import and export including state of the art warehouse facilities, technology, special storage infrastructure and all the other benefits and rebates will contribute to a seamless and next generation supply chain management," believes Nishith Rastogi, co-founder and CEO, Locus.sh. Locus.sh is a Bangalore-based logistics management start-up that helps in complete automation of logistics using proprietary algorithms and deep learning within a free trade warehouse zone. Some of Locus' offerings include route optimization, auto sorting, tracking and analytics and volumetric measurement of packages. It facilitates mega-trading hubs integrated with state-of-the-art warehouse and storage infrastructure with end-to-end logistics optimization.
Free-trade warehousing zones help customers make their cross-border supply chains both effective and efficient in four different ways – i) enabling clients to keep inventory closer to their customers servicing orders faster, ii) offering clients flexibility to sell the same inventory in both foreign and domestic markets, iii) enabling clients do their value-addition closer to the customer customized to his demand and iv) reducing inventory value by deferment of payment of duty and GST closer to the time of sale.
The introduction of GST, the logistics sector getting an infrastructure status, and the growth of ecommerce has led to the next wave of growth for the sector. Investors and companies will now be able to avail much-needed incentives and remodel their supply chain networks, leading to a more consolidated supply chain ecosystem in the country. According to the Economic Survey released in January 2018, the logistics sector is expected to grow by more than 34 percent from the current $160 billion to $215 billion by 2020.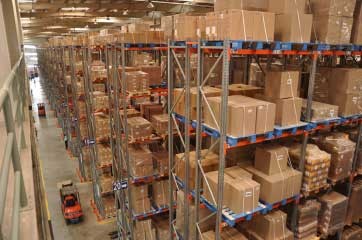 "Post-GST, we are seeing excellent traction and great boost in demand from domestic, foreign as well as multinational clients across different industries and sectors," observes Amit Gupta, senior vice president, business development, Arshiya Limited. Pioneer in the development of FTWZs in India, Arshiya currently operates two FTWZs — Panvel near Mumbai spread over 165acre, catering to western India; and Khurja near Delhi spread over 135acre, catering to north India.
In a recent development, Singapore-based Ascendas' India arm Ascendas' India Trust acquired long-term leasehold rights in the warehouses spread over 800,000 sq ft of its existing warehouses in Panvel and leased them to Arshiya Group's subsidiary Arshiya Lifestyle at preagreed rentals. Arshiya Lifestyle would operate and manage the warehouses retaining the surplus income from rentals and value-added services post payment of pre-agreed rentals.
Explaining the fundamentals of the deal, Gupta said, "With our recent Ascendas partnership, Arshiya has made a transition to asset-light business model delivering the same free-trade warehousing and integrated logistics services to our clients with much lighter balance sheet. We have also executed forward-purchase agreement with similar arrangement for warehouses we will be constructing and operating in future. This partnership puts Arshiya in a unique position to construct and operate scalable world-class warehouses pan-India in an asset-light manner."
Going ahead, Arshiya has a robust order-book pipeline and is starting the construction of its next warehouse in Panvel soon. "We currently have about two million square feet of warehousing space. Given the great boost in demand that we are seeing for both free-trade warehousing zones and scalable domestic warehouses, we should be able to take it to about 10 million square feet in next 3-5 years," predicts Gupta.
Granting infrastructure status to the logistics warehousing sector was another landmark move made by the government last year. As part of this move, multi-modal logistics parks, cold chains, and industrial and logistics real estate, which comprises of light assembly warehouses including those with just pick-and-pack operations, have been clearly defined as part of the infrastructure network of the country. "To establish a stronger and more organised logistics framework, greater private investment should be made in this sector. With infrastructure status, the cost of funding will be at concessional rates and the players will also have multiple options to raise money. Also, the sector has become substantially open for more private investments—both for domestic as well as foreign institutional investors and private equity players," cites Aditya Sikri, president, Indospace.
IndoSpace, a joint venture between the Everstone Group, and Realterm, a US-based global industrial real estate leader, launched five new parks across Delhi-NCR, Mumbai and Bengaluru regions, along with expanding its Ranjangaon and Chakan (Pune) and Oragadam (Tamil Nadu) parks at the end of last year. The company also announced the acquisition of 5.5 lakh sq. ft. of land in the industrial hub of Sri City, Andhra Pradesh in March 2018. "This shows the scale of our planned operations and our commitment to the Indian logistics sector and wider economy, as the leader in industrial real estate in the country," Sikri said. With all these recent developments, IndoSpace is on course to achieve its goal of a warehousing and light industrial parks' development pipeline of 50 million sq ft within seven years.
Warehousing, which forms 20 percent of the total logistics market, was traditionally used as godowns to store goods from the time of production till the time of consumption. Over time and with the changing role of the sector, traditional warehouses have transformed to collection and storage points, where raw material, intermediate and manufactured goods are collected, assorted, stored and distributed to the point of consumption/ sale. The warehousing market in India is expected to grow at a rate of 35 to 40 percent annually, displaying high potential for growth over the next few years.
"The government's infrastructure initiatives such as Bharatmala, under which the government is planning logistics parks at 35 locations, and Sagarmala, which aims to develop and modernise Indian ports, is also expected to boost the expansion of the sector. At the same time, latest technological advancements are being introduced, such as automation and robotics to improve efficiency across the supply chain. We are also witnessing a gradual shift from unorganized to organised players in the warehousing sector. We expect all these factors will contribute towards achieving a seamless supply chain," predicts Sikri.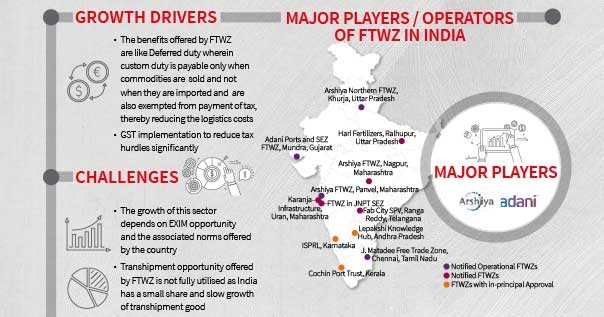 FTWZs gain traction
Currently India ranks 35th out of 160 countries in the World Bank's Logistics Performance Index (LPI). While the primary hubs for logistics and warehousing projects like NCR, Mumbai, Chennai, Hyderabad, Pune, Kolkata and Bengaluru are witnessing heavy investments, secondary hubs are Ahmedabad, Surat, Goa, Chandigarh, Kochi, Visakhapatnam, Nagpur, Coimbatore, Jaipur, Thiruvananthapuram, Vadodara, Nashik, Indore, Mangalore, Ludhiana and Guwahati. The growing interest in free-trade warehousing zones (FTWZs) and planned logistics parks show promise.
According to recent data, the warehousing sector in India has seen CAGR of 20 percent from 2014 to 2017. This has attracted a large number of real estate players and foreign investors to enter this sector. Around 26 percent private equity investments in Indian real estate sector between January 2014 and January 2018 went into warehousing industry.
About $3.4 billion (Rs 22,100 crore) of institutional capital was pumped into the warehousing sector during the same period. The supply of grade A warehousing space in this fiscal year has doubled to 30 million sq ft from 15 million sq ft in the last fiscal.
Developers and foreign players are eyeing the surplus land holdings for setting up warehousing and logistics facilities in emerging urban and semi-urban regions. Many global brands have already pegged their investments in Indian warehousing sector.
"Development of larger SEZs will have a ripple effect on the demand for storing both imported raw material as well as exportable finished goods. Given the benefits offered by FTWZs in storing both these, most of this increased storage demand will flow to FTWZs. In this way, FTWZs will be the obvious beneficiary of development of larger SEZs," said Arshiya's Gupta.
Recently, leading port operator DP World has evinced interest in setting upon a logistics hub as well in managing FTWZ in Jawaharlal Nehru Port Trust's (JNPT) SEZ. JNPT is looking to set up a free trade warehousing zone over 277 hectares in the SEZ.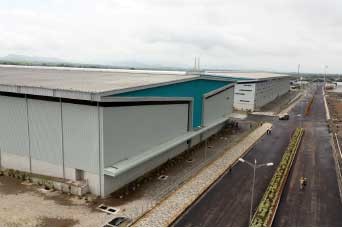 Similarly, MMTC Limited (a Government of India undertaking) in partnership with Infrastructure Leasing & Financial Services Limited [IL&FS] is developing the FTWZ at Kandla in Gujarat through a Special Purpose Vehicle "Integrated Warehousing Kandla Project Development Private Limited". The project is being developed on a 70-acre land within the operational Kandla Special Economic Zone [KASEZ]. The commodities that have a potential to be handled in the FTWZ are metals, building materials, project cargo, iron ore, timber, edible oil, petroleum and petrochemical goods, chemicals and fertilizers, engineering goods and components, agro commodities, etc.
A fast-growing Indian economy will need an efficient and fairly vast network of warehouses and logistics facilities. The government's decision to grant infrastructure status to the logistics sector has definitely triggered growth opportunities in the right direction for the industry and the nation.