FROM MAGAZINE: Logistics gets makeover with refreshing startups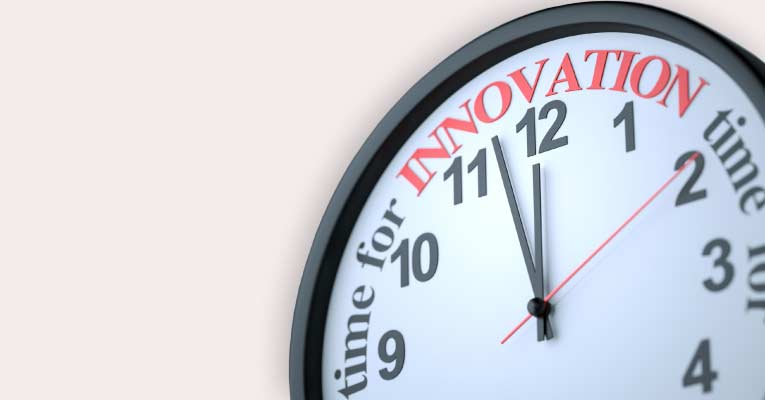 The idea of floating a startup might give an adrenaline rush to creative and imaginative minds but coming up with that one innovative concept is no simple task. Today the right mindset and a eureka moment has enough power to transform millions of lives. And logistics in India is one such sector where innovation is truly bringing massive transformation. We curate a list of startups in India which are creating waves with their futuristic outlook and smart business strategies.
Shreya Bhattacharya
Rivigo Rivigo- an inter-city logistics player has adopted a unique relay model that has brought a perceptible change in the way a trucking company operates. Rivigo places the truck drivers strategically across India and each of them moves goods for an allotted leg of a route until it reaches its destination. The startup thus ensures that the truck drivers do not spend 20-25 days a month on the road, to deliver an order. It claims the concept has helped them lower transit times for deliveries by 50 to 70 percent and also improved service levels. The startup, which is one of India's highly funded enterprise, raised $30 million in a Series B round, with equity and debt financing last year. Founded in 2014 as TruckFirst, by Deepak Garg and Gazal Kalra, the Gurgaon-based logistics services provider currently provides high quality services across major industry verticals such as e-commerce, FMCG, auto, pharma and the cold-chain space. The data science backed enterprise, is expected to spend between $80 million-$100 million in the new fiscal, as it looks to outdistance its peers, by expanding at a rapid pace.
Blackbuck Another player doing well in the inter-city logistics market is Blackbuck. Founded in 2014 by former IITians Rajesh Yabaji and Chanakya Hridaya, Blackbuck is an app-based aggregator that allows anyone who owns or operates trucks to join the platform. The corporate customer logs in, browses the availability of trucks, manages freight and tracks the trucks from the time of loading. The startup is working with over 150 companies, including some of India's biggest brands like Britannia, Asian Paints, Marico, Unilever and Godrej Consumer. The Bangalore-based B2B logistics startup has been able to achieve a considerable recognition in the industry. Accel and Flipkart invested $5 million in the company in early 2015 and then, in December 2015 BlackBuck raised $25 million in a Series B round led by Tiger Global and Apoletto, DST Global-Yuri Milner's Founders Fund. The firm plans to utilize the funds on its expansion, building technology products and increase teams. Blackbuck plans to expand their footprint to 200 locations through 2016.
Wow Express Another new-age firm Wow Express, has shown 100% quarter-on-quarter growth, within their first year, as it processed over 3.5 lakh monthly orders. Co-founded by logistics industry veterans Mazhat Faruqi, Jayesh Kamat and Sandeep Padoshi, in January 2015, the firm offers tech enabled logistics and vehicle tracking solutions for e-commerce businesses. It provides a full range of integrated solutions for e-commerce customers including warehousing, order fulfillment, market-place pickups and last mile deliveries including Cash on Deliveries as well as Reverse Pick-ups. Wow Express has raised Rs. 15 Crore in pre-series A round of funding led by US-based investors. The firm targets to enter 50 cities with 100 branches, and scale up the bulk of their operations with the funds raised. It has also launched "Wow Rush", a sport bicycle based delivery service, as part of their Go Green initiative in Mumbai and plans to launch the delivery service in other cities as well. The firm has also teamed up with Amazon India for bicycle deliveries and is reaching out to other ecommerce players with the concept.
Locus Locus is a B2B delivery automation company that enables enterprises to manage their distributions with the help of various features such as automated smart dispatches, tracking, fleet visualization, proprietary geocoder and proprietary route deviation engine. The firm observes that supply chain, delivery and logistics are critical challenges and key to competitive advantage for enterprises and therefore it is creating high-end algorithms and systems, unlike any existing solution, to take care of the problems so businesses can focus on offering their customers a delightful experience. The logistics management platform helps local companies and enterprises in courier, e-commerce, food delivery, FMCG and other verticals to optimize their logistics. The Bengaluru-based logistics management platform co-founded by Nishith Rastogi and Geet Garg, has also raised investment to the tune of $2.75 million in Series A funding, which it plans to use for talent acquisition as well as technology expansion.
With today's evolving business environment, the logistical needs of the industry are also changing rapidly. There is a constant need to adopt technology. From bringing transparency and efficiency to cutting cost, it is a crucial enabler within the logistics industry and is also the key differentiator between superior and average service. The growth rate and success of these startups only restate that fact.