Freight village in Wilhelmshaven adds value during Covid-19
Storage and freetime problems in Germany? The freight village in Wilhelmshaven still has around 60 hectares of plots available on a leasehold basis for periods of 30 to 75 years writes Neelam Choudhary, India representative, Port of Wilhelmshaven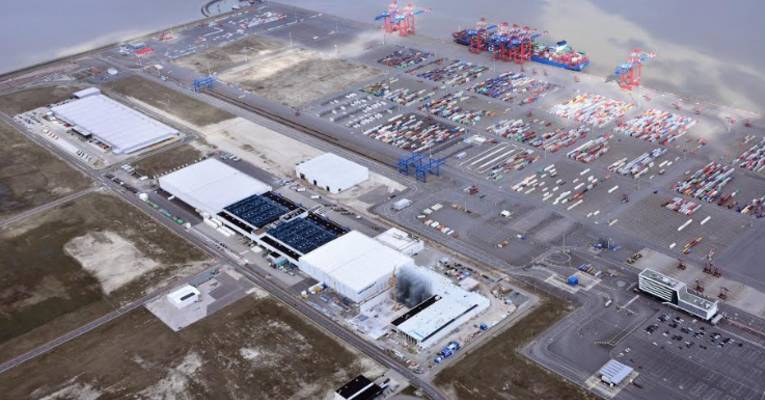 Storage and freetime problems in Germany? The freight village in Wilhelmshaven still has around 60 hectares of plots available on a leasehold basis for periods of 30 to 75 years writes Neelam Choudhary, India representative, Port of Wilhelmshaven.


Eurogate campaign 20 in 20
The storage capacities in Hamburg and Bremerhaven are limited and merely serve the short-term interim storage and the following onward movement as usual. Unlike in Wilhelmshaven Germanys only deep-water port Eurogate have a considerable amount of accessible storage capacity in hand.
Eurogate Container Terminal Wilhelmshaven offers free of charge for 20 calendar days to store your cargo.This offer will be available for the whole of 2020.
20 in 20. The campaign will end on December 31, 2020 and is open to both shipping lines and shippers. Secure your free storage capacity at Germany's only deep-water port.
How you benefit
Given the current fluctuating, and at times uncertain, global economic conditions, the campaign offers you significantly more flexibility. There is no additional financial penalty in the event of delayed ship arrivals or even cancellations.
Container Terminal Wilhelmshaven provides a full guarantee to get the storage capacity you need. With a total capacity (in the final development phase) of 2.7 million TEUs, the terminal already offers sufficient space and a modern infrastructure and superstructure to fully meet your requirements. You will always receive a courteous service, regardless of how man loads you wish to store with us.
Our conditions
The campaign is limited to ISO standard containers (20, 40 and 45-foot containers, as well as high-cube containers) and for local import and export cargo only.
Free storage for your containers for 20 calendar days is only available at the Eurogate Container Terminal Wilhelmshaven, and not at any other Eurogate terminal."
Freight village in Wilhelmshaven
The Freight village in Wilhelmshaven boasts a total area covering 180 hectares directly adjacent to the Eurogate Container Terminal Wilhelmshaven. This combination is truly unique, and in addition to all of the many infrastructural location benefits, scores with its traffic-light-free access to the A29 motorway which goes all the way to the site of the port; direct connection to the German Rail (Deutsche Bahn) railway network; and a terminal for combined transport with a connection to the 16-track marshalling yard with complete-train capacity. The Freight Village has high-quality handling and processing plots for logistics buildings of all sizes. The offer is mainly directed at logistics companies which depend on port access: freight hauliers and transport companies, contract logistics businesses, and maritime service providers of all kinds. The plots are classified for commercial and industrial uses, and thanks for the permissible building height of up to 50 metres, also enable companies to realise and operate multi-user buildings, high-bay warehouses, commissioning and distribution centres - 24 hours a day, and 7 days a week. The plots can be 100 per cent built/paved over, and fibre optic cable connections to all plots support high-performance and modern communication processes. Nowadays, companies like Nordfrost,(the leading German cool-chain logistic company) Imperial Logistics (for Volkswagen and AUDI) or Rhenus have already decided to settle down in our Freight Village.
Half of the plots in the Freight Village benefit from the option of having a dedicated rail connection. Several weekly links enable a smooth container transport into the German hinterland. Austria and Switzerland are also well connected.
Parking space for trucks
Free of charge and fenced in311 parking spaces for trucks and refrigerated vehicles in the Truck Service Centre. With its retractable supply posts for refrigerated vehicles, the Truck Service Centre also scores in terms of environmental protection because the stationary operation of refrigerated vehicles is particularly environmentally friendly when operation can be switched from diesel to electricity via the retractable supply posts.
A public filling station for card holders is located directly at the gates of the Freight Village, and supplies diesel for trucks and cars, as well as AdBlue for trucks. The portfolio also includes a container weighing service pursuant to SOLAS via a reach stacker directly on site. Customs formalities are handled directly at the entrance to the container terminal. The range of services offered by the freight village is rounded off by the import and transit controls for animal and plant products at a central location in the Nordfrost Seaport Terminal.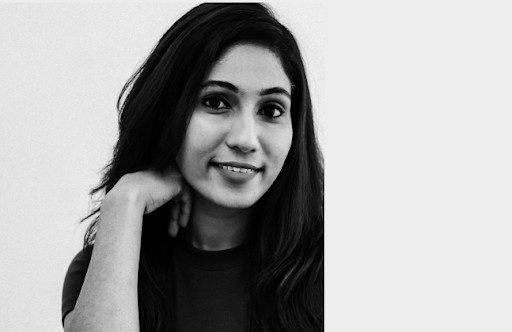 Neelam Choudhary is the India representative of Port of Wilhelmshaven
The views and opinions expressed in this article are those of the author and do not necessarily reflect the views of Indian Transport & Logistics News