Freight trains running at twice the speed from last year: Piyush Goyal 
January 29, 2021: Piyush Goyal, minister of railways, commerce & industry and consumer affairs, food and public distribution, while addressing the FICCI's 'Future of Rail Transport- 3rd edition of Smart Railways Conclave' highlighted railway ministry was able to complete 200 long-pending infrastructure works during this lean period that led to doub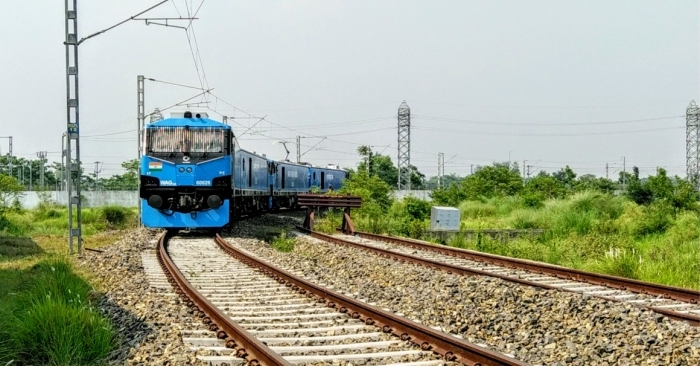 January 29, 2021: Piyush Goyal, minister of railways, commerce & industry and consumer affairs, food and public distribution, while addressing the FICCI's 'Future of Rail Transport- 3rd edition of Smart Railways Conclave' highlighted railway ministry was able to complete 200 long-pending infrastructure works during this lean period that led to doubling the speed of freight trains from where it was a year ago."
Goyal said that today a cargo train from Mumbai reaches Guwahati in approximately two and a half days compared to the earlier timeline of 7 days. "It was the collective effort of Indian Railways along with the industry that led to this successful transition. Freight trains now will be a part of a zero-based timetable," he added.
Goyal informed that the Indian Railways have taken up 40 smart yards for maintenance. The plan is to make them fully mechanized with safety being the topmost priority. Also highlighting electrification as a 'smart thing to do', the Minister mentioned that by eliminating the entire diesel ecosystem, the Indian Railways has witnessed huge cost saving.
The FICCI-CRISIL knowledge paper- Indian Railways 2.0: Re-claiming Pole Position in Freight Transport, was released at the inaugural session of the conclave by the Minister. "This comprehensive document will help navigate the Indian Railways story to keep it in sync with contemporary times and ensure that we have a futuristic vision for the Indian Railways," he said.
Uday Shankar, president FICCI said that when most of the activities were under lockdown, Indian Railways was providing relentless services in freight transportation and was able to deliver highest ever loading continuously in the last four months of 2020.
Shankar further added that the Indian Railways has been pushing the envelope on customer centricity through initiatives like Freight on Priority, redesign of the freight development portal. The same will also be a step forward in enhancing the ease of doing business and encouraging digitisation.
Sandeep Selot, co-chairman, FICCI committee on transport infrastructure and managing director & vice president South Asia & South East Asia - freight business, Wabtec Corporation said that Indian Railways has constantly strived towards enhancing customer experience through meticulous planning and systematic improvements. "Railways decision to partner with the private sector for passenger train operations would encourage induction of modern technology, bring in private investment, enhance the overall service quality, operational efficiency and promote healthy competition. These projects have the potential of bringing in significant investment in the next five years," he said.