FROM MAGAZINE: Focusing more on cross-border ecommerce
Vishal Sharma, CEO India and Indian subcontinent, Schenker India in interaction with Shalini Nair speaks about Bangladesh entity, evolving contract logistics in India and how cross-border ecommerce could enhance business prospects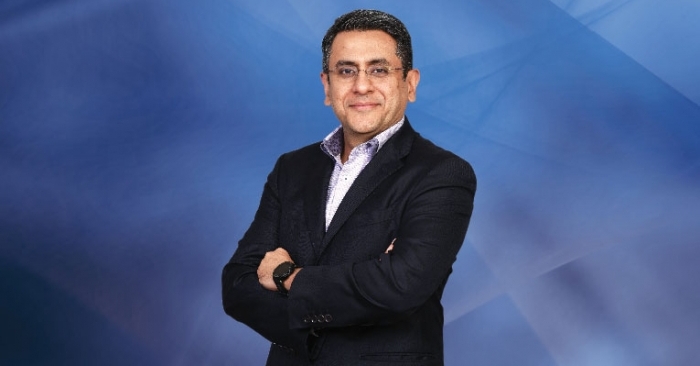 With more than 4 million square feet warehouse facility at 65 sites across India, Schenker India, a wholly-owned subsidiary of DB Schenker is planning to expand its warehousing footprint to 7 million within the next three years. Vishal Sharma, CEO India and Indian subcontinent, Schenker India in interaction with Shalini Nair speaks about Bangladesh entity, evolving contract logistics in India and how cross-border ecommerce could enhance business prospects.
How will the Bangladesh entity help in enhancing your verticals?
Bangladesh is one of the fastest-growing economies and has a true cost advantage. Even the government is very focused on the ease of doing business. The country has made newer investments in the port and is planning to build a new airport.
Moreover, Bangladesh export earnings to India also saw 142 percent growth in the first quarter of the current fiscal year. This makes it imperative for us to enhance investments and create a direct presence in the market. Our new entity in the short- to medium-term will focus on expanding our land business extensively and create an eco-system which allows us to deliver best-in-class supply chains for our customers & verticals within Bangladesh complimented by our extended network globally. Both our Dhaka and Chattagram offices will offer air freight, ocean freight, project cargo, warehousing, land transport, contract logistics, and distribution to customers in the health care and automotive industries, offering solutions both through traditional medium and digital platform.
How is technology becoming a core driver in Schenker's business?
We have an innovation lab in Germany. We do have partnerships with large US companies to understand where we can apply robotics and automation in warehousing. In the last two to three years, our focus on investment has increased on a number of digital platforms. We are using artificial intelligence (AI), especially for our internal processes, predicting market trends, network optimisation, route management, and freight rates where large sets of data are available and accessible. In India, we have launched connect 4.0, which is an SME platform for small shippers who want to book cargo through the ocean or air freight.
Blockchain is still on an evolving stage. If you are creating a blockchain it requires suppliers, customers, government authorities, and different parties who have to come together on a uniform platform, and agree on a set of standards and protocols. It will take a couple of years or so for its complete adoption by the industry.

How are you adding value proposition in contract logistics?
The customers are realising that the logistics landscape in India is pretty complex and even major transformation has taken place post-GST. Earlier, the entire infrastructure for distribution had multiple warehousing at the state level. Now with the road infrastructure improving, your whole concept of moving goods from one place to another is also changing. So companies are realising that they need a specialist who can understand the changing landscape. Thus, our value proposition is that we are constantly following this trend and help customers in designing better supply chain making them more adaptive and resilient. Currently, we are working with a chemical company having 16 research centres. After discussing with us, they have realised that they can expand the production in their factory by taking away the warehouse space and organise warehousing in a more structured manner.
Another model is companies are ready to pay on the basis of their throughput. Our customer base initially had a lot of European multinationals. But since last year, 50 percent of the business is coming from the Indian companies who are redesigning their supply chain.
How do you deal with reverse logistics?
We deal with return logistics, especially in automotive and electronics. We have a platform that allows us to track till the last SKU and even allows our customers to have the same visibility until it is linked back to its original source.
Ecommerce is actually a very small portion of our business as we have been a late entrant. As we expand into ecommerce, we see more opportunities in return logistics.
How does the partnership with Magento underscore your objective of becoming a global provider in e-commerce?
Magento allows small ecommerce businesses to scale up and our idea is to provide them access to worldwide infrastructure and network. Ecommerce in India is already an evolved industry; we have to figure out where we want to play. One of the areas we can make a difference is on the cross-border ecommerce. There are many medium and small international brands, which does not have a presence in India yet. Our goal is to provide an infrastructure by allowing them to reach Indian consumers.

What are your new offerings?
Over the next three years, we will have 7 million square feet of warehousing space and we are already adding about half a million this year.
In contract logistics, we have invested in a new WMS (warehouse management system). In land transport business, we have a new transport management system, which is integrated with our WMS.

This interview was originally published in Indian Transport & Logistics News' July - August 2019 issue.