FM Logistic posts 15% revenue growth for Indian business in 2019-20
June 24, 2020: The global logistics company FM Logistic posted global revenues of euro 1.43 billion for the fiscal year 2019-20 ended on March 31, 2020, up 8.7 percent compared to the previous year (8 percent excluding foreign exchange effects).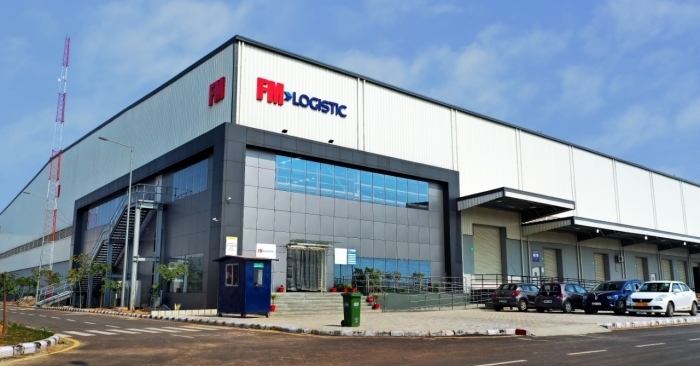 June 24, 2020: The global logistics company FM Logistic posted global revenues of euro 1.43 billion for the fiscal year 2019-20 ended on March 31, 2020, up 8.7 percent compared to the previous year (8 percent excluding foreign exchange effects). Earnings before interest and taxes (EBIT) were up 21 percent.
India
FM Logistic in India posted revenue growth of more than 15 percent during 2019-20, despite the market slowdown in the national economy, with the automotive industry being particularly hard hit by falling consumption. The company owes its Indian success to the two recent contract wins of an e-commerce clothing company and a furniture retailer.
The company will publish its detailed annual report on July 10 when it holds its AGM.
April & May 2020
Jean-Christophe Machet, CEO, FM Logistic said "The Covid-19 pandemic had a limited impact on the financial year ended in March 2020. However, the start to the new fiscal year has been more challenging. In April and May 2020, we saw an overall 9 percent revenue decrease compared with the previous year and a significant increase in operational costs related to anti-Covid-19 prevention measures."
"FM Logistic again achieved a strong performance in 2019-20. The 21 percent EBIT growth confirms the positive impact of our Focus programme. Revenue growth was entirely organic, supported by strong sales execution and the introduction of new services, particularly in the omnichannel and urban logistics areas," said Machet.
"Almost all our sites are operational. Most importantly, we have strengths, namely a sound financial situation, a balanced customer portfolio of food and non-food FMCG companies and retailers, our e-logistics ability, mostly domestic activity and a stable family shareholding structure," he continued.
Indian business
The company strengthened its market positions, especially among food, omnichannel, e-commerce and pharma customers. It also pursued its strategy of developing multi-client facilities (MCFs)in the most important Indian economic zones, where two sites are in operation (Mumbai and Delhi), and another is under construction at Jhajjar, Haryana. These MCFs are furnished with safety and security features and offer cost-efficient quality, storage and handling services.
Two contract wins
The main impetus for this growth has come from e-commerce as a result of two contract wins. A leading e-commerce clothing company in India has contracted FM Logistic to handle around 80,000 orders per day. The second company, a leading furniture retailer, has appointed FM Logistic to handle all its online customer orders for Western India. Another contract signed in 2019-20 with a lighting giant has provided a perfect illustration of the FM Logistic business line integration strategy. Under the terms of this contract, the company has responsibility for the entire logistics chain of this international group, from customs clearance for imported products to industrial and retail customer deliveries.
Since 2016
The presence of FM Logistic in the Indian market began with its 2016 acquisition of a local company. Training initiatives implemented here have contributed to halving the employee attrition and occupational accident rates in 2019-20. The number of women employed in warehouses has doubled.
Sustainability
The group has also ramped up initiatives designed to reduce its environmental footprint. The warehouse now under construction near in Jhajjar (Haryana) is expected to obtain the LEED certification, positioning FM Logistic as a trailblazer in sustainable development. The use of solar panels is expanding here, and electric vehicles will be introduced in 2020/21. Innovation is also powering ahead, with drones already in use for stock inventories. In 2020, FM Logistic India partnered with the United Nations Global Compact Network in India. Through this association with the UNGC, FM Logistic India has reiterated its commitment towards the 10 universally accepted principles of UNGC in the areas of human rights, labour, environment and anti-corruption.
Future of India business
Supply chains today need to be tailored to the need of each and every channel. Omnichannel services are the need of the hour. FM Logistic India has successfully provided plug and play omnichannel services to many customers. Thanks to the logistics service provider's proven and efficient solution designs and processes, robust and agile IT systems that are B2C enabled and a solid track record in the projects roll out, traditional retailers can now not only enter the B2C domain but also sustain themselves in the market. The company has also invested in the digitalization of its various functions, notably WMS (Warehouse Management System) and TMS (Transport Management System) that offer quality service and real-time visibility to customers. The WMS, known as Trariti, is customizable and agile. This WMS has been developed based on the essence of the company's global warehousing best practices and experience and is integrated with their TMS.
FM Logistic
Founded in France in 1967, FM Logistic is a family-owned independent logistics company. It is active in 14 countries across Europe, Asia, and Latin America (Brazil) and has more than 27,500 full-time equivalent employees.
FM Logistic India
FM Logistic in India is a key 3PL player. It has a presence over 90+ locations and manages 5+ million sq ft of warehousing space. FM Logistic India provides warehousing & distribution logistics services for the FMCG, retail, automotive, e-commerce, engineering, telecom, pharma and other sectors. Our 4,000+ Indian employees provide a range of warehousing and distribution services that include earehousing and distribution management, intra-city deliveries and value-added services.