Flipkart invests Rs 1,632 crore into logistics arm EKart
January 4, 2018: Flipkart, in a bid to further boost its delivery and warehousing capabilities, has invested approximately Rs 1,632 crore into its log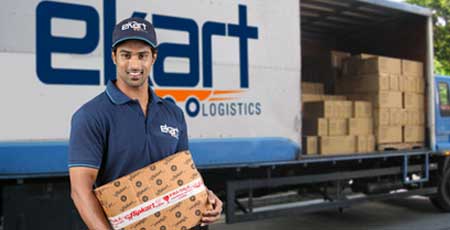 January 4, 2018: Flipkart, in a bid to further boost its delivery and warehousing capabilities, has invested approximately Rs 1,632 crore into its logistics arm Ekart. As per its regulatory filings with the Ministry of Corporate Affairs, the online retailer infused the amount in three tranches across October and November.

EKart is operated by Instakart Services Pvt. Ltd. In November, Flipkart raised the bulk of this sum in two tranches, amounting to Rs 1,309.20 crore ($206.20 million), while the remaining Rs 327.41 crore ($ 51.56 million) was raised in October, the filings revealed.
EKart reportedly raised this sum by allocating equity shares at Rs 62.51 apiece to its Singapore-based group firm Klick2Shop Logistics International Pvt. Ltd. The last time eKart received funds was in September 2017, when Flipkart infused $147 million into the unit.
Industry experts believe Flipkart will continue to pump in large amounts into its logistics arm going forward.