First container makes entry into Bharat Mumbai Container Terminals
January 29, 2018: Bharat Mumbai Container Terminals has received its first container arriving by road during a gate opening ceremony officiated by Mr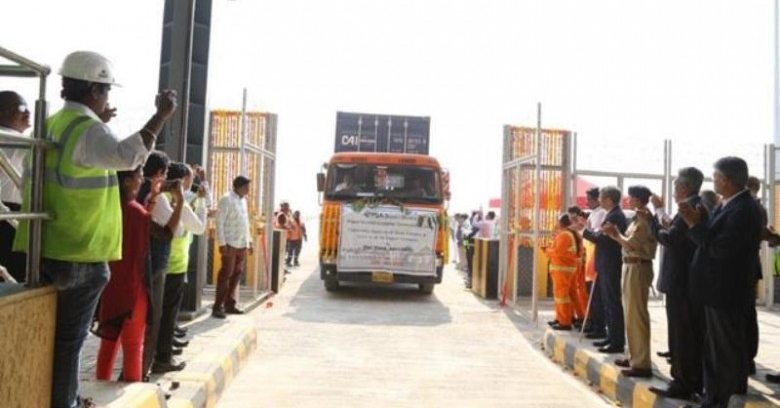 January 29, 2018: Bharat Mumbai Container Terminals has received its first container arriving by road during a gate opening ceremony officiated by Vivek Johri (IRS), Chief Commissioner Customs, Jawaharlal Nehru Customs House.

The container will be loaded on CMA-CGM's vessel-Centaurus, which will arrive at BMCT on 2nd February 2018. With 8 in-gates and 8 out-gates, paperless transactions, weighbridge and radiation detection facilities, BMCT's Phase 1 gate complex brings new levels of sophistication and efficiency to the Nhava Sheva area.
The first containers arriving by road will be followed by containers arriving by rail and barge. BMCT currently has 165 employees. Many jobs have also been created at BMCT's operating contractors and more will be created as the company's business grows, particularly when Phase 2 construction begins. BMCT's Container Equipment Specialist (CES) trainees, who have undergone intensive training at PSA's other ports in India, have returned to Mumbai for the start of BMCT's operations.
BMCT CEO Suresh Amirapu, said, "We have received immense help from Customs and many other agencies to get to this point. We are honoured to welcome the first container together with Customs before our first vessel call later this week. These are exciting times ahead for the trade as BMCT introduces game-changing capacity and facilities into the market."