FIEO to participate in 5th China South Asia Exposition and China South Asia Business Forum
June 8, 2018: The India-China bilateral trade rose by 18.63 percent to $84.44 billion last year. A rare novelty of the bilateral trade, otherwise dominated by Chinese exports, was about 40 percent increase of Indian exports to China in 2017 totalling to $16.34 billion. India has thus seen a major breakthrough in its exports to China in the recent p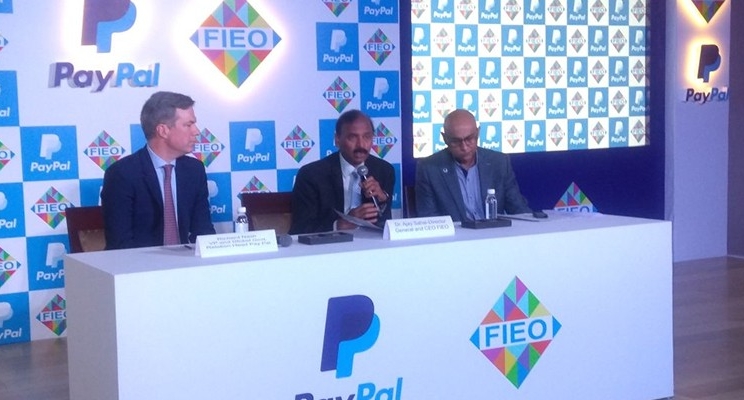 June 8, 2018: The India-China bilateral trade rose by 18.63 percent to $84.44 billion last year. A rare novelty of the bilateral trade, otherwise dominated by Chinese exports, was about 40 percent increase of Indian exports to China in 2017 totalling to $16.34 billion. India has thus seen a major breakthrough in its exports to China in the recent past.
China, closer to home, therefore, has proved to be one of the major destinations for Indian exports under the current global trade scenario and an obvious immediate alternate to India's traditional markets USA and Europe.

With an objective to further enhance trade and also encourage small and medium enterprises to establish trade linkages with China, FIEO is participating in the 5th China South Asia Exposition, coinciding with the 25th China Import Export Fair to be held from June 14 to 20, 2018, comprising of both B2B and B2C at the Kunming Dianchi International Convention and Exhibition Centre. The China-South Asia Expo will be a good opportunity for Indian businesses and industry associations, to showcase their products not only to Chinese buyers but also to more than 80 countries who will participate in the event.

"The huge increase in participation over the last 8 years, itself shows the popularity of the event and importance of China as a growing market" said Ganesh Kumar Gupta, president, FIEO. Considering the proximity and the logistics convenience, FIEO chief foresees huge potential for exports in the near future and therefore the Federation has beefed up participation in this event for 2018.

FIEO president will lead a pan India delegation of exhibitors and will deliver an address at the China South Asia Business Forum. Ajay Sahai, director general and CEO, FIEO will also address the China South Asia Business Forum. The theme of the Business forum is "Interconnection, Sharing and Win-Win Cooperation".