FIEO lauds spike in India's export growth in November
December 18, 2017: Responding to the Trade Data for the month of November, 2017, showing a sharp increase of 31 percent, Ganesh Kumar Gupta, president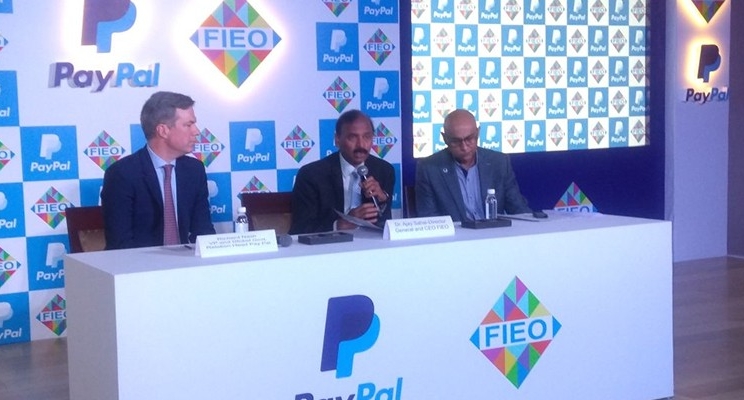 December 18, 2017: Responding to the Trade Data for the month of November, 2017, showing a sharp increase of 31 percent, Ganesh Kumar Gupta, president, FIEO said that the global demand has surprised with its strength. The positive growth in exports in November, 2017 have been witnessed by China, South Korea, Taiwan, Singapore, etc. reflecting recovery in global demand, though India has emerged as a top performer. 24 out of 30 major product groups were in positive territory including engineering goods, petroleum, gems and jewellery, organic & inorganic chemicals, drugs & pharmaceuticals, marine exports, plantations, cotton yarns, fabrics & made-ups and plastics & linoleum. However, the major growth contributors were engineering, petroleum, gems & jewellery, organic & inorganic chemicals, marine and pharma.

President, FIEO hoped that the support given to the labour intensive sectors in the mid-term review and the package announced for the leather sector will boost job creation in these sectors besides additional exports. He exuded confidence that the problems in GST refund would also be mitigated in the days to come to ease out liquidity for exporters.
However, the declining trend in sectors such as fruits & vegetables, RMG of all textiles, jute manufacturing including floor covering and carpet needs to be analysed to address them as these sectors are highly employment intrinsic.
FIEO president said that the issue of embedded taxes on exports, GST on sea and air freight for exports, seamless timely refund should be the priority of the government besides managing high volatility in exchange rate. He also opined that the government should also gradually extend the MEIS to other sectors of exports since they are also facing numerous challenges in exports.
Gupta admitted that there are signs of green shoots for next year but there are still head winds including uncertainties, protectionism and volatility in currencies.