Excess inventory marketplace preps up to ride the B2B e-commerce wave in FY2019-20: Excess2Sell.com
April 8, 2019: Over the last one decade, while e-tailing in India grew rapidly to become a $525 billion industry, its supplemental B2B e-commerce market failed to realize its full potential.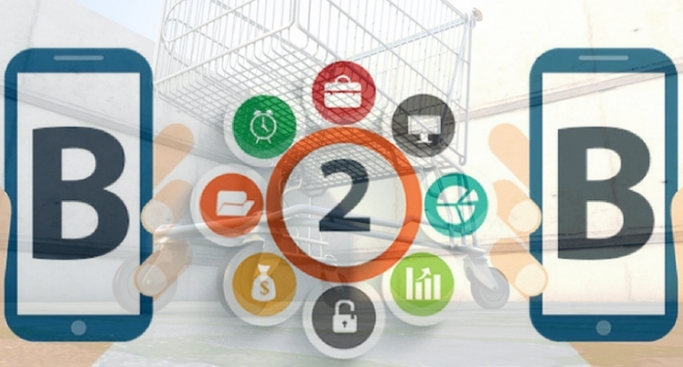 April 8, 2019: Over the last one decade, while e-tailing in India grew rapidly to become a $525 billion industry, its supplemental B2B e-commerce market failed to realize its full potential. Many B2B companies have begun building their own platforms to tap into this relatively less explored market that is expected to reach to $700 billion by 2020.
Within the B2B e-commerce space is a niche and much required solution to the unsold inventory issues faced by the 50 million strong B2B businesses that supply goods to the 14 million retailer base in the country. Excess2Sell.com - India's largest pure B2B online marketplace for ageing assets offers a solution to this perennial issue while bringing the large unorganised segment under the organised B2B e-commerce space. With a registered partners base of over 21,000 pure B2B players, the company has a lead in the sector that connects close to 2,00,000 businesses through its online and app channels.
"The B2B e-commerce marketplace is a bull that is yet to be unleashed. We entered the B2B online excess inventory space in the year 2016 realising its need and potential. Within the first year of operations excess2sell mobilized over $2.3 million worth of excess inventory through the online platform. Since then the transactions have grown roughly 400 per cent annually and the introduction of the mobile app earlier this year is expected to complement the growth. Our aim is to become the single largest solutions based online marketplace that offers a simple and seamless interface to the Indian wholesaler, whose biggest challenge is liquidating the ageing stock," says Rajan Sharma, founder and chief executive officer, Excess2Sell.com.
Excess2Sell.com has grown at 60 per cent CAGR since its inception in 2016 and has mobilized over $12.3 million worth of excess inventory till date. The bulk of transactions on the company's online portal are generated by goods falling under telecom & mobility, computers and, electronic & appliances. However the company also helps liquidate other products that include lifestyle and accessories, footwear and apparels, home furnishings and edible & non-perishable items, among others.
"As per a market report, approximately 1.2 million transactions take place daily in the e-tailing marketplace with electronics contributing for its biggest share at 47 per cent. This is followed by apparels at 31 per cent, home and furnishings at 8 per cent, books at 7, baby products at 2 and the rest contributing for the remaining 7 per cent. This gives a huge opportunity for excess2sell to be the platform to churn the unsold, excess inventory in this ecosystem. Our focus currently is on IT, Electronics, Telecom, and Mobility and over the last one year our online platform has helped liquidate close to 4 lakh products in these segments. This is where we see big growth and anticipate the B2B landscape to change drastically in the years to come. The encouraging signs for us is the rate at which excess2sell has been receiving new partner registrations which has been steady growing over 100 per cent YoY. We receive approximately 70 to 80 new partner registrations per day, many of which are located in the tier 2 cities," adds Sharma.
With 100 per cent FDI allowed, global companies have begun to take interest in the Indian B2B e-commerce space which is expected to truly open up the B2B market and realise its full potential. Also the introduction of GST has allowed an Indian entity like excess2sell to unify and further simplify the information asymmetry in inventory to its advantage.
"B2B players are often stuck with unsold inventories which with time begin to depreciate. The current ecosystem for such ageing stocks is skewed as it does not allow the seller to openly disclose the reason for discounting stocks to its existing buyer base. Overcoming this limitation, excess2sell offers a confidential, anonymous and neutral platform for both buyers and sellers in the B2B space. The overstock ageing inventory segment is a huge opportunity as most B2B business verticals in India are still unorganised and we have the first mover's advantage which we intend to fully capitalize on," concludes Sharma.