Essar Ports completes over Rs 2,800 crore investment in Salaya & Vizag terminals
January 8, 2018: Essar Ports Limited (EPL) has said that its investment of over Rs 2,800 crore in its Salaya and Vizag terminal projects has the poten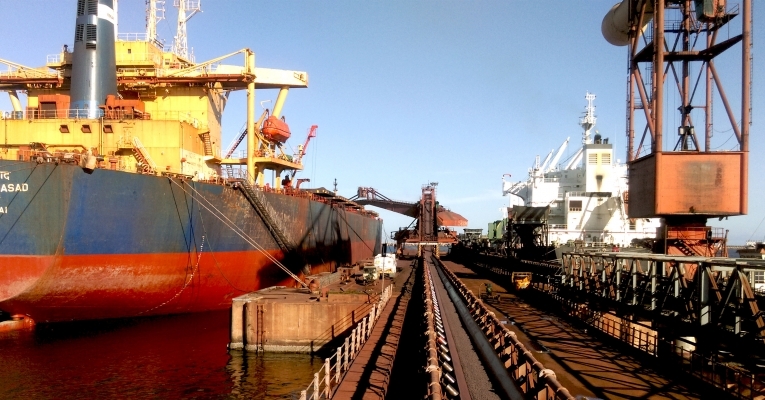 January 8, 2018: Essar Ports Limited (EPL) has said that its investment of over Rs 2,800 crore in its Salaya and Vizag terminal projects has the potential to increase the company's revenues by 30 percent in FY2018-19 on the back of third-party cargo growth.

Rajiv Agarwal, CEO, EPL, said, "The two fully integrated and automated facilities at Salaya and Vizag further the goal of port-led development set by the Government of India and Prime Minister Narendra Modi. It is also a manifestation of Essar's vision of building world-class core sector assets of national importance."
Essar Bulk Terminal Salaya Limited (EBTSL)
EBTSL recently commenced commercial operations at its 20 million tonne dry bulk terminal at Salaya with the berthing of its first vessel. The facility, the first deep-draft terminal in the Saurashtra region, has been designed to berth capesize vessels with a vessel turnaround time of less than two days, thus offering a competitive advantage to the local industry.
The Salaya terminal, which has been built at a cost of Rs 2,000 crore, is expected to emerge as the most preferred deep draft port destination for shipment of dry bulk cargo in the Saurashtra region. It is capable of berthing vessels of up to 100,000 tonnes DWT, while handling commodities like coal, bauxite, limestone and fertilisers, including both export & import cargoes.
The port's infrastructure is best in class and compliant with global safety standards. It is equipped with two screw type ship unloaders, each of 2,500 TPH (tonnes per hour) capacity; one 1,500 TPH ship loader; a 20 kilometre covered conveyor system of 5,000 TPH capacity; dust suppression and extraction systems, and a series of stacker cum reclaimers. The stockyard is integrated with nearby power plants that have a cumulative capacity of 1,710 MW capacity, with the conveyor system ensuring environment-friendly movement of coal. The conveyor is a complex 20 kilometre network spread across both land and sea and enables cargo loading and unloading on the same jetty.
Capt Deepak Sachdeva, CEO, EBTSL, said, "The business potential of this asset is tremendous since this is the first deep draft terminal in the region. Quick turnaround and our ability to handle vessels up to 100,000 DWT will give a significant competitive edge to our customers."
Essar Vizag Terminal Limited (EVTL)
On the east coast of India, EPL's Essar Vizag Terminal Limited (EVTL) is executing a Rs 830-crore expansion project aimed at upgrading the iron ore handling capacity of the Vizag Terminal (Outer Harbour) from 12.5 MTPA to 24 MTPA. EVTL recently commissioned an 8,000 TPH (tonnes per hour) Ship Loader, which has increased its cargo handling rate from 70,000 TPD (tonnes per day) currently to 120,000 TPD, and is expected to significantly increase revenues. The increased cargo handling will also translate to shorter turnaround times and competitive freight costs for exporters on the east coast.
Following the commissioning of the expansion project, the facility will also be able to berth vessels up to 200,000 DWT, with a depth of 18 metres, on the outer harbour of Vizag Port.
CH Satyanand, CEO, EVTL, said, "We are happy to have installed and commissioned the ship loader within expected timelines. With a significantly enhanced cargo handling rate, we are now able to cater to the needs of exporters in this region, thus creating new revenue streams for the Company."
Essar Vizag Terminals Limited (EVTL) took over the Vizag Port expansion project in May 2015 on a Design-Build-Finance-Operate-Transfer (DBFOT) basis for a period of 30 years. Since then, the company has ramped up the iron ore loading capacity of the terminal from 25,000 TPD (tonnes per day) to 70,000 TPD.
Picture Caption: Essar Ports- Vizag Terminal at Visakhapatnam