Emirates SkyCargo posts strong growth in 2017
January 10, 2018: Emirates SkyCargo, the freight division of Emirates, has reported a year of strong growth in 2017.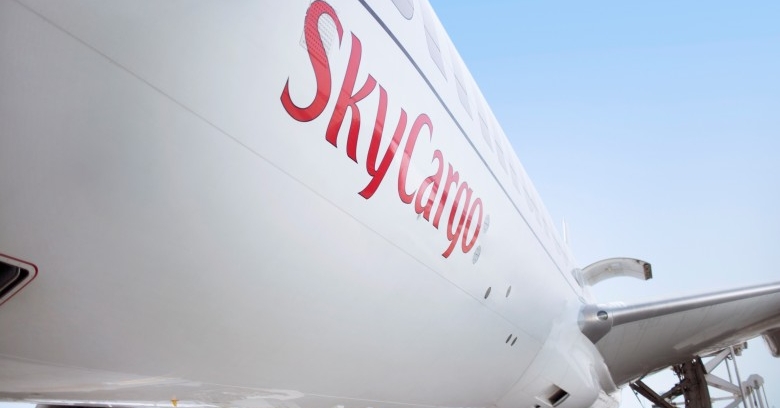 January 10, 2018: Emirates SkyCargo, the freight division of Emirates, has reported a year of strong growth in 2017. The air cargo carrier said that it introduced specialised customer focused air transportation solutions across a number of industry verticals and invested in infrastructure.

Between January and December 2017, Emirates SkyCargo's hubs at Dubai International Airport (DXB) and Dubai World Central (DWC) saw a combined cargo throughput of over 2.5 million tonnes.
In response to increasing demand from its customers, Emirates SkyCargo introduced a range of air transport solutions specific to industry verticals including Emirates Pharma, Emirates Wheels and Emirates Fresh.
Emirates Pharma, developed for the secure transportation of temperature sensitive pharmaceuticals from origin to destination was well received by pharma customers worldwide, the freight operator said in a press release. Volumes of pharmaceutical cargo travelling through Emirates SkyCargo have grown by 38 percent since launch. Emirates SkyCargo also worked with DuPont on developing a new thermal cover called White Cover Xtreme, offering enhanced protection for cargo in hot, cold and wet weather conditions. Emirates SkyCargo operates world class EU GDP certified facilities at its hub in Dubai to ensure secure transportation of life saving medicines and treatment.
Emirates Fresh has helped producers around the world transport fruits, vegetables, flowers and other perishables including fresh fish and meat. In 2017 Emirates SkyCargo transported over 285,000 tonnes of perishables across its network.
With the introduction of Emirates Wheels, it has been transporting close to 150 cars a month. In addition to individual customers, the air cargo carrier has worked with major car manufacturers and distributors to transport premium and luxury cars.
In May 2017, Emirates SkyCargo entered into a first of its kind strategic operational partnership with Cargolux. The two carriers started working together on a number of operational areas including block space and interline, aircraft charter and hub connectivity. In October Emirates SkyCargo and Cargolux announced a code share agreement for cargo. Emirates SkyCargo has had one Cargolux Boeing 747 freighter aircraft chartered full time since June 2017.
In the UAE, Emirates SkyCargo signed an MoU with Mohammed Bin Rashid Space Centre to become the space science centre's preferred partner. In the e-commerce segment, the air cargo carrier entered into an understanding with Dubai CommerCity to develop new solutions for the global e-commerce industry and to strengthen Dubai's position as a global hub for e-commerce.
In addition to offering belly hold cargo capacity on its fleet of 254 wide body passenger aircraft, Emirates SkyCargo also offers freighter capacity on its fleet of 13 Boeing 777-Fs and one Boeing 747-400ERF. In 2017, Emirates SkyCargo's fleet of freighters transported cargo to more than 140 destinations including scheduled and charter operations.