E-commerce, the Road Ahead for Logistics Industry
The world has entered the digital age and everything around humans is getting online. The days are long gone for reaching the brick-and-mortar stores for every need in life, right from daily groceries to jewellery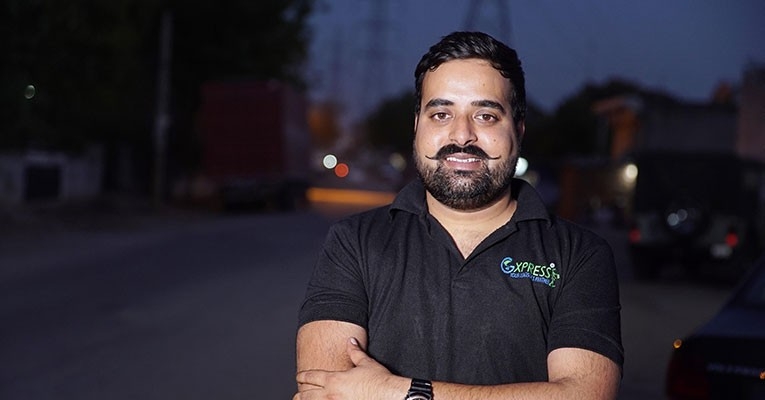 The world has entered the digital age and everything around humans is getting online. The days are long gone for reaching the brick-and-mortar stores for every need in life, right from daily groceries to jewellery, writes Praveen Vashishta CEO, Gxpress.
The technological advancements and advent of the internet have changed the course of history, and today, everything a person needs in his life is available online. E-commerce platform has been growing exponentially since its inception, especially in last one decade. But the industry that has become the giant has logistics as its backbone. As defined by the business experts globally, logistics maintain the back-end supply chain management, which is extremely crucial for every business in the world.
Logistics as the backbone to a physical distribution network of e-commerce
Till last century, for a layman, logistics was simply a transport company or some truck company working for the transportation of goods from one place to another. Now things have changed since multinational players have entered the Indian market and it has started evolving into an organised structure. Today, logistics include the complete management of obtaining, storing, and shipping the resources to their end destinations. Logistics industry incorporates the network of manufacturers, suppliers, distributors, and online portals when it comes to e-commerce.
Indian economy is expected to accelerate at 7.3 percent in the next fiscal year with speculations to rise as the third largest economy by 2030. Currently, the Indian logistics sector is growing at a CAGR of 10.5 percent and expected to reach $215 billion by 2020. Whereas the e-commerce is rocketing at an even higher pace and expected to reach $200 billion by 2026 as per a report from IBEF. To add further, the logistics industry has generated employment for over 22 million people in India and rising as a sunshine industry with tremendous growth prospect in the near future. The mutually benefitting industries are showing a great prospect in building the nation's economy as the world's 2nd largest economy in the coming decade.
Technology: the bond between e-commerce and logistics
With newer technologies coming into the world, businesses are advancing faster than ever. Tracking facility has become the new high point in the logistics industry. Companies are using GPS technology for Live Tracking of the parcels and providing the same facilities to their customers for smooth and reliable servicing. Tracking facility coupled with the WMS (Warehouse Management Systems) keeps a real-time record of resources in the logistics services right from the point of dispatch to the point of delivery. The tech-savvy companies are recording business statistics and using the same for the growth of their organisations. Automation, advance tech, light packing, removal of repetitive tasks are going to take logistics to a new level in near future.
As e-commerce is different from the traditional export system, it has altogether different requirements. Timely delivery is essential in the e-commerce industry which is also called 'minimum transit time' or 'pick delivery'. Another objective of logistics is to keep parcels safe as well. Thus, warehouses should have the equipment that is safer.
E-commerce hubs Like Amazon have their hubs in every state which is a self-fulfillment warehouse for both B2B and B2C models. The company also came up with Amazon fulfillment – which is basically procuring the product from the manufacturer and keeping in their warehouse system. For these services, they include the delivery amount in the selling price and offer privileged services like one-day delivery or two-day delivery. Such e-commerce giants have their own warehouses with a centralised distribution system. This saves time, cost and failure charges (failure delivery, failure rejections, remittances, and others). With their own logistics, these companies also succeeded in reducing the COD failures. Furthermore, 3PL – Third Party Logistics is a model for companies who don't have any setup at any particular location but they are required to provide services. These companies enter into a third-party logistics agreement and provide logistics facilities as per the requirements. In such a scenario, customers also get added benefits of both.
The other part of the story is different from the first half. Since blockchain has also entered the market as a new technology in logistics; a supplier using blockchain support can get into the network of all online portals, logistics players and e-commerce players with just one API integration. This further helps in the smooth functioning of the business. The blockchain is a distribution technology that can record transactions between the partners. It also enables sharing of the database between multiple partners including sellers, logistics partners, online portals and all.
E-commerce will get more popular with increasing mobile apps and service. As per IAMAI (Internet and Mobile Association of India), the number of internet users will cross 500 million marks by June 2018, which further clears the view that e-commerce is going to propel in the near future. Today, from grocery to food and plumbers, everything is online and with logistics gaining advanced technology, e-commerce will soon evolve into the largest industry vertical.
Logistics rocketing the e-commerce growth: the new avenues
Logistics offer three different transaction/transportation models viz. International, Intercity, and Intracity (Hyperlocal). The newly emerged hyperlocal logistics companies offer an array of services from food delivery to taxi services (Swiggy, Foodpanda, Uber, Ola, Dunzo, etc.). The needs of modern customers are going to change with time. On a wider perspective, earlier people focused on the international market more. A seller based in India only thought of buying from abroad and import was less. With e-commerce giants like amazon.com and Alibaba, anyone can place orders in India and get the international products. In fact, e-commerce companies are setting separate logistics departments for such purposes or getting into 3PL agreements.
E-commerce must address all the requirements of the customers and logistics can be the support system of this industry. Without logistics, there would be no e-commerce.
The writer is the CEO of Gxpress Solutions- a full service Global Logistics organisation that offers customised solutions for international shippers. Vashishta has long experience in the international e-commerce, package/freight delivery industry.