E-commerce leapfrogs amid crisis
Pandemic has caused an exceptional boom in online retail. Digitalisation has provided opportunities for several companies to sell products across the globe, resulting in an increase in cross-border trade over the past few years. Additionally, Covid-19 pushed customers to shop online at an unprecedented rate.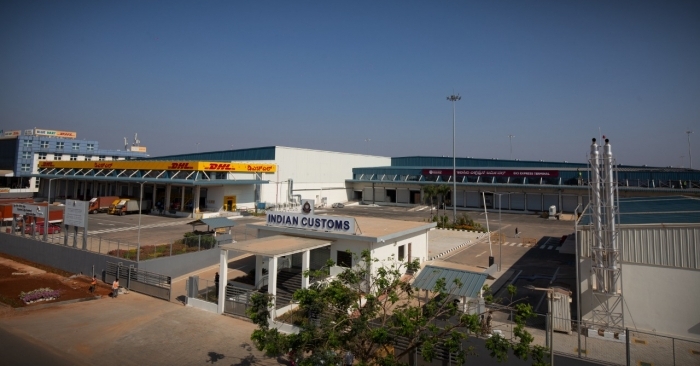 Pandemic has caused an exceptional boom in online retail. Digitalisation has provided opportunities for several companies to sell products across the globe, resulting in an increase in cross-border trade over the past few years. Additionally, Covid-19 pushed customers to shop online at an unprecedented rate. Logistics being a tailgating industry has become a default gainer due to this trend.
The launch of JD Mart, a B2B e-commerce platform by the hyperlocal search engine JustDial, is just an example of an e-commerce boom in India. The Mumbai-headquartered company made a soft entry into the e-commerce space in May 2015 through tie-ups with restaurants, grocers, pharmacies and electronic stores for home delivery. Meanwhile, digitalisation has provided opportunities for several companies to sell products across the globe, resulting in an increase in cross-border trade over the past few years. Besides, Covid-19 pushed customers to shop online at an unprecedented rate.
On the other hand, the evolving demand for e-commerce is set to benefit air cargo and will create new digital business models. During the pandemic, air cargo volumes have witnessed a faster recovery, compared to passenger traffic. The faster recovery in cargo volumes is largely due to the transport of essential supplies, especially in the pharmaceutical, medical equipment and agricultural sectors besides the e-commerce business.
Bangalore International Airport (BIAL) has recently opened India's first dedicated Express Cargo Terminal with a space of 200,000 square feet to increase overall cargo capacity at Kempegowda International Airport (BLR), Bengaluru. The new facility will enable to process 150,000 metric tonnes (MT) annually, taking the annual cargo capacity to 720,000 MT, from the existing 570,000 MT.
"The express courier market for business-to-consumer and business-to-business is expected to increase tremendously during the next decade. BIAL plans to use its Express Cargo Terminal to facilitate ease of doing business and reduce transaction time cost for the shipper/consignee by providing a dedicated handling facility for express courier shipments, thereby offering additional benefits to customers in Bengaluru Metropolitan Region. With this, we aim to position BLR Airport as an e-commerce hub and expects e-retail shares of both domestic air cargo and the airport to rise to 50 percent," states Satyaki Raghunath, chief strategy and development officer, BIAL.
The majority of Skyways Group business consists of air freight. Higher freight rates had an impact on certain low-cost products being forced to move to ocean freight over the last 10 months. Still, the company managed to keep its volumes at 75-80 percent pre-Covid levels and is looking forward to going to 100 percent by April 2021 as capacities are beginning to improve.

Talking about the launch of sKart and collaboration with SpiceJet, Yashpal Sharma, managing director, Skyways Group, says, "SpiceJet has a great mid-mile network in India and even overseas. sKart has a strong first and last-mile capability. The synergy of both will bring huge value to customers. A customer can choose to work with either SpiceJet or sKart and the backend will be handled jointly by both players. The IT teams have integrated both IT systems to provide a seamless flow of information."
Pandemic has caused an unprecedented boom in online retail. Logistics being a tailgating industry has become a default gainer due to this trend. In January, Ecom Express has invested $11 million in Bangladesh's largest third-party e-commerce logistics firm, Paperfly, marking its maiden venture outside India.
K. Satyanarayana, co-founder and director, Ecom Express, notes, "After having covered the length and breadth of the country reaching over 1.2 billion people daily, we are looking at expanding into neighbouring countries. Paperfly is a natural extension of what we have been doing and the Bangladesh market draws a parallel with India in terms of growth and demography. There are more than 90 million internet users in Bangladesh and the e-commerce sector is booming. Moreover, in this region, the per-capita disposable income is also on the rise."
With the recent expansion of hubs in Nagpur, Bengaluru, Kolkata, Patna, Delhi, Ambala and Chennai, Spoton Logistics will significantly ramp up several hubs in its network. The company has enhanced its technology platform with a state-of-the-art Warehouse Management System (WMS) which helps optimise operations in the logistics hubs and has proven to reduce shortage creation, accuracy in inventory tracking, enhanced space utilisation, improvement in productivity, visibility of pieces (shortage/ access), among others.
"We have witnessed growing e-commerce volumes across the country owing to Covid-19 in the year 2020. Although at the beginning of the pandemic, there was a dent in terms of revenue as only essentials were allowed. The e-commerce logistics picked up significantly with tier II and beyond cities also contributing significantly to the e-commerce demand in India," Uday Sharma, COO, Spoton comments.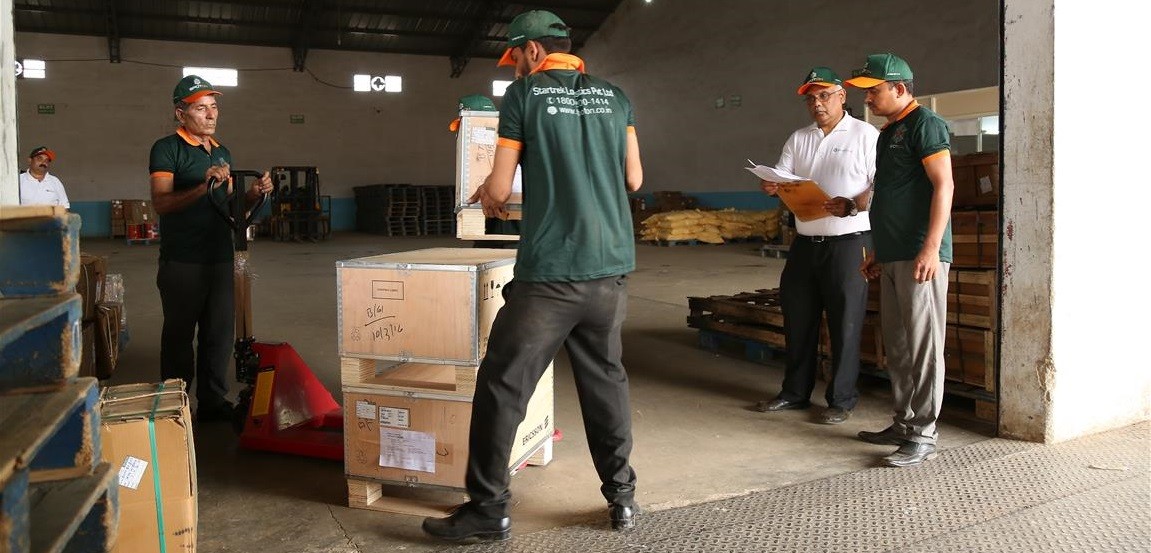 LetsTransport posted revenue from its operations nearly doubled to Rs 175.3 crore in the financial year ended March 31, 2020, from Rs 91 crore in the previous year. The company has onboarded more than 35,000 truckers in FY20 as compared to 15,000 last year and plans to increase its total fleet size to one lakh by the end of this financial year. It is preparing to launch an EV fleet by the mid of this year.
Pushkar Singh, CEO and co-founder, LetsTransport, observes, "Tapping on the increased demand, we are planning to elevate our pan India presence and are looking forward to investing heavily in technology enhancement, diversification in electric vehicles. We are constantly upgrading ourselves with new technologies like EVs and the implementation of tech-enabled modules for the onboarding of truckers without any human interference. Our vision is to eliminate all the human hurdles in logistics. That said, we have a few expansion plans in the pipeline that we are expecting to roll out very soon."
For an e-commerce logistics provider, digital transformation means a lot more than delivering only operational efficiencies. By being futuristic in this transformation process, tech-enabled logistics service providers understand the value and opportunities that lie ahead, especially in understanding and exceeding customer expectations, which is the competitive advantage today. This not only results in operational benefits but also increases the business opportunities for e-tailers.
Spoton Logistics ramped up the increasing demand through its easy-to-use customer self-service portal where customers can place and track their orders seamlessly; reducing the overall cycle time drastically. "This all-in-one customer service web solution provides a single-window solution right from booking until proof of delivery (PoD) is acknowledged. To ensure a seamless experience, Spoton also spruced up the entire process through advancement in technology by providing cloud-hosted infrastructure to provide real-time automated alerts. Besides, our AI-based video analytics and the usage of digital technology have helped us collect data at every checkpoint and provide end-to-end real-time visibility to all stakeholders. The use of this solution in supply chain management has helped evoke transparency throughout the process to prevent theft, pilferage, damage, etc. thereby minimising the risk of disruption at any point in the supply chain," Sharma of Spoton notes.

Modernisation and automation are almost into every industry now and logistics is no new to it. LetsTransport is working on optimising its technology and has implemented full-stack-based tech solutions to solve the problem of intra-state deliveries for enterprises. The route optimisation tool is developed considering – time traffic, order vehicle constraints, geocoding, historical data inspection, rider preference, dynamic route planning and analytics, and report management.
The current pandemic has led to an uptick in e-commerce adoption and receptiveness from customers to digital shopping has provided further impetus to e-tailers. It is thus important for e-tailers to pay due diligence and invest in the right technology tools and work with reliable technology partners that enable them to provide a seamless customer experience. NebulARC's virtual assistant - UBICUO allows enterprises to keep a check on inventory, product perishability, supply trends, demand-supply ratio etc. It is a cost-effective solution that manages warehouse operations and follows up dispatched and stock in hand to inform the production requirements for smarter business decisions.
Alok Sharma, CEO and co-founder, NebulARC, says, "The tailor-made solution BEO Dispatcher by NebulARC has been designed for solving the new complexities of warehousing, delivery, and customer experience, in the wake of the pandemic. It provides intelligent alerts and actionable insights to the customers in case the orders are delayed. The solution has helped e-tailers and shippers to deftly manage inventories in peak times and at the same time, providing real-time visibility to end customers, thereby streamlining deliveries in the most effective manner.
To handle millions of shipments each day, Ecom Express has automated solutions at every stage of the supply value chain. "Sorting machines deployed in our processing centres, especially the largest package sorter in the country deployed in our Bilaspur, Haryana facility can sort over 24,000 packages per hour. Similarly, data science enables us efficient network planning for line hauls and milk runs. Cloud tech also helps us scale when the need arises. We constantly work towards enhancing our in-house digital capabilities to make our logistics system smart, efficient and responsive and stay on top of our game when it comes to e-commerce logistics," Satyanarayana observes.
In the initial days of lockdown, at BLR Airport on average 100 to 200 MT were cleared each day. Before Covid-19, 60 percent of the cargo at BLR Airport was transported by passenger aircraft through belly capacity, while 40 percent by freighters. Things improved when the Indian government allowed conversions of the passenger to cargo aircraft and charter flights to move cargo. Positive signs of demand resurfaced as cargo volumes showed a week-on-week growth from June 2020. Thus, BIAL reached 100 percent of the previous year's tonnage for four consecutive months on a y-o-y basis, from September to December 2020.
Raghunath states, "To make BLR Airport a flourishing cargo hub, BIAL is set to introduce the Air Cargo Community System (ACS) that will make the air logistics process paperless and further streamlined. This digital platform will enable seamless collaboration between all stakeholders in the supply chain to deliver superior and efficient cargo operations at BLR Airport."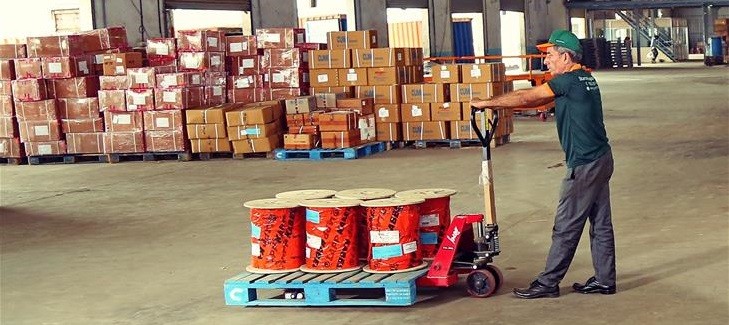 The gig economy is a trending concept taking centre stage in the logistics and technology sectors. Speaking about optimising business using these talents and expertise, Skyways' Sharma mentions, "This is a welcome situation where best of minds, talents and ideas are involved in modernising the industry, till now considered to be a core blue-collared industry. A lot of new business processes are taking roots and will begin to show results soon. There was a time when the logistics industry was known for having more veterans leading or heading big-ticket companies. Now the paradigm has shifted with leaders in the 30-40 age bracket and some even in their 20s."
Agreeing with Sharma, Singh says, "The gig economy can help you maintain two pre-requisites for a successful supply chain: scalability and flexibility. We have always kept technology as our forte and have worked around it. With the gig economy taking the centre stage, we will be deploying more gig workers that will help us speed up our work process and technology working along with it, it will act as a boom to the entire sector."
While it is economical to transport cargo, the cost of operation is also increasing to fulfil express deliveries every day across several destinations. Commenting on managing these factors without affecting the business, Satyanarayana states, "We have an asset-light model which enables us to focus on our core competencies and helps us grow faster and get long-term sustainability. In terms of external factors at play, we try to optimise the freight not only by aggregating shipments from point A to point B but also assuring efficiency through our hub-and-spoke distribution model.
Furthermore, data science intelligence applied in the areas of vehicle routing, network planning, and predictive demand including machine learning led processes in these areas have made us more agile and dynamic while keeping the cost structures efficient."
Spoton Logistics is operating from more than 35+ hubs and is currently enabling the delivery of more than 20,000 consignment notes each day which include a huge number of e-commerce shipments.
Spoton's Sharma, says, "The increase in diesel prices has impacted the overall cost of operations. We also continuously engage to invest in significant process and technological advancements to increase our operational efficiency. It has always been our endeavour to absorb part of the increasing costs for improved efficiency, and our annual uprate exercise ensures that we reach out to our customers to manage these effectively."
The Confederation of All India Traders (CAIT), which represents 8 crore traders and 40,000 trade associations, launched the e-commerce portal Bharatemarket last year and to get more small traders to sell online through smartphones it aims to launch a mobile app soon.
Satyanarayana explains, "The growth of e-commerce is directly propositional to the degree of internet penetration and smartphone users in the country. Thereby, we can say that whichever area of the country has smartphone users, there is an e-commerce demand. But to be precise, various factors determine demand from a particular geography. For instance, last year during the festive seasons, we saw growth in apparels and accessories, driven primarily from major cities such as Bangalore, Chennai, Kolkata, Ahmedabad and Mumbai. Whereas in the case of electronics (mobile tablets and accessories), high volumes were driven out of small towns such as Arrah and Narkatiyagunj (Bihar), Raigarh and Sarangarh (Chattisgarh) and Dhaka near Dumka district of Jharkhand. So, there are multiple pockets in India where demand is greater for a particular product than others. Demands from Tier 3 and 4 towns seem to be growing much faster. With this trend, soon proportion of orders from smaller towns will be on par with those from the metro cities."
As more of direct to customer sales grow and suppliers wanting to sell directly and not through large market places more power will be added to the supplier and the end consumer through effective e-commerce logistics solution providers. Technology and digital platforms will remain the most critical element in the evolution of new e-commerce LSPs.
Covid-19 forced the entire world to make a quick shift from offline to online, with a reliance on the logistics sector for human-to-human connectivity. Moving forward, several trends will drive this growth and all will involve the adoption of technology. Be it tactical and operational decision making, routing, fleet optimisation, data analysis, or strategic planning, technology will be all-pervasive.

This article was originally published in Indian Transport & Logistics News' March- April 2021 issue.