Zomato Q1 loss down to Rs 150cr on higher revenue
Blinkit gross order value increased nearly 20% in July 2022 to Rs 483 crore ($60.4 million) from May 2022.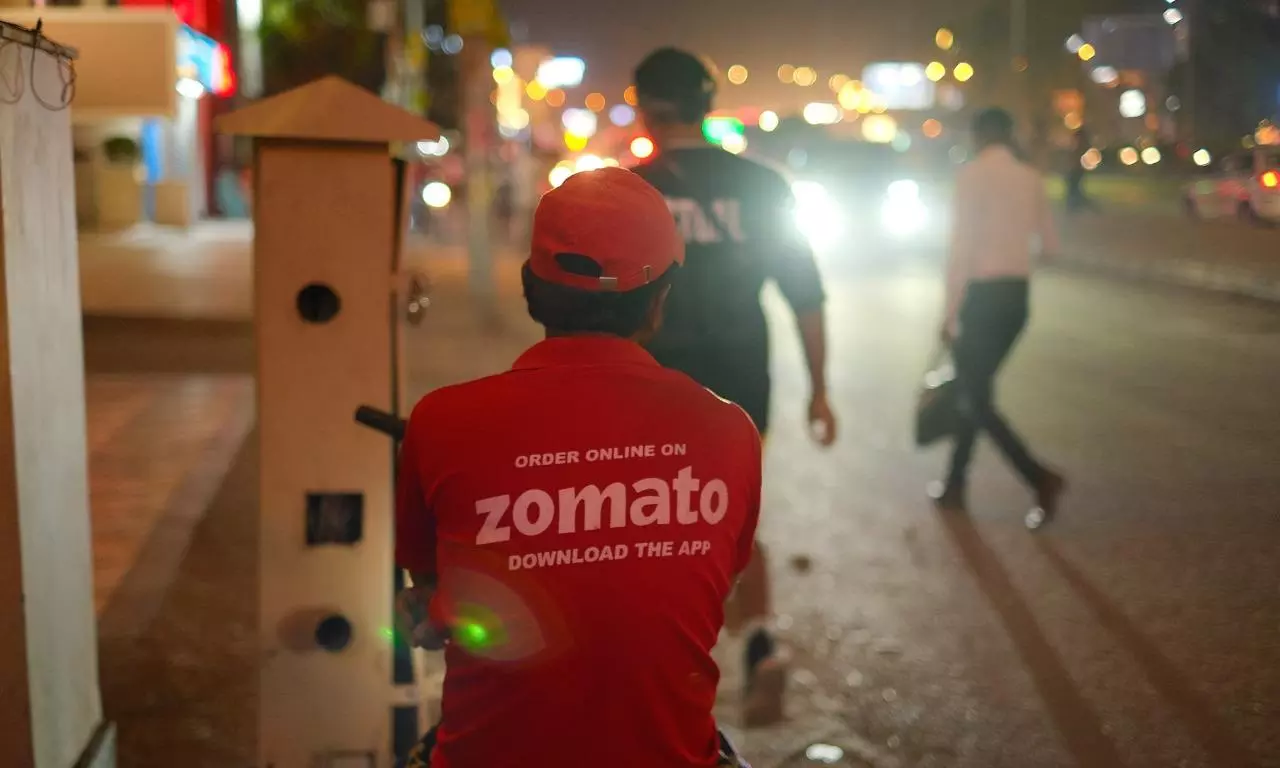 Zomato reported a loss of Rs 150 crore ($18.75 million) for the first quarter ended June 30, 2022 compared to Rs 220 crore ($27.5 million) in Q4FY22 on 18 percent revenue increase quarter on quarter (QoQ) at Rs 1,810 crore ($226 million).
Food delivery revenue increased 15 percent QoQ to Rs 1,470 crore ($183.75 million) while Hyperpure (B2B supplies) revenue was up 42 percent at Rs 270 crore ($33.75 million).
"Growth in revenue was driven by ~10% QoQ growth in Gross Order Value (GOV) to Rs 6,430 crore ($803.8 million) in Q1FY23 and growth in revenue per order," says Akshant Goyal, Chief Financial Officer, Zomato. "GOV growth was, in turn, driven by robust growth in order volumes and mild growth in average order values as compared to the previous quarter."
Chief Executive officer Deepinder Goyal added: "The real driver here is focus and mindset. Our focus on profitability has sharpened over the past few months with the change in market context without compromising our focus on growth. We are doing that by assessing everything with a critical lens and allocating resources by taking a long-term view to sustainable growth as well as profit."
Average monthly transacting customers increased 6% QoQ to 16.7 million, and restaurant partners and delivery partners increased marginally to 208,000 and 319,000, respectively.
Clarifying doubts on the valuation for Blinkit, Goyal said: "Me knowing the founder of the company we are acquiring is actually a good thing to my mind as it significantly increases the chances of deal success and reduces the blind spots which could lead to value destruction post consummation of the transaction. This is especially true for internet businesses where a large part of the value in the business is people and intellectual capital. I would never take this large a bet on people whose motivations I do not know. And I think money is a terrible motivator."
Blinkit GOV increased nearly 20 percent in July 2022 to Rs 483 crore ($60.4 million) from May 2022, and revenue was up 29 percent to Rs 75 crore ($9.4 million). Orders per day per dark store increased to 694 from 613 in May.
"Post transaction closure, we plan to experiment with cross leveraging Zomato's customer base for Blinkit and vice versa," says Deepinder. "As stated earlier, we believe that in India, super brands will work better than super apps. Which means that the Blinkit app will continue to operate independently. We will also start working on integrating the delivery fleet back-ends which should drive higher delivery efficiency over time. Tech integrations between the two companies will accelerate the pace of progress at both ends."
The plan for now is to stay focused on the top 15 cities, and deepen Blinkit's presence in these markets, Akshant added.
"The cash balance is Rs 11,400 crore ($1.4 billion) at the end of June 30, 2022, Akshant said.
On a consolidated basis, Zomato reported a loss of Rs 186 crore ($23 million) compared to a loss of Rs 360 crore ($45 million) in Q12022 on revenue from operations of Rs 1,414 crore ($176.75 million) as against Rs 844 crore ($105.5 million) last year.