Zomato appoints new CFO - Chief Fitness Officer
CFO Anmol Gupta will work closely with all Zomans in their individual journey of wellness and healthy living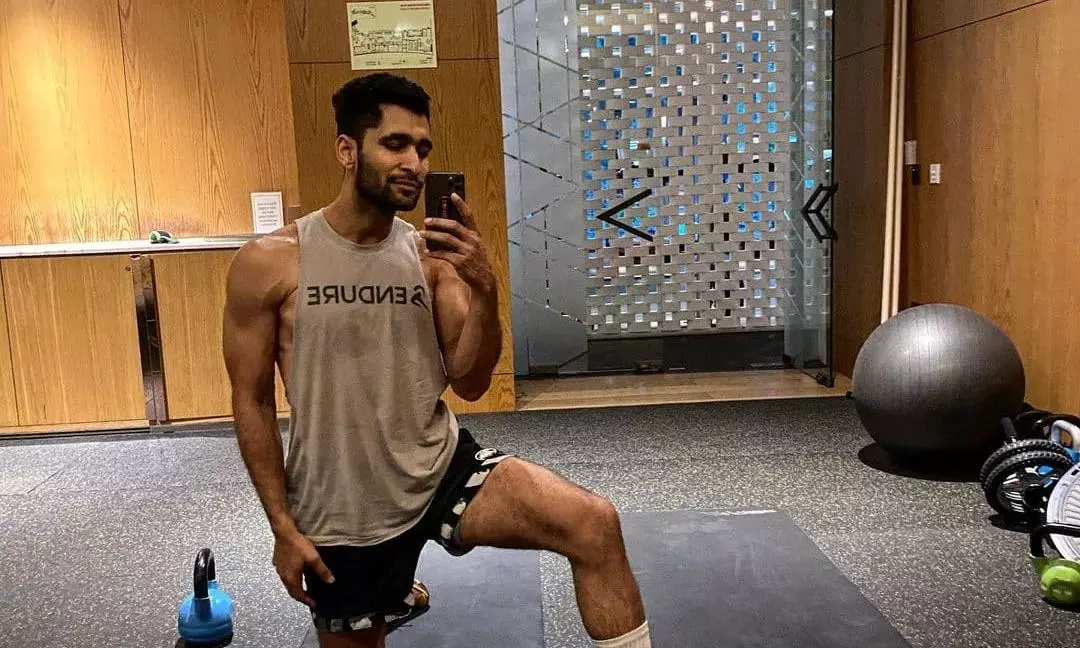 Deepinder Goyal, Founder and CEO, Zomato announced last week about a new appointment - Chief Fitness Officer (CFO).
"Anmol Gupta (endurewithanmol) has joined us as our Chief Fitness Officer, and I am looking forward to working with him to transform the way people think about work. Going forward, we are going to invest heartily behind the wellbeing of our employees, our delivery partners and our restaurant partners," Goyal wrote in his blog.
What will the Chief Fitness Officer do?
"The Chief Fitness Officer will work closely with all Zomans in their individual journey of wellness and healthy living. The new CFO will work with an in-house wellness team of trainers, nutritionists and wellbeing counsellors.
*Our trainers will help in weight and strength training, yoga, boxing and more – to cater to beginners as well as pros; and
*Our nutritionists will chart out personalised meal plans for Zomans to track macro and micronutrient intake. Personally, I feel a good diet is 80 percent of the work in one's fitness journey."
A fact he mentioned earlier in a one-one with Shradha Sharma, Editor, YourStory. Talking about his health, Goyal says he used to overeat.."so much that my heels used to hurt because of my weight seven years ago." Healthier food choices can make all the difference..."fitness has got 80 percent to do with food and 20 percent to do with exercise."
A personal take
"It is no secret that physical health – which also determines mental health -- is a vital force behind a high-performance individual. When we move our bodies regularly, we are in better control of our emotions, we think more creatively, and have more energy to tackle more in a day, in a better way than before.
"In 2019, a few months before the pandemic, I started treating my health as an equal priority to my work. My hypothesis was that I will be able to produce more and better quality work, if I am in peak physical (and mental) shape.
"I started tracking my carb intake, ate a healthy diet (all ordered via Zomato; because Indian home cooked food is so dominated by carbs), and worked out regularly. I didn't do anything extreme, always had a day or two of cheat days on weekends (with chole bhature, butter chicken, and gulab jamun and what not). But overall, I was consistent with more healthy behaviour each week compared to my previous habits. Consistency without extremities has had a positive effect on both my physical and psychological health."
Goyal posted his photos:
Goyal believes great work is an outcome of good health. "Good health is not secondary to great work. And we have always been promoting the importance of physical and mental health for our employees. For example we have:

*Fitness Facility: Our Gurgaon headquarters has one of the city's largest gyms, encouraging our employees to embrace an active lifestyle.
*Mental Health Support: We have an in-house mental health team offering a safe space for open conversations and professional guidance; and
*Leave Policies: Period Leaves to support women's health; Parental Leaves offering 6 months of leave for birthing parents, same-sex parents, and parents via surrogacy and adoption."
"Survival is my only continuous effort," Goyal said in his interaction with Sharma, adding "it is going to be a journey for us to ensure people make better food choices."

Do all the good things and maximise them..and see where you end up...and you walk more, you see more is Goyal's motto for the moment...
Zomato reports profit
Zomato reported a net profit of Rs 2 crore for the first quarter ended June 30, 2023 on a 54 percent increase in adjusted revenue of Rs 2,786 crore. Food delivery reported an increase of 14 percent in adjusted revenue at Rs 1,742 crore.
Gross order value (GOV) of food delivery increased 11 percent to Rs 7,318 crore on QoQ basis "driven by robust growth in number of orders as well as modest uptick in average order value. Following four factors were the primary reasons for this growth – (1) the demand recovery, which we started seeing since February this year continued into Q1FY24, (2) Q1 usually tends to be a seasonally stronger quarter for us, (3) growing adoption of our Gold programme which drove higher frequency of ordering and now contributes to 30 percent+ of GOV in the food delivery business, and most importantly (4) great execution by the team, especially on ensuring delivery partner availability in a quarter impacted by adverse weather (both extreme heat and untimely rains)."