'We are currently at almost $100 million ARR and are looking to double it this year'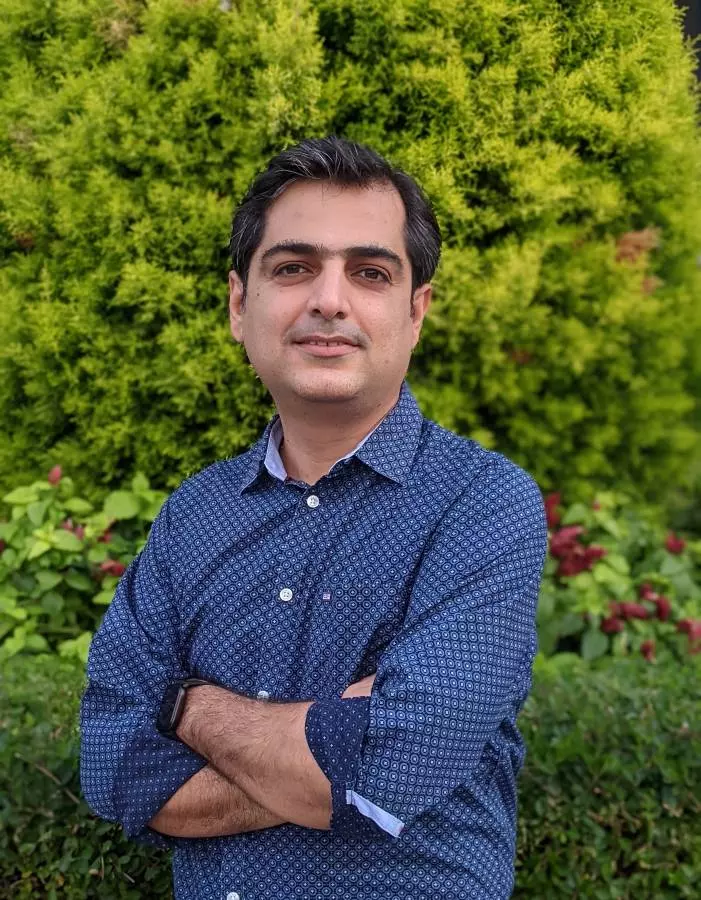 Launched in 2017, this Zomato backed-logistics tech platform works on creating a seamless AI-led interface that connects scores of retailers, carriers, and consumers across national and international locations. Going from strength to strength both domestically and now with a global foray, Delhi-based Shiprocket has been on an acquisitions spree this year and is soon headed down the unicorn route. Atul Mehta, COO at Shiprocket unpacks brand Shiprocket with Lakshmi Ajay, ITLN
From starting its innings as Kartrocket in 2012 to Shiprocket in 2017- the company has charted a long journey. What have been some learnings along the way?
Fundamentally, the genesis of the company has been to enable the ecosystem for entrepreneurship. Kartrocket in 2012 started as an alternative to Shopify and as an ecosystem enabler for D2C brands or for anyone trying to do e-commerce. Put simply, our vision is to simplify commerce and build the delivery experience for a D2C brand.
Over time we have gone from the front end to the post 'Add to Cart' journey. Everything that happens after an 'Add to Cart' or at the point of 'add to cart'- a large part of it is logistics, which is moving goods from point A to point B. This is what Shiprocket does. Merchants can sync up their channels, get the order single view analytics as a service, workflows as a service, logistics contract as a service. That was a delivery experience 1.0 and we want to move to 2.0 to 3.0 versions. So our foray into fulfillment and setting up 16 new warehouses and into quick commerce is precisely that. We are a delivery experience ecosystem player.
As companies grow, they want to be able to deliver an exceptional customer experience. This would include intel on who to offer cash-on-delivery to and not, that is where our data science product gets engaged. So we are building a lot of things like this. If you even look at our recent acquisitions like Glaucus - it was to be able to do warehousing better. It was to offer a B2B and B2C combined inventory view to our merchants. Rocketbox is another company that we have acquired - which is the Shiprocket of B2B.
So fundamentally our mission is to simplify e-commerce on top of three layers which includes the logistics and supply chain part, second is workflows, which comprise the entire tech layer and the product layer, and also about how do we make it a single view seamless experience for the merchants. The third is the data piece because how do we leverage data to make it more and more efficient for merchants to use.
What is the current number of merchants, shipments per month, courier partners you have, and how many pin codes do you enable delivery to?
Currently, we have 75,000 active merchants every month. We help deliver 7 million shipments per month with the aid of 17 courier partners and enable delivery across 29,000 pin codes in India and across 220 countries.
Why was Saudi Arabia chosen for your first global footprint outside of India? Are you eyeing global expansion?
I think it was about how wide the market is, the same need which we saw in India where merchants are trying to optimize their delivery experience. For smaller merchants, the access to courier partners was not there, so how do we democratize it? How do we build in the workflow layers of weight management, of single view experience, of their logistics were some key features for the merchants. I think that the geography was similar and that's why we chose to be there. It's an extension of how the geographical landscape, not so much the demographics is to India and how some of the problems we are trying to solve are similar.
There are courier partners, merchants and they are trying to put it together. There is also a lot of B2C and outside marketplace innovation, which is happening, and hence it's an extension. You can call it a sandbox for us to learn and experiment with because it's similar to India and see how the model works there. We will focus on the UAE, expand there and we have ambitious plans for the UAE.
Like can we get to a stage where we are in India after 4-5 years of Shiprocket in a year in UAE, by leveraging all our learnings? If we are able to do that, that gives us a lot of confidence to get to similar markets and replicate the playbook. I wouldn't say we are looking at expanding into multiple countries right now, it is more of learning what it takes to expand internationally. We have so far gone ahead with the core Shiprocket offering and are testing the initial response and adoption there.
We constantly hear of brands raving about your post-checkout experience and delivery. What differentiates you in this aspect?
We offer brands a single view of what's happening to their operations. We offer them features like sophisticated APIs (Application Programming Interface) to be able to track what is happening to their shipment, what does the first and second scan say, what does the customer say, whether a customer is unavailable or their address is not updated, where has the customer asked for revised delivery or wherever an input is required.
We are able to discern these parameters across couriers in a very simple manner for us to consume and then take a lot of actions on behalf of our merchant as well. And all of this is without any human touch. So the fact that we are able to integrate with 10 couriers and their APIs, read and discern it and act on it is why the brands love us. Further, we offer them a separate pickup and workflow piece, a separate proof of delivery piece, inputs on whether a product has been delivered or not delivered, dispute management, and reconciliation. So we are an outsourced operations management service for them in that sense.
The second reason is that we offer them analytics as a service and therefore are able to give very valuable inputs to our merchant partners. These include decisions like which courier partner to use, which one is doing well based on recent trends, where is the performance going to dip and based on that, what time the shipment is likely to reach the hub? For 40% of our volume, the merchant has given us the control of deciding which courier to allocate the shipment to and we also have a seller performance team that does weekly calls with the seller explaining what's happening with their business.
So practically, a seller can run a very lean operation as we manage escalations, active performance management, active courier engagement, seamless workflow, and a lot of these systems are scalable and require no manual intervention.
Coming to the data pieces of it, one of the biggest problems for these merchants is cash-on-delivery(COD) and returns. We have over the course of our existence, touched some 80 million customers so we sort of know the profile of every customer. So even if it's a new customer with no history, because of where they are operating from or the type of things they are buying, we can very accurately predict the probability of a return. So we have a data product called Sense which is available as an API. Merchants can use it in the checkout, to selectively offer cash on delivery to certain customers and not to certain others.
We also have a product called 'Engage' which basically does an RTO(Return to Origin) scoring for every order basis, creates the buyer profile, checks for the quality of address, and then runs workflows around it. So if it's a high-risk customer, we are likely to first get an order confirmation from him before we ship the product out. There are 10% of customers who, by that time, say that they don't need the product.
Then we offer seamless cash on delivery to prepaid workflows. Now all these things can be manually done by the merchant by putting 10 people in his team. But these are manual repetitive activities and merchants never know the buyer profile or the intelligence of how the order that has been placed is going to be. So that is the other element that we bring in, which is one part of data analytics. We have built a very seamless workflow around returns and an experience layer for merchants and for consumers. A merchant can decide the time by which timeline they want to accept returns. So it's a combination of these three facets, which creates delight for the consumer and the merchant.
Once a merchant onboards Shiprocket, what is the value they derive for their business based on all these processes that you're taking care of, for them?
Of the overall GMV (Gross Merchandise Value), we believe we are able to impact around 4-5% of the total GMV a merchant has. This is either by driving conversion or by aiding them to ship goods faster, by having post checkout experience enablers, which ensures that a merchant's conversion is better. With the help of data analytics, we help them reduce their cost of operations. We want to be able to enable delivery in a few hours and in one or two days for the merchant and create a seamless post checkout experience, enable the merchant to select the right delivery partner and to be able to deliver goods in the most optimum manner.
Which are some D2C brands you work with?
We work with leading D2C brands like MamaEarth, Giva, Requil, Oziva, Kapiva, Milo, Man Matters, Ketch, Sirona, Pristyn Care and mCaffeine among others. We work with most of these Thrasio-style aggregators like Mensa Brands and Upscalio and whatever brands they acquire, we by default become the shipping and the post-checkout experience partner for them.
Shiprocket has already invested in four startups in 2022 alone (Logibricks, Glaucus, Wigzo Tech, Rocketbox) and also in a few D2C brands. What is the thinking behind this?
These are some strategic investments that we have made and all of them are in the post-checkout enablement space, as that is what we stand for. We also have a D2C accelerator program that we run along with Huddle called RocketFuel. We do make investments under this as well, but these are small checks and it is more in the domain of giving back to the ecosystem as an accelerator, enabler, and in offering mentorship. As part of this, we may have invested in some 5-6 brands over the last year.
So there are multiple elements of post 'Add to Cart' enablement, which different organizations do and we are trying to bring it together and try to solve for 60% of it. For instance, inventory management is a big piece of our offering and Logibricks helps us solve that for smaller merchants as a single view of inventory.
What is the market size you are trying to capture?
Overall, the e-commerce sector is likely to cross USD $100 billion, by 2024 and 40% of that is going to be outside marketplaces. So of that $40 billion USD, almost 10 to 15% is going to be centered around logistics. So we are talking about 10 to 15% of this $40 billion which is around $ 6-10 billion of the total addressable market. As an organization, we can create a value of around 10 or 15% in that segment by being in the post-checkout experience delivery. We are currently at almost $100 million ARR(Annual Recurring Revenue) and are looking to double it this year. We want to increase the number of merchants from 75,000 merchants to1,20,000 as well.
What has the pandemic shifted fundamentally in India's e-commerce and retail sector? What is a change that is irreversible and irrevocable, according to you?
I think the consumer behavior and acceptance of trends abroad and the amount of time people had has helped them discover new brands. During the pandemic, the 'treat for myself' shopping increased because people were looking for options to treat themselves. This has led to more acceptance of e-commerce, of different brands who had a very unique selling story to tell and the receptiveness on behalf of the consumers- I think that is going to continue. Consumers are going to be more and more demanding, there will continue to be more choices thanks to e-commerce, and people will discover brands on their own that appeal to them.