Unicommerce & Shiprocket Arabia join hands in the Middle-East
Integrated technology platform to provide a one-stop solution from buy-button to delivery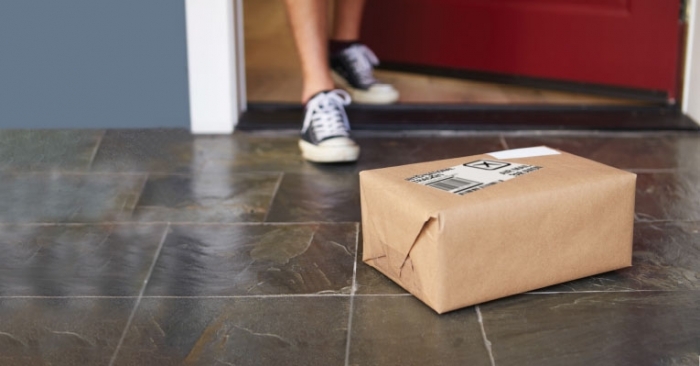 Unicommerce and Shiprocket Arabia have recently announced an integrated platform offering that will enable sellers to manage every aspect from buy-button to delivery through a centralized panel.
While the Unicommerce SaaS platform empowers sellers to streamline their supply chain for faster and more efficient order processing, Shiprocket Arabia is the leading E-commerce enablement platform empowering businesses by supporting them at every step of their E-Commerce journey.
Shiprocket Arabia and Unicommerce are working with some of the leading retail brands in the Middle East and aim to continue their growth momentum across the region. Sellers using the Unicommerce platform to process and pack orders will be able to seamlessly connect to Shiprocket via the Unicommerce platform to ship out the orders.
This integration will enable sellers to manage all the aspects of the post-purchase journey through Unicommerce's platform. This partnership will allow retailers using either platform to seamlessly integrate both solutions to optimize costs while improving operational efficiency and faster order processing.
For example, retailers using Unicommerce for order management can now use Shiprocket Arabia for logistics, and vice versa. This integration of technology is poised further to accelerate retail growth in the Middle East.
Amongst GCC countries, the United Arab Emirates, Saudi Arabia, and Egypt are considered to be the most advanced e-commerce markets in the region, while other countries like Oman, Bahrain, and Kuwait are also showing a growing trend.
The e-commerce market is expected to continue to grow as more and more consumers in the region turn to online platforms to make their purchases, and as more retailers and businesses establish an online presence. This presents an opportunity for both companies to expand their presence and enable retail brands with a simplified solution to optimize their operations.
Talking about the partnership, Saahil Goel, co-founder, and CEO, of Shiprocket said, "We are happy to extend our association with Unicommerce in the Middle East after our existing partnership in India. Our mission has always been to build an easy-to-use, safe, and secure platform to help businesses grow at every step of their journey. Through this association, we aim to become the preferred partners of sellers across the Middle East by offering them a one-stop platform to grow their business. We see an immense potential of building a strong e-commerce ecosystem in the Middle-East region as more retailers and businesses are establishing an online presence."
Speaking on the partnership, Kapil Makhija, CEO of Unicommerce said, 'We have been integrated with Shiprocket in India and it has been extremely beneficial for sellers in the region and we are sure of a similar response in the Middle East as well. We are glad to partner with Shiprocket and provide a unified SaaS platform to sellers in the Middle East. This offering is a great example of using technology to offer easy-to-use and high-efficiency solutions."
Unicommerce is an integrated e-commerce enablement SaaS platform which empowers retail brands to streamline the post-purchase experience of their e-commerce operations through its order management, warehouse management, omnichannel, and seller management products. The company is currently serving some of the leading brands in India, the Middle East, and Southeast Asia. Unicommerce's products are deployed across multiple categories such as FMCG, apparel, footwear, eyewear, personal care, health and pharmaceuticals, pet care, home decor, nutraceuticals, toys, baby products, car accessories, and many more. Our clientele also includes brand aggregators firms, marketplaces, and 3PLs.
Shiprocket is India's largest eCommerce enablement platform that helps sellers at every step of their eCommerce journey, creating an operating system for direct commerce. Their stack of tech integrations enables shipping, fulfillment, customer communication, and marketing tools as well as providers for SMEs, D2C retailers, and social commerce retailers in India.