TESSOL raises ₹7.5 crore from Mela Ventures
Funds to be used for company's expansion, capacity building, team growth, & application development.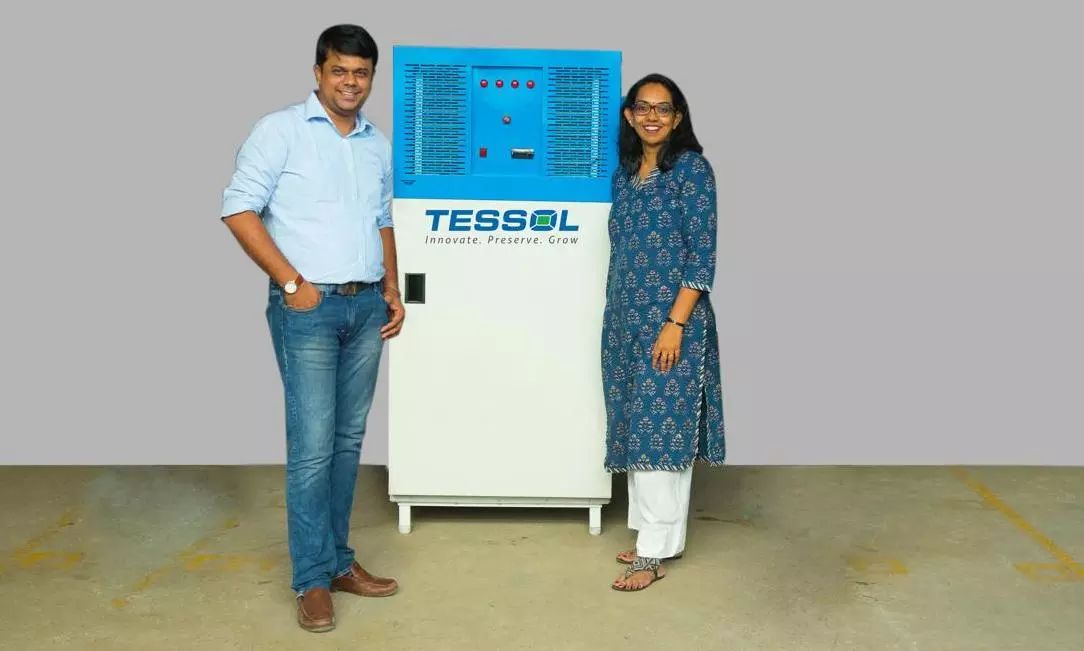 TESSOL – an Indian cold chain solution provider – has raised ₹7.5 crore from venture capital firm Mela Ventures.
Existing Investors, 1crowdAngels and 1Fund, are also set to participate to top up the current investment.

Currently, TESSOL CEO Rajat Gupta and 1crowd are on the TESSOL board. With the funding, Mela Ventures is also set to join the board soon. Commenting on investing in one of the largest cold chains in India, Krishnakumar Natarajan, Managing Partner of Mela Ventures, said, "Driving environment sustainability is becoming a key priority for societies globally. Current cold chain Logistics Solutions, which contribute to GHG emissions, need a huge technology transformation that protects the product quality, saves costs and importantly, delivers sustainability."

He added that TESSOL's range of products, backed by years of research, is leading the transformation towards sustainability. "Their solutions have delivered proven results to over 100 customers across the cold chain, including the fast-growing last-mile segment players. TESSOL displays all the characteristics of a global category leader, and we are excited to be partnering with Rajat and Niranjana as they take the organisation to the next level."

The funds raised will be used for geographical expansion nationally as well as on an international scale. Apart from this, funds will also be used for capacity building, team growth, new products, and application development.
Commenting on the funds raised, Rajat Gupta, Founder and CEO of TESSOL, said, "The pandemic has led to a sudden increase in the demand for food and pharmaceutical last-mile cold chain globally. Having proved our position as a market leader in India, this is the most opportune time to invest in scaling our solutions globally and planning our foray into new application areas. We shall be investing in further enhancing our internal R&D and application engineering capabilities and building the foundation to be a global category leader in this space."
Further adding, Niranjana Neelakantan, Co-Founder and COO, said, "We are thrilled that The Mela has begun for us too! The funds have come in at a very opportune time when the market is showing great promise and excitement for our solutions. The funds would be used for capacity expansion and team building. We will soon be onboarding some of the best minds who will help us scale and expand into international markets as well. As budding entrepreneurs, we are also very excited to partner with uber-successful entrepreneurs like Krishnakumar Natarajan and Parthasarathy N S. We aim to leverage their experience and expertise to take TESSOL to its next level of growth."
Vidhi Vijayvargiya, Partner of 1crowd, said, "Over the years, TESSOL has pioneered innovation in the cold chain logistics space, with new products that help their clients tackle real-world challenges, increasing efficiency and reducing costs and delighting end consumers. Their end-to-end PCM-based thermal battery solutions with the overarching IoT-based remote monitoring systems open up the vast pharma opportunity and international markets, both of which are immediate priorities for the company. We are thrilled to continue our partnership with Rajat & Niranjana as they envision taking TESSOL to new heights."
TESSOL as a leading cold chain provider has emerged as a market leader in India's last-mile cold chain solutions sector. Taking sustainable growth and development into account, it is also further revolutionising the business with its flagship product – IndiwrapTM. The company offers a wide range of solutions for the pharmaceutical, chilled and frozen foods sector.