Shiprocket teams up with Sayl.ai for WhatsApp commerce
This collaboration brings together Shiprocket and Sayl.ai's cutting-edge AI capabilities.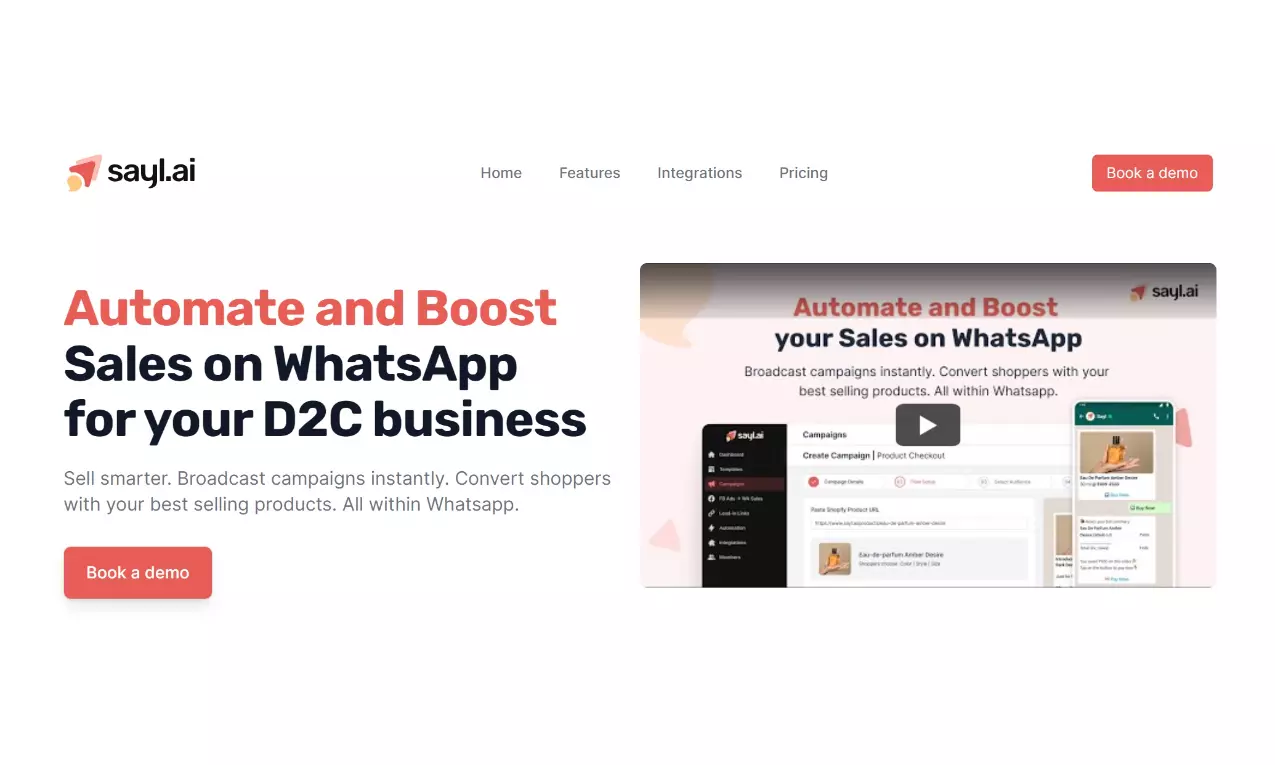 Shiprocket and Sayl.ai, an AI-driven WhatsApp commerce company, have joined forces in a strategic partnership that promises to transform the way e-commerce brands engage with their customers on WhatsApp.

This collaboration brings together Shiprocket's AI/ML-based product, Shiprocket and Sayl.ai's proprietary AI capabilities to empower brands with enhanced conversational commerce, enabling natural language-driven customer acquisition, sales, and support on WhatsApp. By combining Sayl.ai's AI-driven conversational commerce experience and Shiprocket's best-in-class post purchase communication suite for shipping updates, NDR and RTO reduction the market will now have access to one of the most comprehensive whatsapp commerce suites.
Conversational commerce, a rapidly emerging trend, holds about 8% of the global e-commerce platform market. The adoption of conversational commerce on WhatsApp can drive sales, fuel growth, and deliver a seamless customer experience for e-commerce brands, opening up new opportunities for success in their business ventures. The seamless integration of WhatsApp commerce with Shiprocket's product suite is poised to gain rapid adoption on a national scale. Through this partnership, Shiprocket will equip its merchants with strategic opportunities to deliver the ultimate consumer experience leading to higher lead generation, sale conversions, reduced support costs and reduced NDR and RTO.
Shiprocket's CEO and Co-Founder, Saahil Goel, said, We are happy to announce our strategic partnership with Sayl.ai. Through this collaboration, we aim to enhance the way e-commerce brands interact with customers on WhatsApp, offering them a valuable avenue to sell products and provide exceptional customer experiences. This partnership reflects Shiprocket's commitment to providing our merchants with cutting-edge solutions, enabling them to thrive in today's competitive landscape while maintaining customer satisfaction."
Raoul, CEO of Sayl.ai, said, "Shiprocket's expansive network combined with our AI-powered natural language processing capabilities will unleash an unprecedented level of efficiency and engagement for the e-commerce market. Together, we are poised to scale digital businesses and help them dramatically improve conversion rates by reaching customers where it's most convenient with no learning curve at all for end users - it's as easy as sending a hi. We are looking forward to bringing the remarkable experiences we've been able to bring our customers like MyGlamm, Souled Store and Flo Mattress to Shiprocket's customers."