Shiprocket launches five new offerings to help MSMEs
New Shiprocket report forecasts consumer spending in India to exceed $4 trillion by 2030.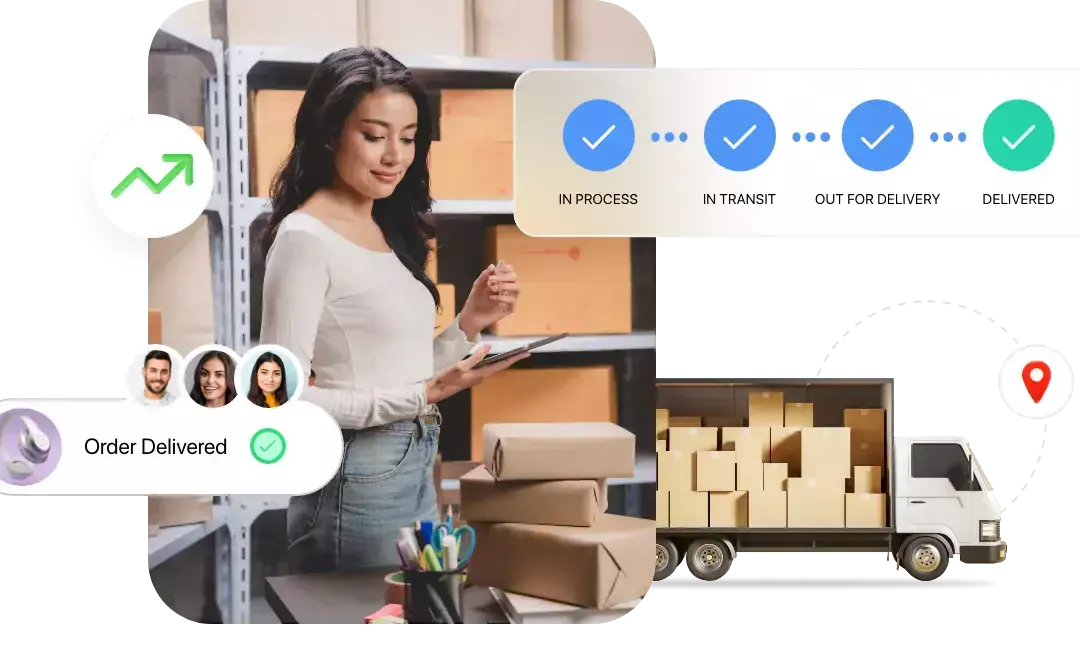 To further strengthen their tech-stack, Shiprocket launched 5 new offerings, Brand Boost 2.0, ONDC, Shipping 2.0, Shiprocket Engage+ WhatsApp Suite, and Shiprocket Promise, adding to their existing product suite.

"These solutions have been introduced to help MSMEs become future-ready and drive business growth. Shiprocket's tech-enabled solutions enable seamless operations, empowering MSMEs to thrive in the digital landscape," reads the release.
Shiprocket also launched a detailed trends report titled "eCommerce in the New Bharat and it's Future" today at its event Shiprocket SHIVIR 2023 in New Delhi.
"At Shiprocket, we commend the spirit of entrepreneurs and small business owners who drive innovation, provide job opportunities, and promote economic progress. We believe in the power of MSMEs and are committed to empowering them with our tech-driven solutions and being their Partners in Growth. India's digital economy is set to soar to new heights with MSMEs playing a very important role in the growth of the Atmanirbhar Bharat vision. The Report will assist MSMEs in their business growth by helping them in decoding their consumers and leveraging the insights to improve their business, said Saahil Goel, CEO & co-founder, Shiprocket.
Macro industry trends
The e-commerce trends report forecasts that consumer spending in India is expected to be >$4 trillion by 2030, growing at a CAGR of ~10% owing to the massive domestic consumer expenditure and consumption market. Moreover, consumer spending on categories of food, housing, apparel, personal care, transport, and communication is expected to increase ~2x by 2030. Evolving consumer habits, high internet penetration, strong local consumer ecosystem, and technological innovation in consumer products are the main catalysts driving the growth of these categories.
Evolving consumer preferences
In terms of consumer preferences, UPI emerged as the most preferred prepay option (57%), followed by credit cards (31%), and other payment options like wallets, net banking, and debit cards. (12%). The extensive consumer survey also inferred that nearly 80% consumers prefer shopping at online marketplaces. Fashion & Accessories (48%) stood as the highest shopped category according to the consumers, followed by Electronics (32%) and Groceries (30%).
According to the data, more than 52% Indian consumers cited 'quality' as their most basic expectation from any online shopping site; trust and price stood second and third, respectively. The data also revealed an interesting preference for order tracking. Almost 2/3rd of Indian consumers (68%), and 55% of international consumers, prefer WhatsApp updates for tracking their online order status.
Business preferences and challenges
On the brand front, the report revealed that 40% of brands believe all channels combined together drive maximum sales for them rather than only 1 channel (marketplace, website, social media). In terms of the challenges, 38% of brands believe efficient logistics (both domestic and international) is currently the most significant challenge they face, as timely delivery plays a crucial role in determining efficiency. With its seamless end-to-end E-Commerce solutions, Shiprocket continues to empower MSMEs to focus on their core businesses while leaving the complexities of shipping and delivery to the experts.
T Koshy, MD, and CEO, ONDC said, "At ONDC our aim is to transform the Indian e-commerce landscape and we strongly believe that MSMEs will play a key role in developing the future of Indian economy. It is critical for any business to understand the consumer psyche, and this Report will assist MSMEs in understanding their consumers' thought processes, allowing them to make better business decisions in the future."