Sanjay Nayar Takes Over as Vice President, ASSOCHAM
Nayar also serves as a Non-Executive Director at the new-age E-commerce company NYKAA founded by him and his wife Falguni Nayar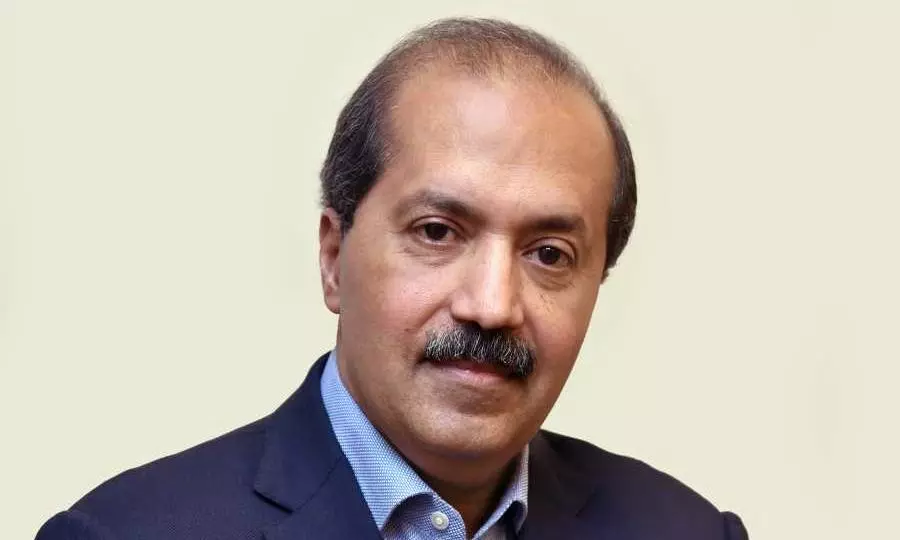 Sanjay Nayar, a noted expert in the global financial markets, has taken over as the Vice President of the apex industry chamber ASSOCHAM.
Nayar is a senior finance professional in the Indian Private Equity and Banking landscape with nearly four decades of experience in the Global and Indian financial markets. Presently, he is the Founder and Chairman of Sorin Investment Fund, an early-stage technology fund, ASSOCHAM said in a release earlier today.
"ASSOCHAM has always played a transformational role in empowering Indian enterprises by focusing on critical issues. I look forward to adding value to India's apex chamber which has been playing a front-line role in newer and technology-driven areas, especially to help the SME and MSME companies in the country- a backbone for India's growth'', Nayar said.
In addition, Nayar also serves as a Non-Executive Director at the new-age E-commerce company Nykaa founded by him and his wife Falguni Nayar. As a Non-Executive Director, he assists in a non-executive capacity in mergers and acquisitions activity as well as overseeing its expansion in the UAE, UK, and the USA.
Recently appointed as a non-official member of the Board of Trade, Government of India, representing the private sector; (A key advisory body to the commerce and industry ministry). Advisor to the Board of US-India Strategic Partnership Forum (USISPF), Governing Board of Indian School of Business (ISB), member of Advisory Board of Habitat for Humanity, Chairman of Grameen Impact Investments India (GIII); and Founder – Board Member of Centre for Social and Economic Progress (CSEP).
He also previously served as the Member of NISM (SEBI's National Institute of Securities Markets), a Member of the first AIF (Alternative Investment Fund) committee led by Narayan Murthy under the SEBI, President of the IVCA (Indian Venture and Alternate Capital Association), served on Board of EMPEA (Emerging Markets Private Equity Association) – Washington DC from 2015 to 2019.