Quickshift launches same-day delivery service QS-Rapid in Kolkata
The company is aiming to increase its presence in the region through fulfilment and last-mile delivery services.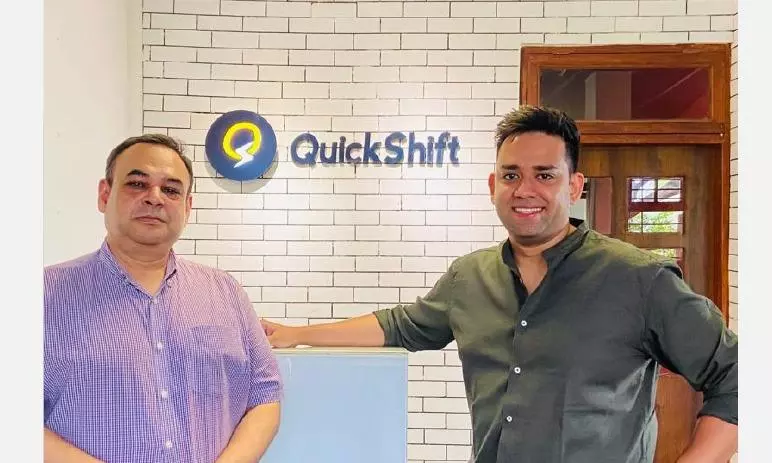 Quickshift has launched its same-day delivery service QS-Rapid in Kolkata and believes the city of joy has great potential and this service will enable it to unlock the opportunities in the eastern region.
With QS -Rapid, the company is further aiming to increase the brand presence of its partners and make headway in the region through fulfilment and last-mile delivery services.
"Kolkata is one of the largest business hubs of India. As planned, we are eager to make our client brands available here and in nearby areas. The fact that consumers are used to getting deliveries quick and easy, we are propelling business for our clients through this. Reduction in cart abandonment and increased customer delight, are the two very strong objectives we are driving for our clients who are in an already competitive space of D2C and retail" says Anshul Goenka, founder, Quickshift.
As per research, 68 percent of consumers agree to make an outright purchase online when serviced with same-day delivery option. Understanding the rising demand, the company had successfully launched a strategically located 20,000 sq. ft. fulfilment centre in Kolkata for quick same day deliveries through QS-Rapid to areas in and around the city.
Emphasizing the company's pan-India growth and success, Goenka adds, "We have had the privilege to learn from other regions where Quickshift Rapid is already activated like Delhi-NCR and Mumbai. While consumer behaviour is diverse across geographies, our in-house technology has enabled enough data aggregation to throw up insights that will serve us well with the Kolkata launch. While the consumer base is a great mix of traditional as well as new-age millennials in the eastern region, we are looking forward to what's in store with regards to the adaptability towards the Quickshift-Rapid service."
With competent order processing, returns management, COD processing, last-mile deliveries, Quickshift is equipped to take brands across categories of FMCG, personal care, fashion and retail, consumer durables, made-in-India products. The purpose of this QS-Rapid in Kolkata launch is to strengthen brand visibility for those catering to a consumer base pan-India, traditional business houses eager to explore e-commerce and require logistics support. With the pick, pack, ship model being intact and delivery experience being made better, the QS-Rapid launch in Kolkata is yet another milestone achieved.