Online shopping growth shifts to smaller cities, finds new study
Port Blair, Salur, Kakching, Nagaur, Kondapi, Panchkula and Berhampur are upcoming growth hotspots for online shopping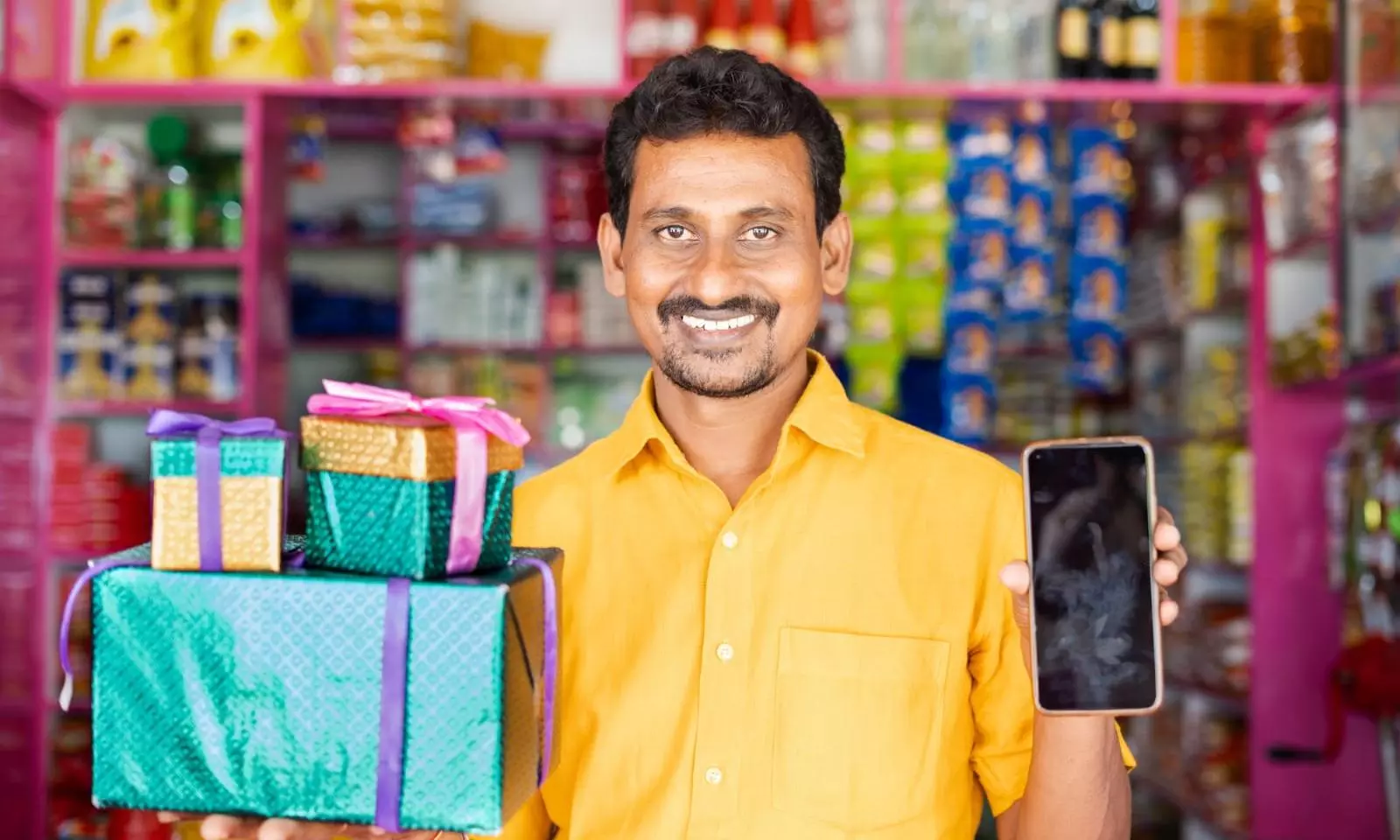 Cities like Kolhapur, Jammu, Azamgarh and others are bringing in the largest volume of online orders across the country when compared with their population.
The trend suggests that due to the scarcity of physical retail outlets, online shopping is breaking barriers by delivering products across the nation, according to the latest report by Ecom Express and ISB Institute of Data Science.
"Indians are set out to spend $140-160 billion on online purchases by 2025. Soon, we'll leave behind the U.S. and become the second biggest online shopper in the world," says the report.
Metropolitan cities like Delhi, Bengaluru and Mumbai are the biggest shoppers followed by larger cities like Lucknow, Jaipur, and Srinagar. Emerging tier-III cities such as Port Blair, Salur, Kakching, Nagaur, Kondapi, Panchkula and Berhampur are the upcoming growth hotspots for online shopping, the report added.

Other highlights:
*Lucknow and Jaipur emerged as the top rankers with higher percentage of online shoppers.
*Indian shoppers prefer cash on delivery (COD) instead of prepayment, a phenomenon that's back after Covid trends.
*70 percent of items bought online are clothes, fashion accessories, skincare, and makeup products; and
*In Gurugram, top wear is bought three times more as compared to other metros like Delhi, Kolkata, and Bengaluru.
"Overall, COD is four times higher compared to pre-paid delivery (PPD), which might be an indication that Indians are more comfortable with cash or it could simply be a matter of trust. When compared across cities, small towns of India show the thickest contrast – COD is chosen seven times more than PPD. Zoom out to metro cities, the trend goes thinner with shoppers choosing COD only 1.5 times more than prepaying for orders."
Ashish Sikka, Chief Strategy Officer, Ecom Express says: "This report represents a powerful collaboration between Ecom Express and ISB Institute of Data Sciences for industry relevant research. Combining the strengths of comprehensive and extensive research capabilities, this partnership has yielded exceptional results. The insights derived in this first report provide insights relevant for growth hotspots in the country and influence decisions at the back of consumer shopping behaviours and preferences."

Dipanjan Banerjee, Chief Business Officer, Ecom Express adds: "Through this report, we aim to present invaluable insights to equip our sellers with a profound understanding of the multifaceted world of Indian online consumers. This report signifies the strengths needed by online sellers and D2C brands to reach growing online consumers beyond typical metros as well as successful vectors such as COD handling, data sciences-led consumer insights and categories that are evolving across growing hotspots in the country to make impactful expansion plan by retailers and online sellers."
Avik Sarkar, Lead Researcher, ISB Institute of Data Science says: "E-commerce is growing at an exponential rate with a notable surge in demand from smaller cities in India. Combine this with the widespread penetration of the internet across our geography, and infuse this ecosystem with the convenience of digital payments, and the stage for unprecedented success in this sector is set."