ONDC signs MoU with Kerala transport department
Kerala Open Mobility Network project aims to bring all forms of transportation on open network to enable seamless access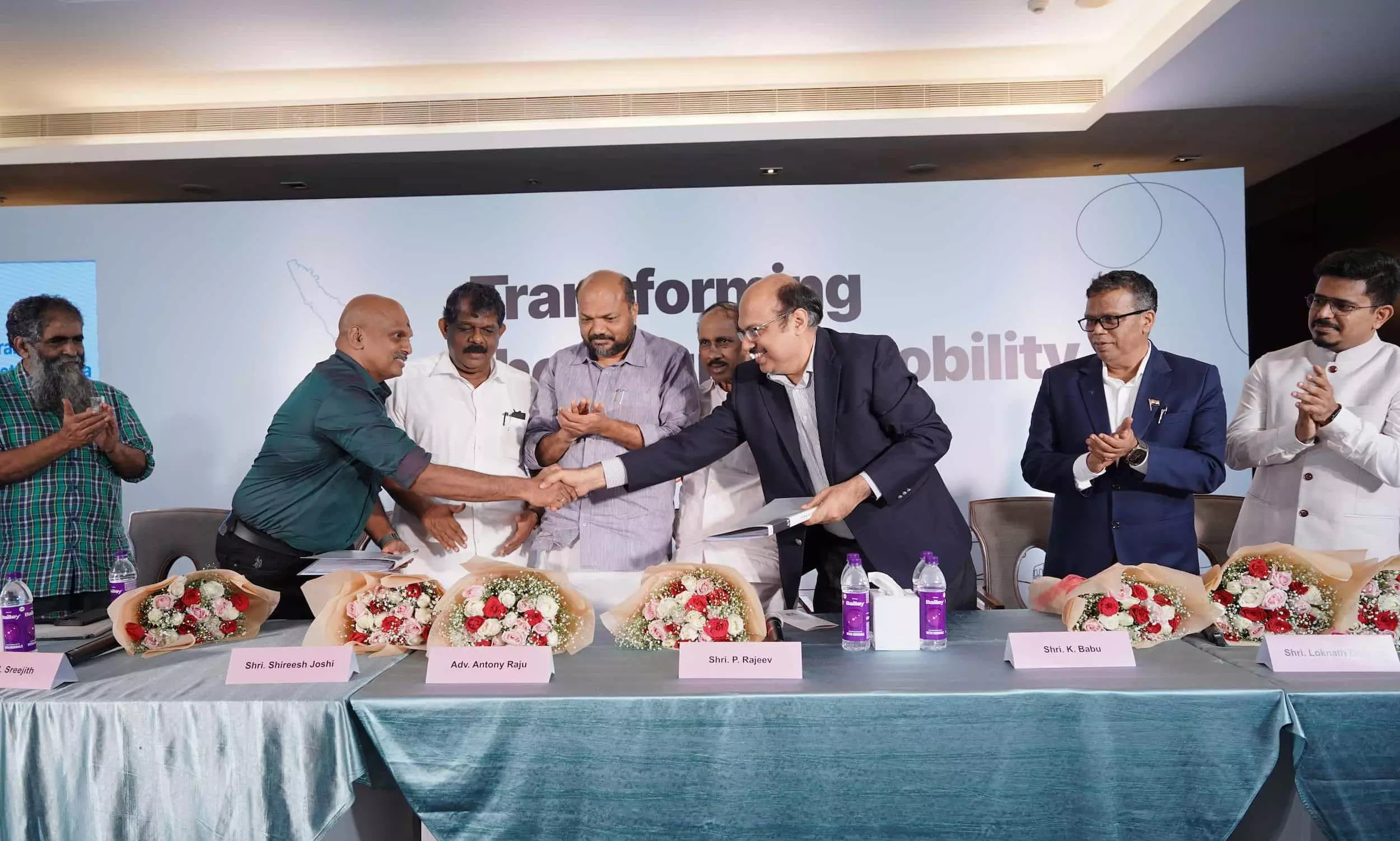 Open Network for Digital Commerce (ONDC), an initiative of the Department for Promotion of Industry and Internal Trade (DPIIT), Ministry of Commerce and Industry, Government of India, and the Transport Department, Government of Kerala signed a memorandum of understanding (MoU) to expand the scope of the open mobility network in the state.
Under the agreement, what began as the Kochi Open Mobility Network will now be expanded to the rest of the state and be rechristened as the Kerala Open Mobility Network (KOMN), says an official release from ONDC. "The project will integrate all modes of transportation that are currently operating in Kerala onto the ONDC network and will offer affordable and convenient access to all modes of transport through user-friendly buyer and seller apps."
A case study of how an open network, powered by the ONDC protocol, can enhance both the customer and driver value proposition is the Yatri cab and auto booking app in Kochi. It allows drivers to connect directly with customers, eliminating the need for any intermediaries thereby enabling the customers to pay less and drivers to earn more. With a network of over 5,000 drivers and two lakh customers, the app has completed 180,000 trips and enabled drivers to earn over Rs 4.5 crore without any commissions.
The MoU was signed by S. Sreejith, IPS (Transport Commissioner, Kerala) and Shireesh Joshi (CBO, ONDC) in the presence of Antony Raju (Minister of Transport, Kerala), P Rajeev (Minister of Industries, Kerala), K Babu (MLA, Kerala), Loknath Behera (MD, KMRL), Biju Prabhakar, IAS (Transport Secretary) and Sujith Nair (CEO, FIDE).
T. Koshy, MD & CEO, ONDC says: "This collaboration is an extension of what started with KOMN in 2019. The integration of the Kerala Open Mobility Network on ONDC represents our mission to build an inclusive and accessible mobility ecosystem without any barriers. By bringing together various modes of transportation on the open network, we are dedicated to providing the people of Kerala with a seamless, efficient, and accessible mobility experience."
A spokesperson for the Kerala transport department adds: "Our collaboration with ONDC takes us a step closer towards simplifying mobility for our citizens. The Kerala Open Mobility Network will bring together various stakeholders - from government agencies to private providers - ensuring that safe and convenient transportation options are readily available to all, ultimately leading to a more connected Kerala."