Maersk launches One Country, One Price e-commerce fulfilment solution
Single window access for D2C brands including platform integration, warehousing, distribution & returns at Rs 80/order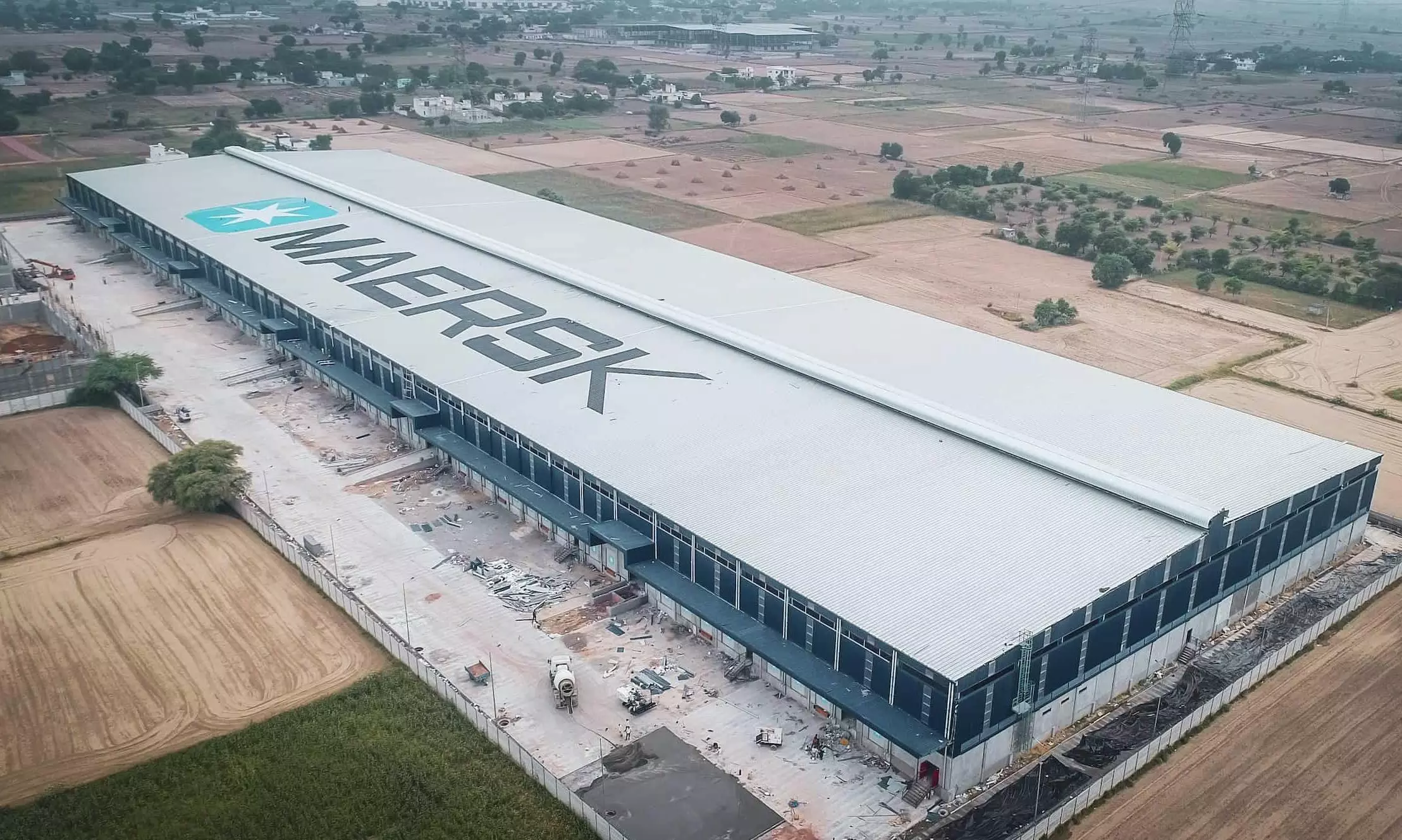 Maersk announced an e-commerce fulfilment solution in India with which all elements will be available through a single window at a flat rate of Rs 80 per order.
"This solution has primarily been targeted at a typical small or medium e-commerce business in India that relies on multiple logistics partners for different activities," says an official release. "With this solution, Maersk is taking the complexities out of customers' supply chains by providing single window access to all required solutions such as storage in warehouses, last-mile deliveries and executing return orders while providing end-to-end visibility at unified pricing."
Vikash Agarwal, Managing Director, Maersk South Asia says: "India's e-commerce business has great growth potential. But the highly fragmented market and supply chain complexity are hurdles to many businesses' growth. With our new solution, we want to stay true to our purpose of improving life for all by integrating the world. With our One Country, one Price solution, we will take complexities out of our customers' supply chains and grow with them as they focus on what they do the best."
Maersk integrated solution
"In a typical fulfilment solution for an e-commerce business, multiple interfaces are involved that take care of different elements of logistics. It all starts with picking up finished goods from a manufacturing facility or origin and moving them to a warehouse. Then comes the element of receiving orders through an online e-commerce platform and connecting that order for further processing at a warehouse before it is delivered to the end consumer. All these solutions are managed by more than one logistics partner in India. With the new e-commerce fulfilment solution, all these logistics requirements will be available to the e-commerce business through Maersk as a single partner. The enablers for Maersk to deploy such a solution include multiple warehousing facilities in multiple cities."
The plan is to start with five warehouses - Farrukhnagar, Bhiwandi, Chennai, Bengaluru and Kolkata.
One Country, One Price
E-commerce businesses are charged differently and separately for each logistics service rendered, making for extremely complex billing, says Maersk. "With the One Country, One Price solution, Maersk is bringing all the services under a single charge of Rs 80 per order. This will include 60 days of storage, delivery across India covering 18,000 pin codes in 48 hours, 20 percent returns to origin (RTO) and no fixed monthly costs or no minimum orders."
Boosting trade in digital Bharat
A recent India e-Conomy Report 2023, jointly developed by Google, Bain & Company and Temasek, shows that a user spends an average of 6.5 hours online in India compared to 5.5 hours in China and seven hours in the USA. When it comes to digital payments, the number of real-time transactions per capita per year is 65 in India as compared to 12 in China and eight in the USA. India had 220 million online shoppers between May 2022 and May 2023. The report shows there are 700 million internet users in the country of which 350 million use digital payments. These statistics prove the potential the e-commerce sector holds in India.
Global with One Country, One Price
Depending on the success of the One Country, One Price offering in India, Maersk may look at extending the service across the globe. With over 100,000 customers across 130 countries, integrated offering is a strategy Maersk is pursuing with earnestness. Can India lead the way here? Watch this space.