'LEXSHIP focuses on compliant cross-border solutions, a segment growing at a blistering pace of 25-30% CAGR'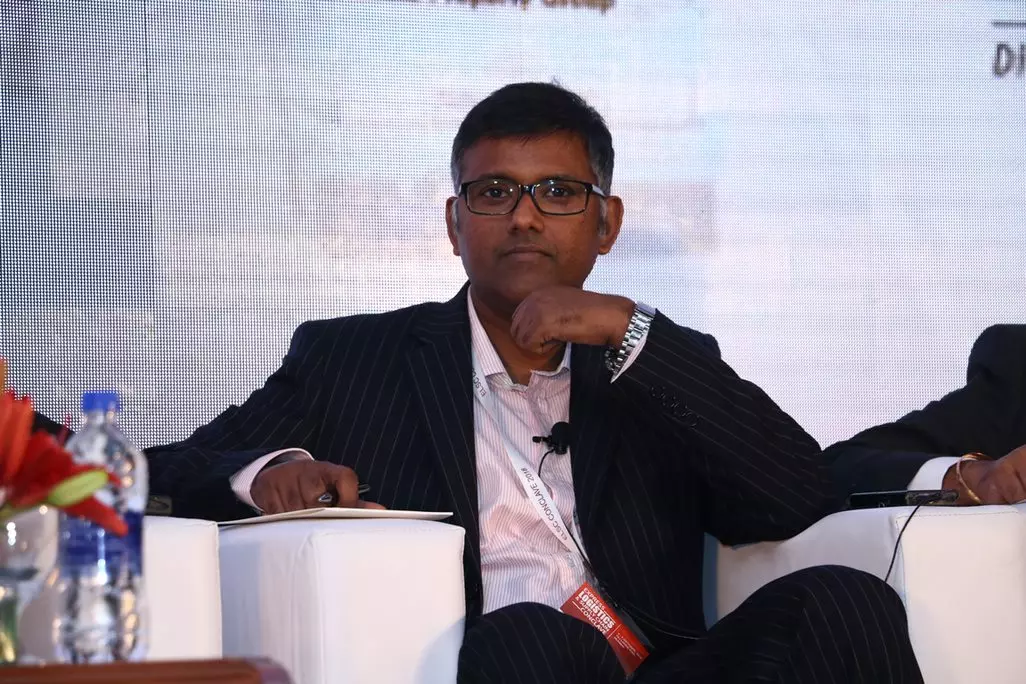 LEXSHIP picks from over 20 thousand pin codes across India and manages deliveries into over 200 plus countries globally for over 4000 registered exporters enabling them to ship globally from the convenience of their place. Padmanabhan Babu, Founder, and CEO of LEXSHIP speaks to Lakshmi Ajay, ITLN about the company's journey in the international retail e-commerce space as a full-stack service provider
When was Lexship founded and how did it arrive at the current business model?
Logilink India(LIPL) was founded in 2012, with a vision of bringing in transparency and ease of use in the supply chain domain. LEXSHIP (Logilink India Pvt Ltd's international retail e-commerce solution was launched in 2019 ). Digitization of supply chain, predictability of service, and pricing transparency are at the core of LIPL's solution building. The key focus area is the MSME segment and enabling these MSMEs to grow in international markets. Compliant solutions are scalable solutions and LEXSHIP focuses on compliant cross-border solutions, a segment growing at a blistering pace of 25-30% CAGR. Support and focus from the government of India have added more impetus and focus to this segment.
 Who are some of the stakeholders from India who have done particularly well in this shift and movement towards digitizing their supply chain ecosystem?   
Around 63 million MSMEs contribute over 40% of India's exports. Exporters from tier 2, tier 3 cities, especially women/homemakers have harnessed the power of e-commerce and have been selling directly to customers in international markets. Artisanal products, fashion jewelry, health supplements, auto spares have contributed immensely to the growth of the international retail's e-commerce segment. Health, herbal and beauty products are another fast-growing segment in the retail e-commerce space.
 How did technology enable these Indian MSMEs and exporters to access new markets via the e-commerce route? What were some of the strategies harnessed by successful brands that worked for them?  
Prior to LEXSHIP, the retail export process involved physically printing and attaching multiple documents required by origin and destination authorities. The KYC(Know your customer) process was cumbersome and would take over 2 weeks for registration and approval. Personal information was not secure and available with multiple entities and players, payments were through cash. LEXSHIP has completely digitized the process with a one time digital KYC, reduced lead time from registration to actual export to less than 24 hrs, shipment information and personal information being digital is encrypted and shared securely with the authorities, post shipping documents are also digitally shared with the exporter in a timely manner for the exporter to avail export incentive schemes initiated by the government.
 Post pandemic, there was a supply chain disruption and subsequent bottlenecks that hit almost every sector? How did Lexship aid companies in the situation when older models of supply chains disintegrated?
LEXSHIP being asset-light was working with multiple agencies, players across the globe using the power of technology to integrate and manage information and product flows. We used the power of technology to minimize personal contacts and enabled exporters to sell and fulfill from the comfort of their homes. Freighter capacity/schedule restrictions and global disruptions were managed by proactively mitigating risks and communicating with all concerned parties.
 What are some of the biggest challenges when it comes to cross-border logistics and how does Lexship solve them?  
Retail e-commerce shipping involves working with a loosely organized segment and is an evolving space. Countries and economies are defining rules of engagement and these are subject to change regularly. Having an experienced team with in-depth knowledge of the business, rules, and regulations of engagement helps, harnessing the power of technology to seamlessly integrate and use it as a medium to exchange information has built-in trust and resilience into this segment. LEXSHIP being an early mover in investing and building its proprietary technology going forward would help exporters to use data and artificial intelligence in product positioning, pricing, and targeting key markets. Key partnerships driven and managed through our platform help exporters and small and medium Indian brands to scale and yet be compliant in international markets.
 What is the size of your operations, staff, and revenues, do give updated information regarding the same? 
LEXSHIP picks from over 20 thousand pin codes across India and manages deliveries into over 200 plus countries globally. Headquartered in Bengaluru in India, the team comprises 15 plus members and serves over 4000 registered exporters enabling them to ship globally from the convenience of their place. LEXSHIP has transported over 10 million USD in GMV over the last 18 months. LEXSHIP is the segment leader in the international retail e-commerce space and is a full-stack service provider.  
 Are you looking at any acquisitions or funding rounds going forward? What are your plans for the company going forward?
LEXSHIP is bootstrapped  and is in the midst of its first round of fundraising. In the next 12 to 14 months LEXSHIP plans to expand geographically and  its service offering with plans to cater and address a $12 billion USD southeast Asian cross border retail export market.